20 Signs You're From Williamsburg VA
Williamsburg VA is the greatest place to live! Although you get annoyed with it when you're there, like all things in life, once you leave you miss it! Here are 20 signs you're from Williamsburg VA!
1. You're subject to road rage
If you're from Williamsburg, you understand the frustration of driving, especially during tourist season. As soon as you see that out of state license plate, you're immediately filled with rage.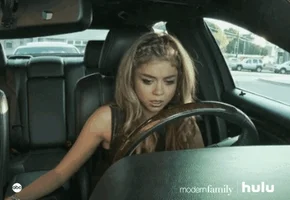 2. You're aware of every pancake/Waffle House in the area
Come to Williamsburg! We've got about 100 breakfast options to choose from. If the wait is too long at one of them, simply walk next door.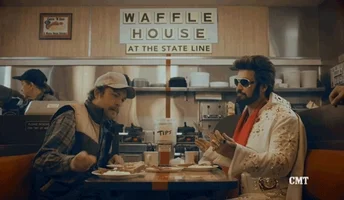 3. Also the mattress stores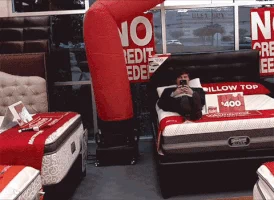 4. The Historic Triangle
In grade school, you visited Jamestown Settlement, Colonial Williamsburg, and Yorktown so many times that you could give a tour yourself.
5. Annual field trips to the Virginia Living Museum
At least this field trip was more interesting than the others…
6. Sno 2 Go
You've tried just about every flavor and any other snow cone is just ice with syrup on it.
7. You're not excited about Busch Gardens
Although you're a local, you still have to wait in the extremely long lines for a roller coaster you've ridden about a million times.
8. Walking into Wal-Mart and seeing Thomas Jefferson is completely normal
I cannot even count on both hands how many times this has happened to me.
9. Just about everything closes at nine 'o clock or 10 PM
Living in the Burg can be an annoyance as a teenager or young adult, because just about everywhere closes so early.
10. You eat a whole lot of Cookout
If you're from the Burg, you know Cookout is the spot. Every time I go, I see at least eight people I know.
11. Construction everywhere
Williamsburg always seems to be improving and building more and more based upon the amount of construction in the area… It's probably just another Pancake house.
12. The parkway is your only hope
If you're from Williamsburg, or really any city or town in Virginia, you know and understand the hell that is i-64. So it's a good thing we've got the next best thing: The Parkway (unless of course, you get caught behind a slow truck driver and you can't pass them)
13. You Know What Restaurant Row is
Take a drive down Richmond road and I promise you'll find at least one restaurant that the entire family will agree on.
See Also
14. Sharing Wanner Stadium for high school football
All three of Williamsburg-James City County high schools share one stadium, and everyone felt super uncomfortable being the away team on their home field.
15. Being on the "beach"
Living in Williamsburg, Virginia, you have to drive an hour to Virginia Beach to get to a real beach, and if i-64 is backed up, you might not be up for the trip. Therefore we all just settle for Jamestown and Yorktown beach.
16. You miss Cheeburger-Cheeburger
Let's face it; We would all LOVE to get this burger joint back into Newtown.
17. Wawa bias
Being that there's no Sheetz in Williamsburg, everyone prefers Wawa when it comes to the Wawa vs. Sheetz debate.
18. Getting asked if you're a W&M student every day
I cannot begin to explain how many times I've been mistaken for a William & Mary student while standing in the line for Cheese Shop.
19. You know everyone, and everyone knows you
Williamsburg is such a small town. Not in the means of actual size, but when it comes to your business, EVERYONE knows it.
20. You always find your way back home
Even if you leave Williamsburg, you somehow end up there again, even if you don't want to be there… it's a trap.
Let us know what you think about Williamsburg VA! Drop us a line!!
Featured Image Source: weheartit.com
Comments, Questions & Rants