The Best Jewellery Shops For Layered Necklaces
The past few months we have seen the most beautiful and trend-led style bombard our social media…layered necklaces. These have been showcased by the majority of our favourite celebs on Instagram and near every fashion post on Pinterest. To either add to your collection or to jump on board with this stylish trend, here are some of the best jewellery shops to buy layered necklaces from!
Asos pulling through again. We can always rely on our favourite online store to cater for all our up to date trends! This beautiful gold necklace is three-tiered with a bulkier traditional chain choker, a coin pendant and rose detail…goodbye student loan…
This one is for the more apt-up look, with even extra layers and details in that super-cute boho style… Lovisa is the answer's to all your prayers – a jewellery haven. They have more than 50 different styles, shapes and colours of layered necklaces for whatever suits you!
This is a more dainty design with both a silver chain and gold chain with women symbols signs – GIRL POWER. As the chain is in both silver and gold it means it is super versatile to wear with any jewellery, win win!
If you haven't jumped on the rose gold jewellery hype right now, are you ok? Everyone and their aunts are obsessing over the pink-hue jewellery, and River Island are showing us how it's done! This necklace has a drooping pendant detail that sits very flatteringly on the décolletage.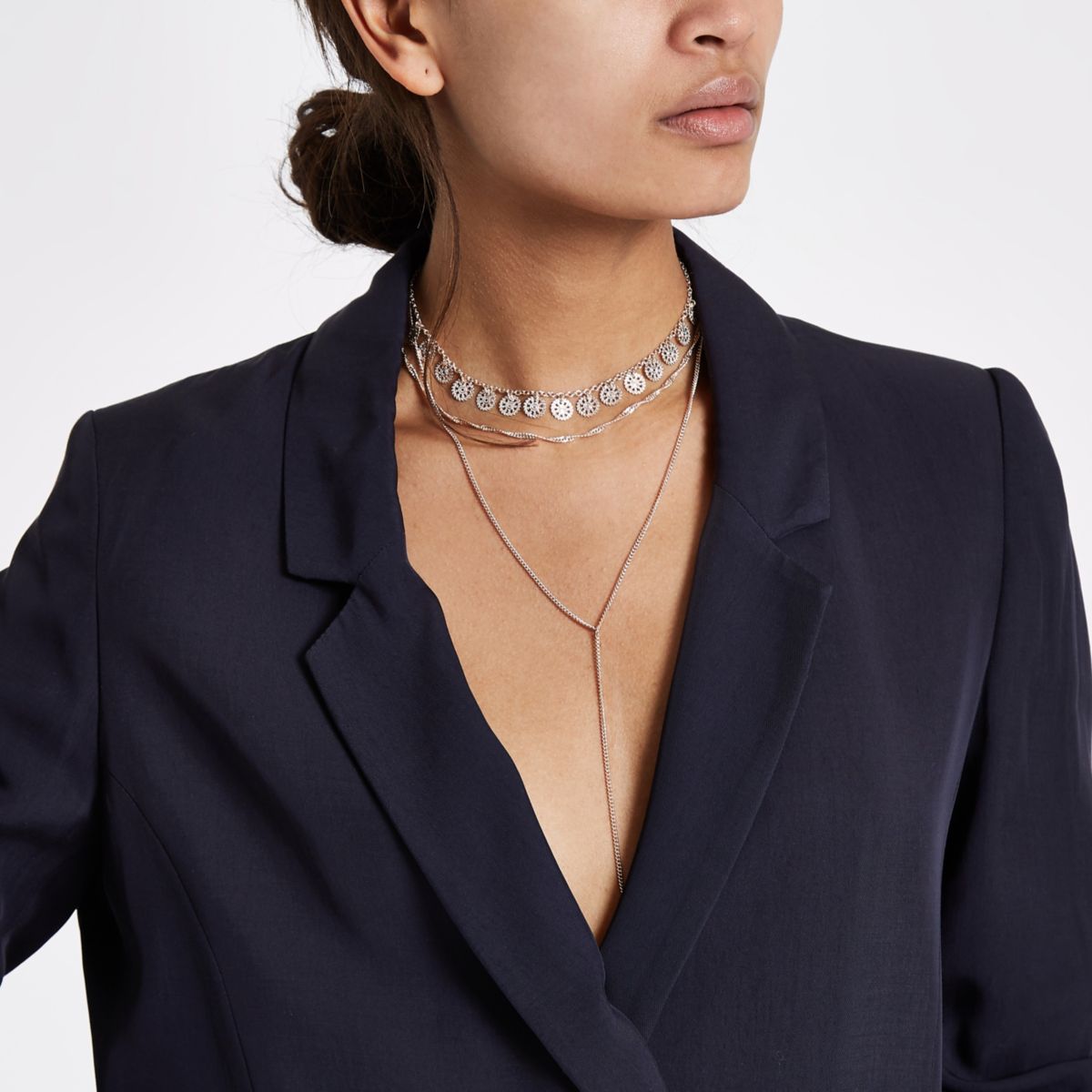 Pretty Little Thing – aka the culprit to everyone's low bank balances right now! Again, with even more temptation, they have stunning layered necklaces offered on their site right now that are all inspired from our fave stylish-celebs. This one has been replicated from Kim K inspired necklaces, Rihanna and many others. SOLD!
Which of these best jewellery shops are you going to try? Let us know in the comments below!
This is a sponsored post. All opinions are my own.
Featured Image Source: weheartit.com