We're Obsessing Over These Cute Two Piece Outfits For Summer
It's time to finally (and realistically) start thinking about summer. If you're anything like myself, then the warm weather has probably been on your mind for a while. However, those hot beach days we've all been longing for are actually right around the corner. With the sunny days in mind, we have to reintroduce one of our favorite fashion trends of summer's past… drum roll please, it's two piece sets! Yes, those matching skirt, top, and jumpsuit combinations that almost every Californian influencer can be spotted wearing will be featured again this year! This, of course, means we have to get in on the trend (if you haven't already). So forget about seeing those matching sets strictly on your most followed blogger, as you can have them too! That's right, we've put together 10 cute two piece outfits that are cheap, and stylish!
All White
1. Mesh Crop Top And Skirt
With a good tan, you can never go wrong with an all white two piece matching set. This cute crop top and skirt are perfect for a lunch date, or a date date.
Get The Look:
2. Let It Flow
There's nothing better in the summer than wearing a light color, lightweight, and loose fit outfit! This two piece set embodies all that we love about the summer, and it's definitely a look that looks great on everyone!
Get The Look: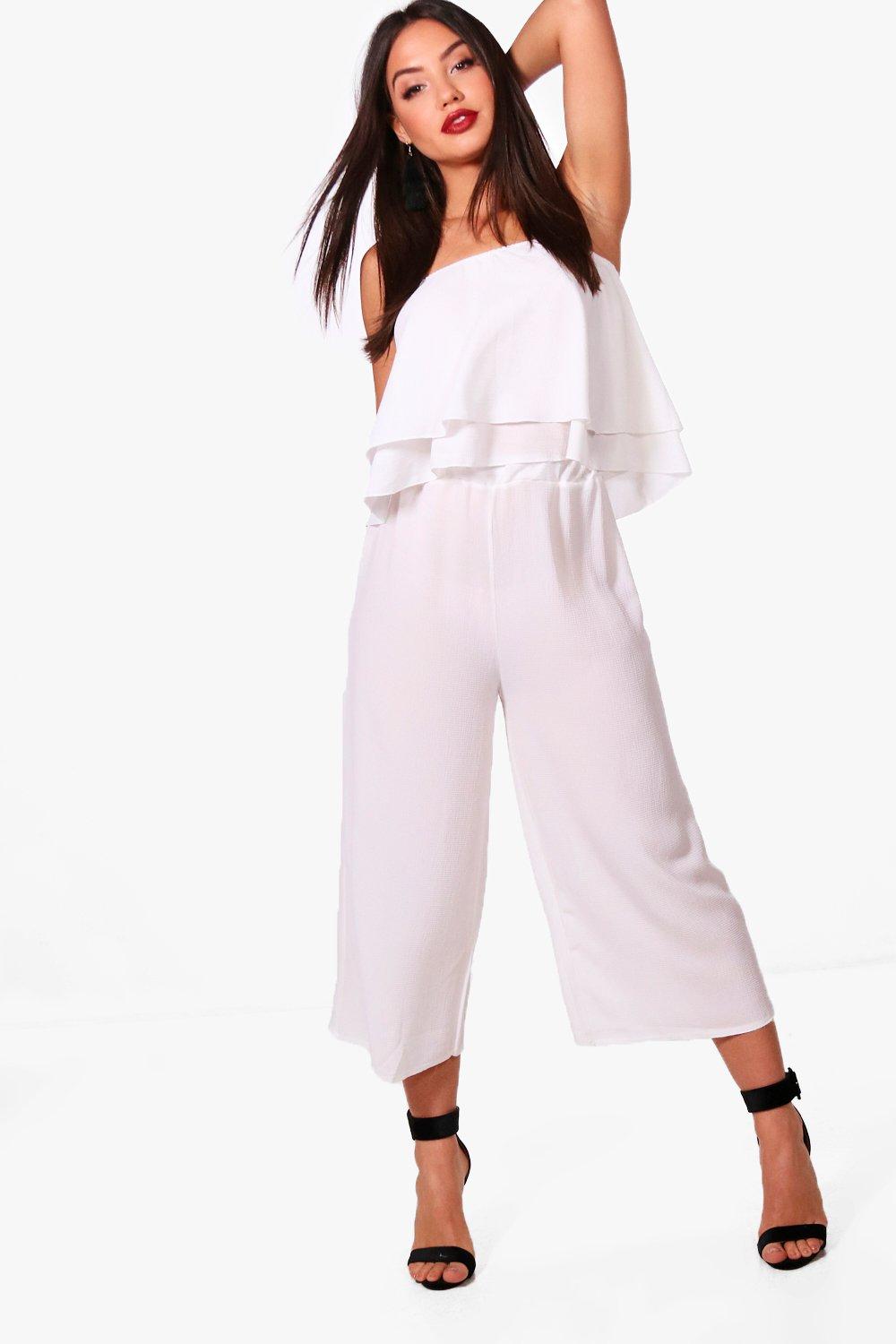 Stripes
3. Some Colors To Remind You Of The Ocean
Honestly, I don't think there is more of a classic summer look than blue and white stripes. They're seriously so summer, and the flowy chevron top is what makes it! This is definitely one of the best cute two piece outfits!
Get The Look:
4. Skirts & Accessories
Yet another flowy top! However, this time it's paired with an extremely cute skirt that's worth taking note of. If you want to jazz up your two piece outfit, try adding some accessories like the ones below!
Get The Look:
Gingham
5. Strapless Tops & Loose Shorts
Although stripes are a big deal come summertime, gingham might have them beat. Last summer gingham was the dominant pattern to wear, and this summer I have a hunch it may be the same. TBD if this is true, but I'm thinking the answer will be yes. 
Get The Look:
6. Pair With Some Over The Knee Boots
No one said those over the knee boots had to go to waste just because it's summer. If you're going out to dinner or hitting the town with friends than this gingham two piece is such a fun summer outfit to wear!
Get The Look:
Polka Dots
7. Grab Some Color With This Tie Up Outfit
Okay so if there's anything I know, it's that polka dots are going to be a thing this summer. This classic pattern hardly ever goes totally out of style, but this year it was featured on the runway – so you know it will be seen. *Hint* if you're looking for cute two piece outfits this year, try out some polka dots!
Get The Look:
8. The Slit Skirt Style
A ruffled top paired with a slit skirt is such a great outfit to wear to the beach or a night out! Not to mention, polka dots are such a fun pattern to wear!
Get The Look:
Florals
9. More Blue & White
Alright so this is kind of a floral, right? This patterned crop top and matching pant are definitely one of the best cute two piece outfits out there. If you don't get some serious summer vibes from this outfit, then maybe summer just isn't for you!
Get The Look:
10. Gaucho Pants Never Hurt
This floral flowy outfit is a summer staple! The loose fit pants and flowy top are the epitome of comfort. Not to mention, there's nothing more summer then some florals!
Get The Look: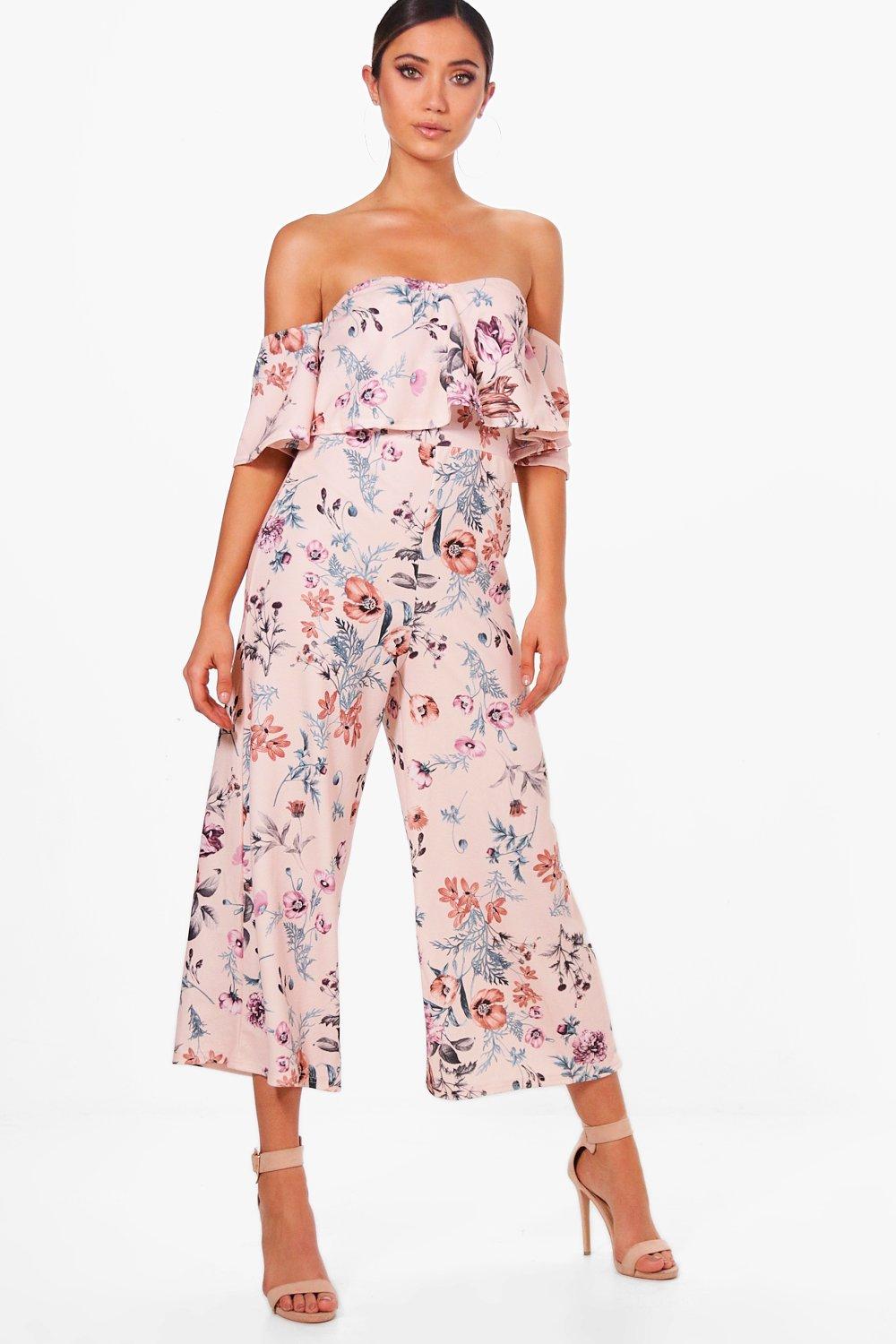 What do you think of these cute two piece outfits? Let us know in the comment section below!
*This is a sponsored post. All opinions are my own.
Featured Image Source: www. Pinterest.com
Haley Lyndes
Just a twenty-something trying to navigate life. Northern Vermont University graduate. Yes, I own Birkenstocks. No, I do not like maple syrup. Hoppin' around New England since 95', currently in MA.