Owning houseplants has become a huge trend this year, and it's even carried over into fashion and interior design. If you know someone who loves their collection of plants, check out these 12 perfect plant gift ideas below.
1. Macrame Plant Hanger
Small macrame tapestries have become a significant trend in home design. Now you can pick up a macrame plant hanger in just about any plant or interior design store. They're trendy, easy to find, and a relatively inexpensive gift for someone who wants to spice up one of their hanging plants. This cotton one is from Urban Outfitters and is the perfect size for most hanging plants.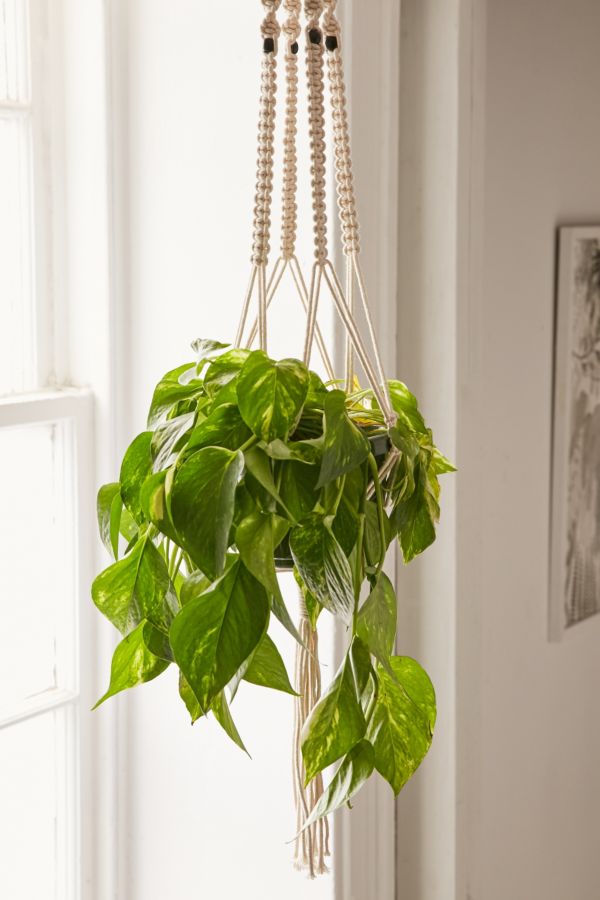 2. Air Plant Crystal Planters
Air plants are typically easy to care for inexpensive from most plant stores, making them the perfect gift for your plant-obsessed friend. Pair one or two with some adorable crystal planters and you're sure to get the best gift. This is one of our favorite plant gift ideas!
3. Plant Lady Shirt
Graphic tees are a great gift for someone to get continual use out of. Remember those crazy cat lady and dog mom shirts that were popular a few years ago? Well, now they have those same ones with plants instead. There are hundreds of cute designs, so it's not a difficult gift to find. Plus, it makes a great gift as a designated shirt to get dirty while gardening or repotting.
4. Plant Variety Wall Print
Know someone who not only loves plants but also loves home decor? Get them a large wall print of the names and images of a few plant varieties. There are a ton out there with varieties of cacti, flowers, trees, etc. You can even pair this with a macrame plant hanger to help the plant lover in your life refine their decor.
5. Copper Watering Can
Give your friend or family member something that's cute and functional. A copper watering can is a great gift for someone, especially if they're using a plastic watering can instead. Copper ones are a little more durable, and unlike their plastic counterparts, they're pretty enough to sit out as a piece of decor.
6. Monstera Enamel Pin
The iconic leaves of the tropical Monstera are highly coveted by interior designers and plant lovers alike. These plants have big green leaves with splits and holes that start to develop as they get bigger. An enamel pin is a perfect gift to give to those with a similar love for fashion and DIY.
7. Glass Mister
Want something to pair with that adorable copper water can? A mister is an important tool for every plant lover, especially those who have a few tropical plants laying around. A glass mister is not only sturdy but looks adorable on display on a desk or beside a watering can.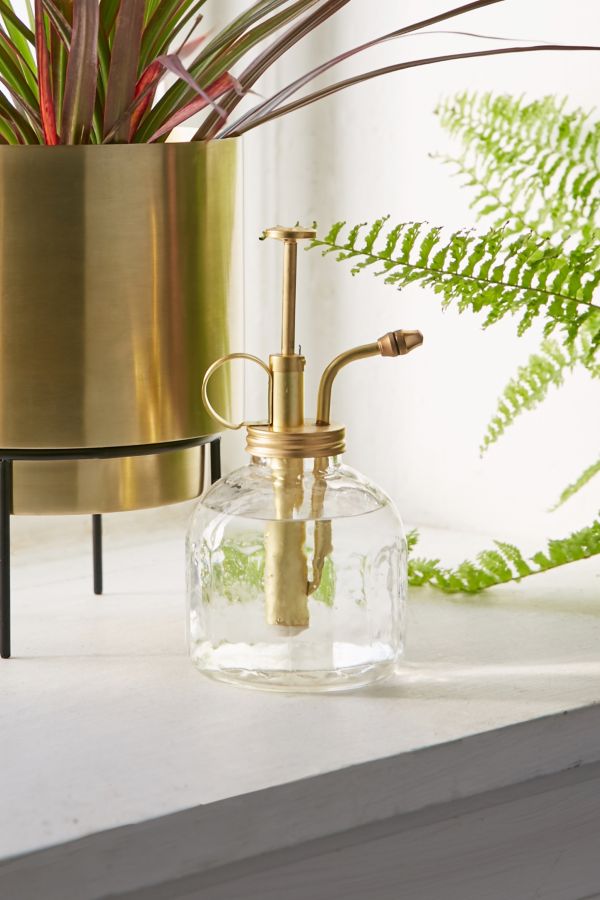 8. Cacti Coffee Mug
A good cacti pattern never goes out of style, especially if you find yourself owning a few of these adorable plants. This coffee mug from Society6 has a cute watercolor effect to it and comes in two different size options. You can even tuck away a few seed packets inside the mug for a surprise.
9. Canvas Tote Bag
A tote bag is an excellent gift for anyone, especially if they choose an environmentally conscious lifestyle. Instead of going out and buying a plastic gift bag, purchase a cute printed tote bag to wrap their gift in. It's twice as adorable, and they'll appreciate the extra effort.
10. House Plant Subscription Box
HousePlantBox.com is a subscription service that sends you potted plants every month. You can choose between indoor houseplants, air plants, or succulents. They also include little surprises like fertilizers, planters, terrariums, and more. Subscriptions start as low as $12 and would be an exciting gift to give that would keep your friend, or family member excited every month.
11. Terrarium Necklace
This piece of jewelry is so unique, it's bound to leave the plant lover in your life in awe. This necklace has a tiny vial terrarium attached with deer moss inside. This necklace has very low maintenance involved and would even make a good gift for those who love the look of plants but don't have a green thumb.
12. Gardening Tool Set
Another great functional gift to give someone is a toolset. This one from Neiman Marcus includes a trowel, pair of shears, and cultivator. All three of these tools are stainless steel and come in an adorable floral print. These are great for someone needing to throw out their old tools or someone who's just getting started. This is one of the best plant gift ideas!
What are your plant gift ideas? Will you try any of these plant gift ideas? Tell us in the comments!
Featured Image Source: www.pinterest.com
Comments, Questions & Rants