15 Things From Urban Outfitters That You Definitely Need For Back To School
It's officially back-to-school season, which not only means new notebooks and pencils, but also new outfits and essentials! Keep on reading for Urban Outfitters fashion items you need for back-to-school.
1. A Good Pair Of Jeans
This should be a given, but in case you forgot we are here to remind you of the first item up in Urban Outfitters fashion necessities for back to school: A good pair of jeans. Finding the perfect pair may be difficult at first; you will need to navigate through different styles, washes, fits, and designs. You'll be ready for the school year once you've found your perfect match, such as a pair of BDG mom jeans from Urban.
Find it here: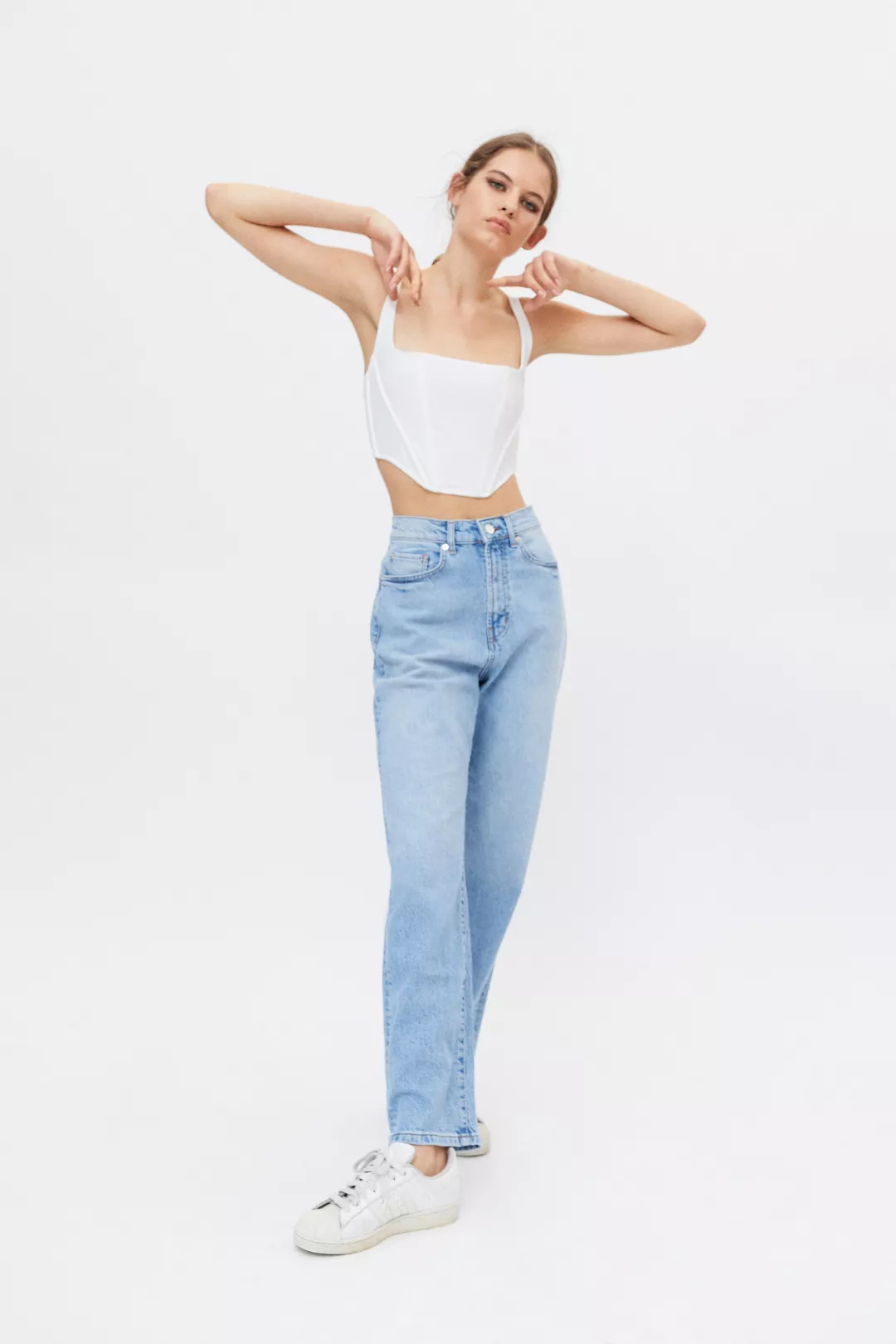 2. A Casual Dress
Next up on Urban Outfitters fashion must-haves, a casual dress. Although most of us want to simply roll out of bed and head to class without needing to change out of our PJs, there are certain days where we might feel a sudden urge to dress up. That, or you will end up needing a dress for some occasion so either way, it is important to make sure you have a casual dress at hand! 
Find it here: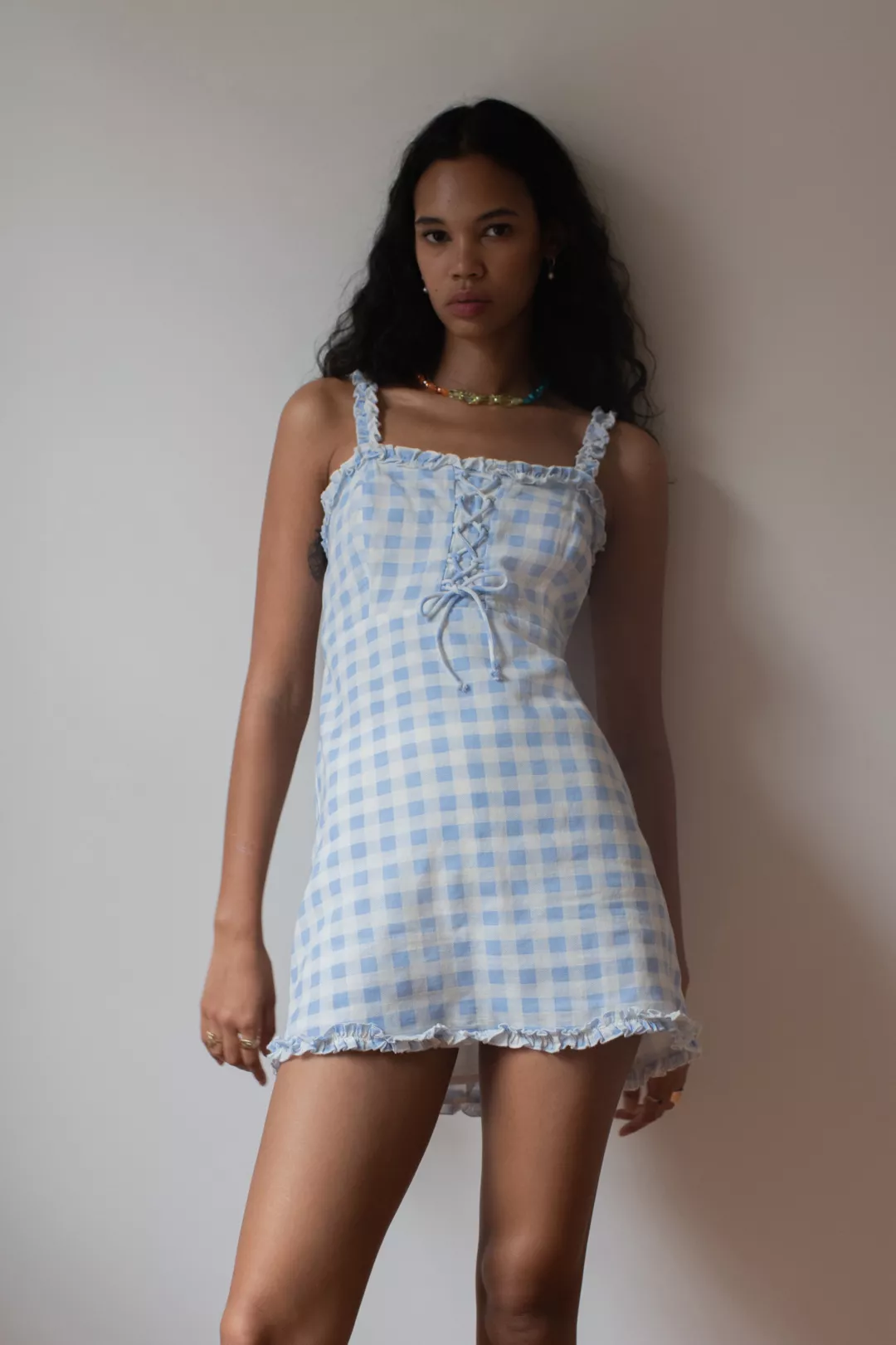 3. Oversized Graphic Tee
Another Urban Outfitters fashion essential is one that will spark the interest of those who fall into the category of wanting to simply roll out of bed and head to class. An oversized graphic tee will be your best friend on days where you want to look effortlessly trendy while still being ultra-comfy; plus, you can style them in many different ways that guarantee you are able to dress them up or down. 
Find it here: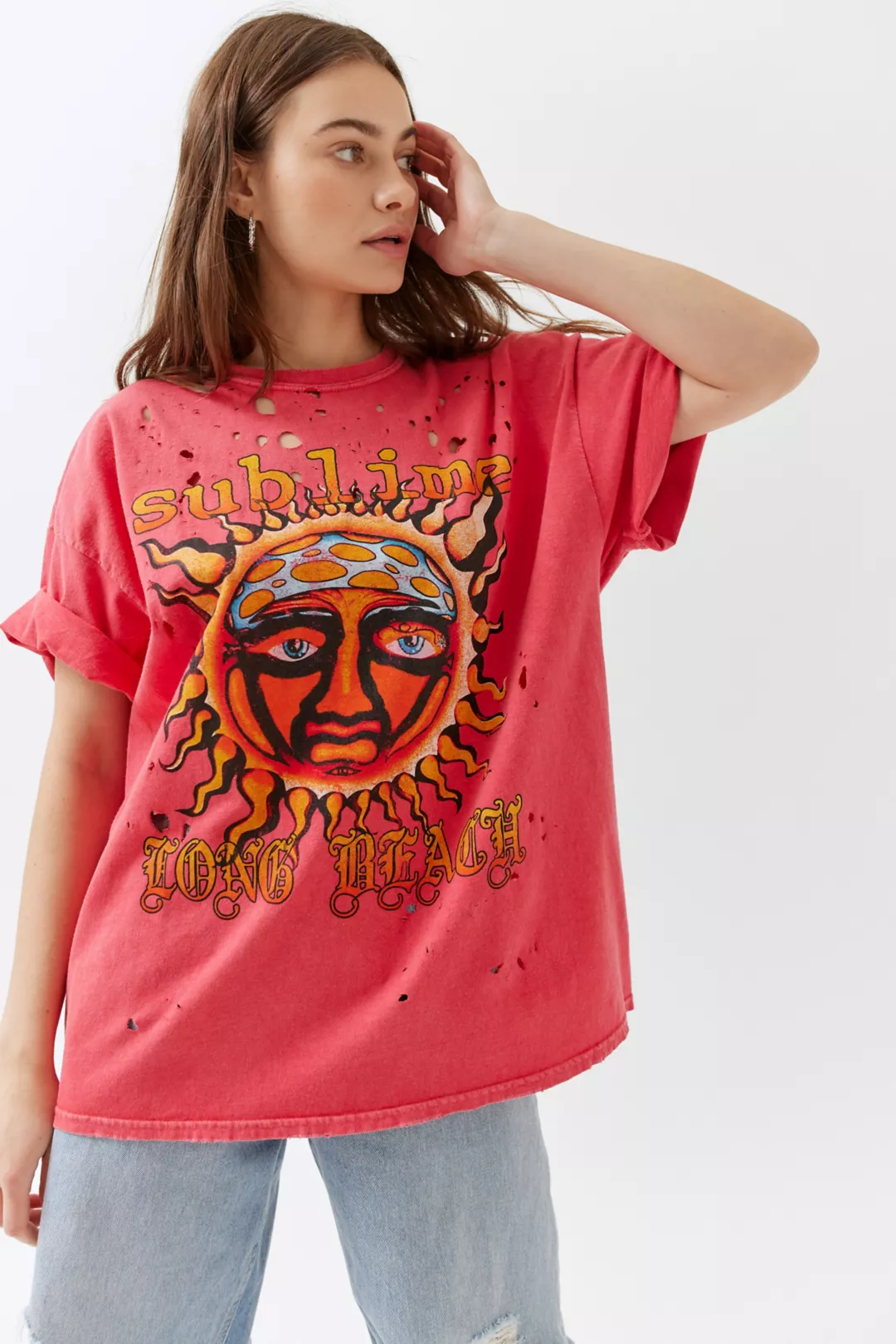 4. A Cute Jacket
A cute jacket is an Urban Outfitters fashion essential because you never know when you will need to throw something over your fit when the temperature drops. A corduroy or denim jacket will ensure that you stay warm while still adding a cute and chic twist to any of your outfits! Plus, you are able to find these in many different styles, such as cropped or oversized, and different materials and colors. 
Find it here: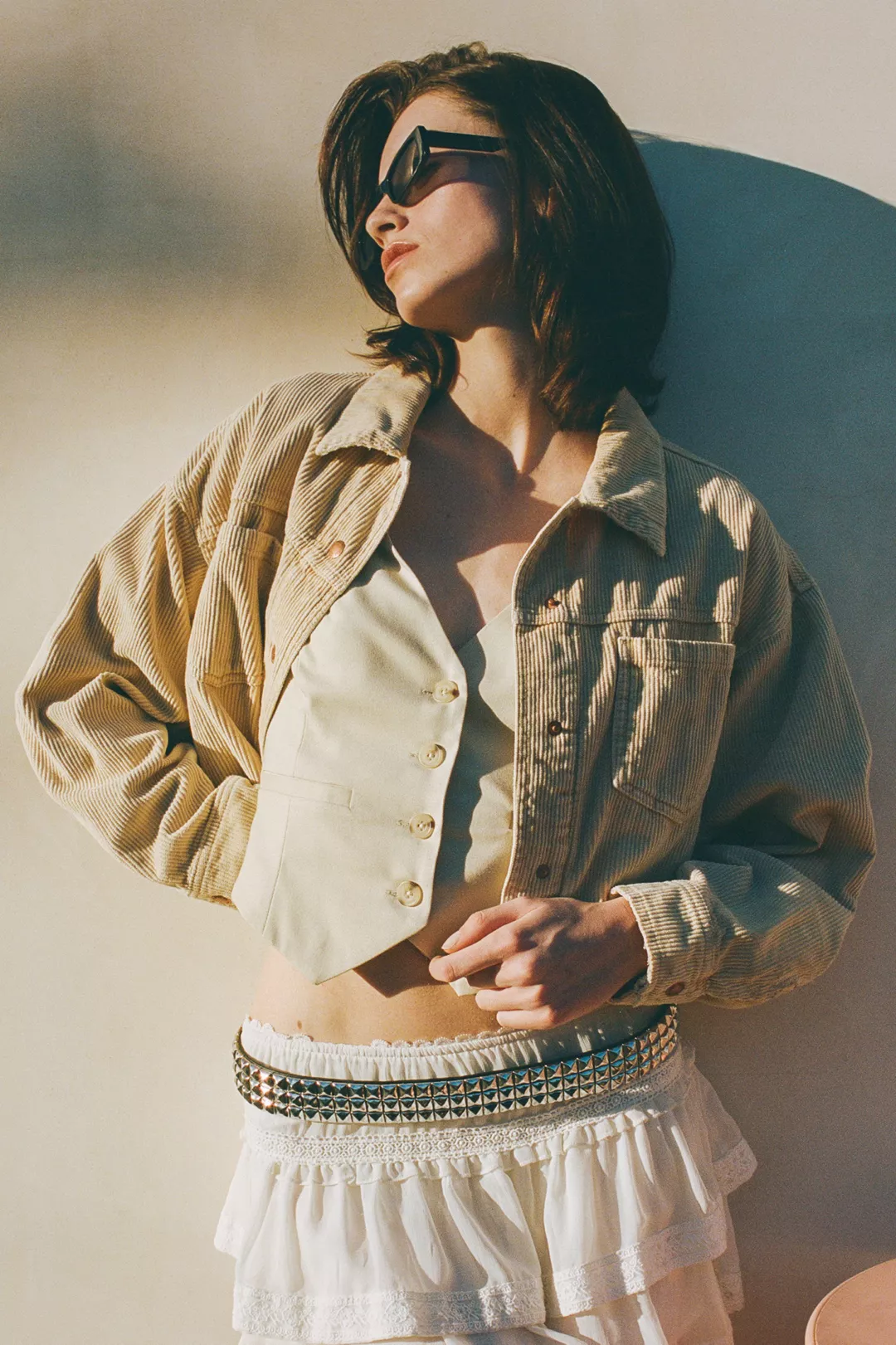 5. A Matching Athletic Set
For those days that you are itching to go on a run or do an ab workout (or even if you just want to look cute when going to get coffee), Urban Outfitters fashion has you covered with cute matching athletic sets. These can be found with options for all sorts of climates and occasions; you can opt for sweats, leggings, or even biker shorts! No matter what, a matching set ensures that you are looking super stylish while staying active. 
Find it here:
6. A Super Comfy Sweater
Another Urban Outfitters fashion essential that you will thank yourself for when the temperature starts dropping is a super comfy sweater. This is another piece that you will be able to dress up or down depending on the occasion, and you will stay comfy and warm when doing so. You will be able to find plenty of different styles and designs of adorable sweaters on Urban Outfitters to fill your wardrobe with for the fall season.
Find it here:
7. Go-To Shoes
Obviously, we can never forget to consider shoes when it comes to listing off Urban Outfitters fashion essentials. Urban Outfitters is the perfect place to find your pair of go-to shoes; whether they are sneakers that go with every outfit or just a pair of shoes that you love the most, you can find it all at Urban! It is always super helpful to have a pair of favorite shoes that way you always know you can just throw them on with any outfit. 
Find it here: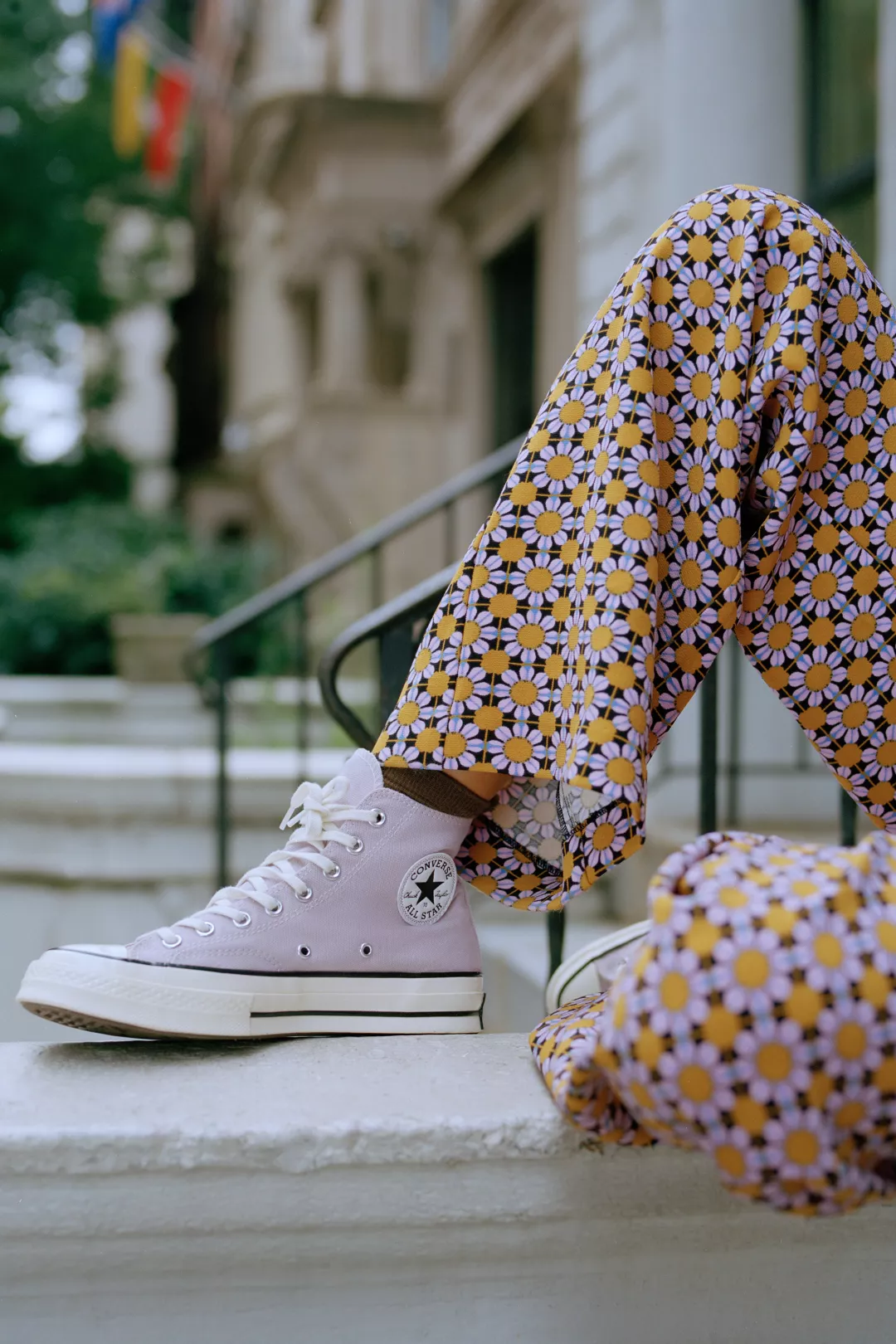 8. Your Favorite Necklace
A necklace that becomes a staple piece of every outfit is another Urban Outfitters fashion essential that has to do with having a go-to favorite to throw on every day. Lucky for you, Urban has a very wide variety of necklaces of every style you can think of, guaranteeing that there is something for everyone! Find your go-to necklace that adds a personalized touch to all of your ensembles. 
Find it here:

9. A Practical Belt
Belts may not be the first thing to come to mind when thinking of Urban Outfitters fashion essentials. However, it is still important to keep in mind that belts were created for practical use, and are extremely crucial to have in your wardrobe. If your pants don't fit well or you just want to add a different twist to your appearance, making sure you have at least one useful belt in your closet will ensure that you have a solution if you ever find yourself in a position where you might need one.
Find it here: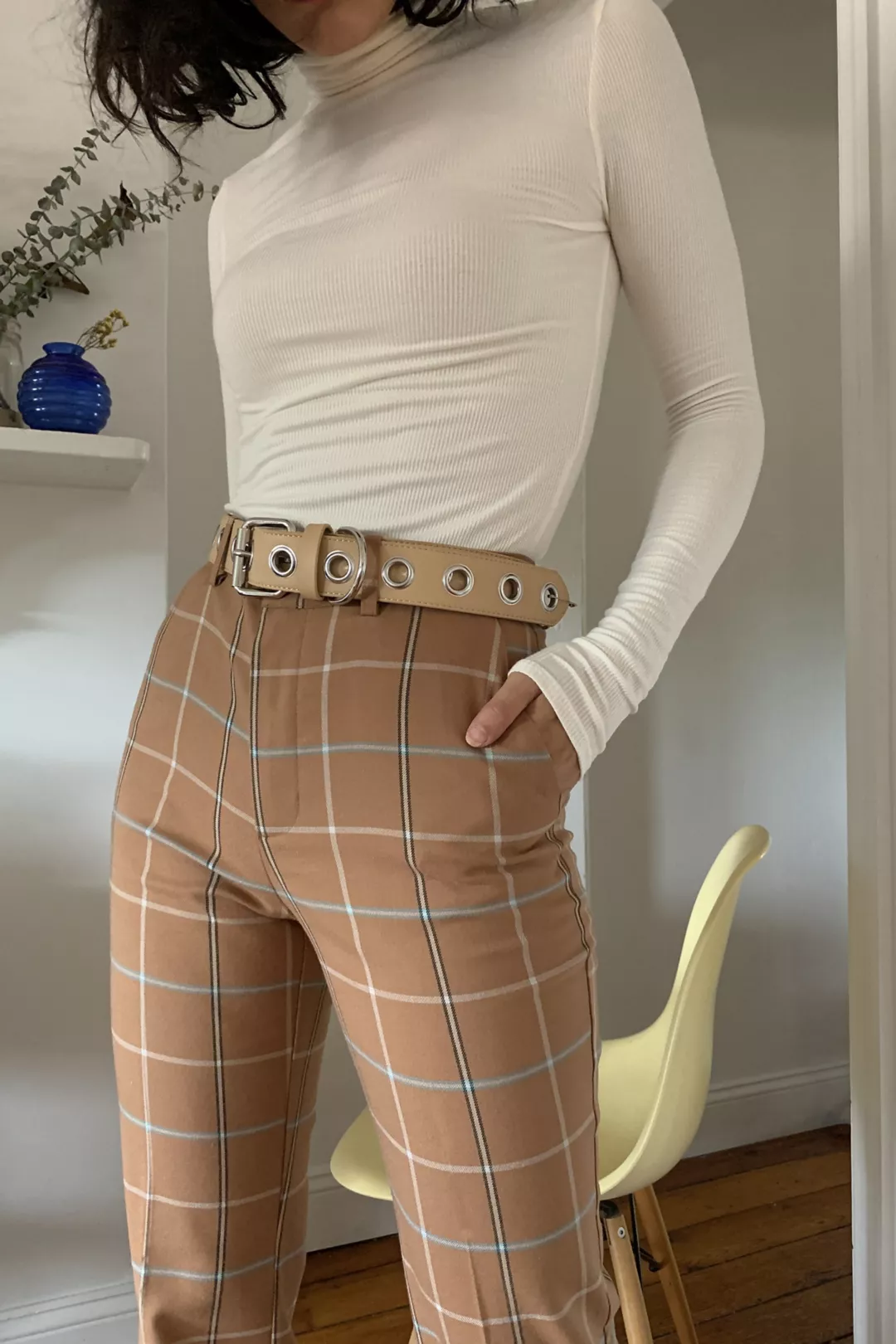 10. A Jumbo Claw Clip
Claw clips are trending everywhere for a reason, they are practical and they are a super cute hair accessory! Whether you need a quick solution to throwing your hair up, or you want to make yourself look like a cutesy Pinterest board, either way, a jumbo hair clip is an Urban Outfitters fashion essential for any college student. 
Find it here:

11. A Trendy Backpack
Who said Urban Outfitters fashion didn't include stylish backpacks? Every student needs a backpack to carry around all of their school supply basics, and Urban is the perfect place to purchase one. We suggest finding a plainer (still super cute) backpack, that way you ensure that it will go with any of your outfits and not clash!
Find it here: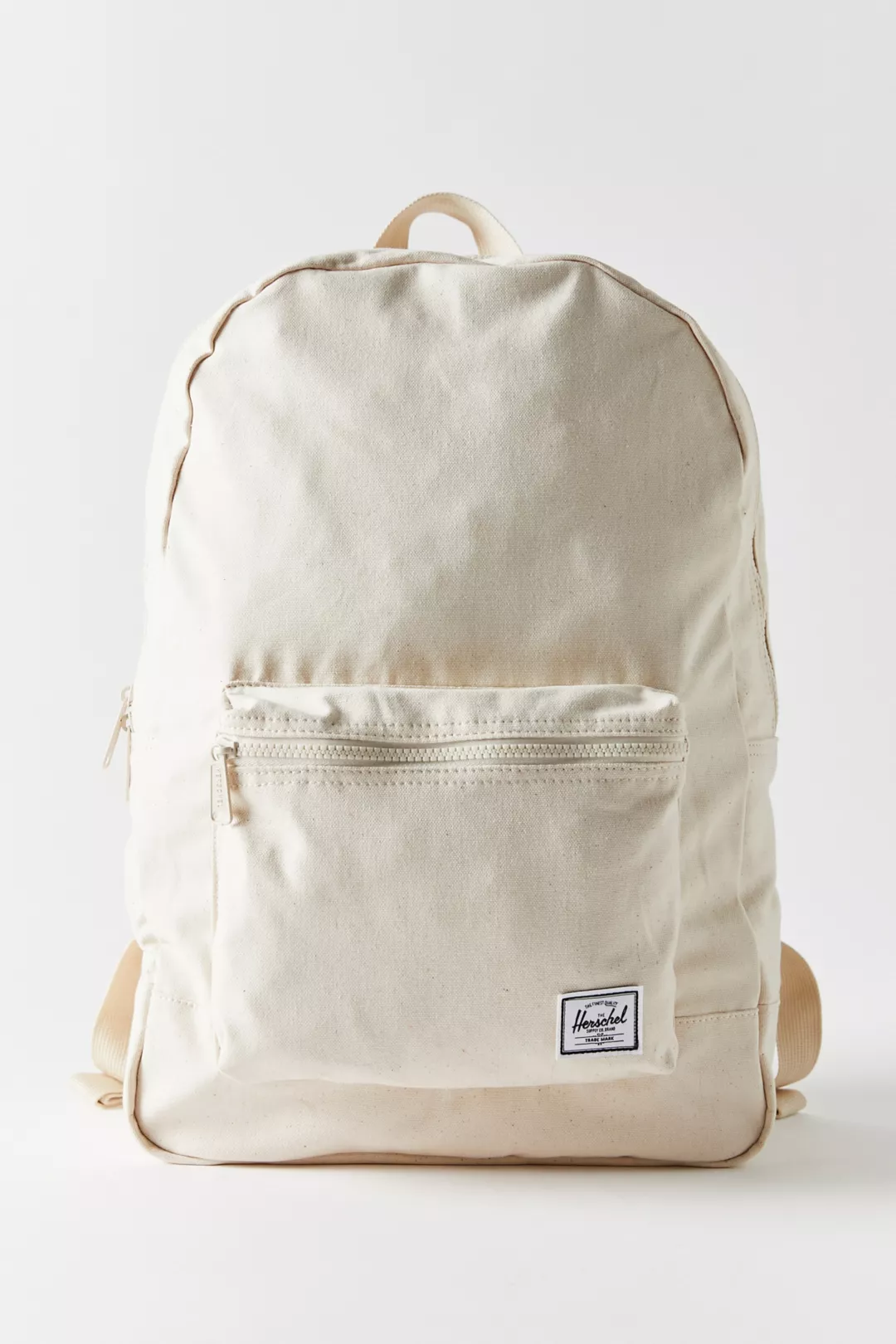 12. A Good Smelling Perfume
Who doesn't want to smell good? Urban Outfitters fashion will also provide you with the beauty essentials you will need to get through the school year, such as a bottle of a good-smelling perfume that can become your signature scent. Always be sure to experiment with different combinations of scents so that you can find one that feels the most perfect for you! 
Find it here: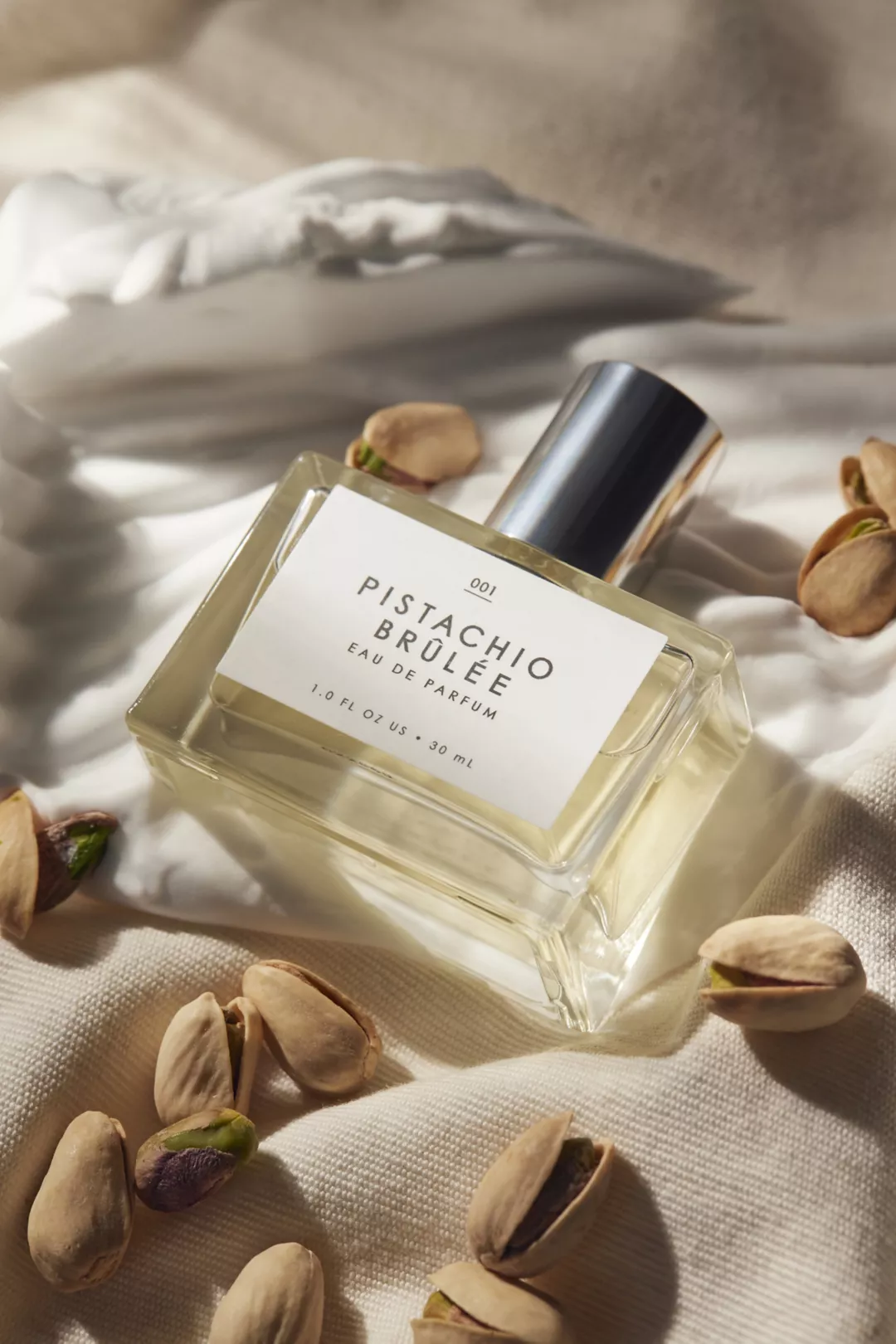 13. Plenty Of Skincare
Skincare is another essential from Urban Outfitters that may not exactly be fashionable, but it still contributes to your day-to-day life and is definitely a necessity for back to school. Luckily, Urban has an extensive collection of skincare products for all sorts of skin and for different situations. For example, they have super-convenient Mighty Patches which are perfect for pesky whiteheads and are easy to carry around in your bag!
Find it here: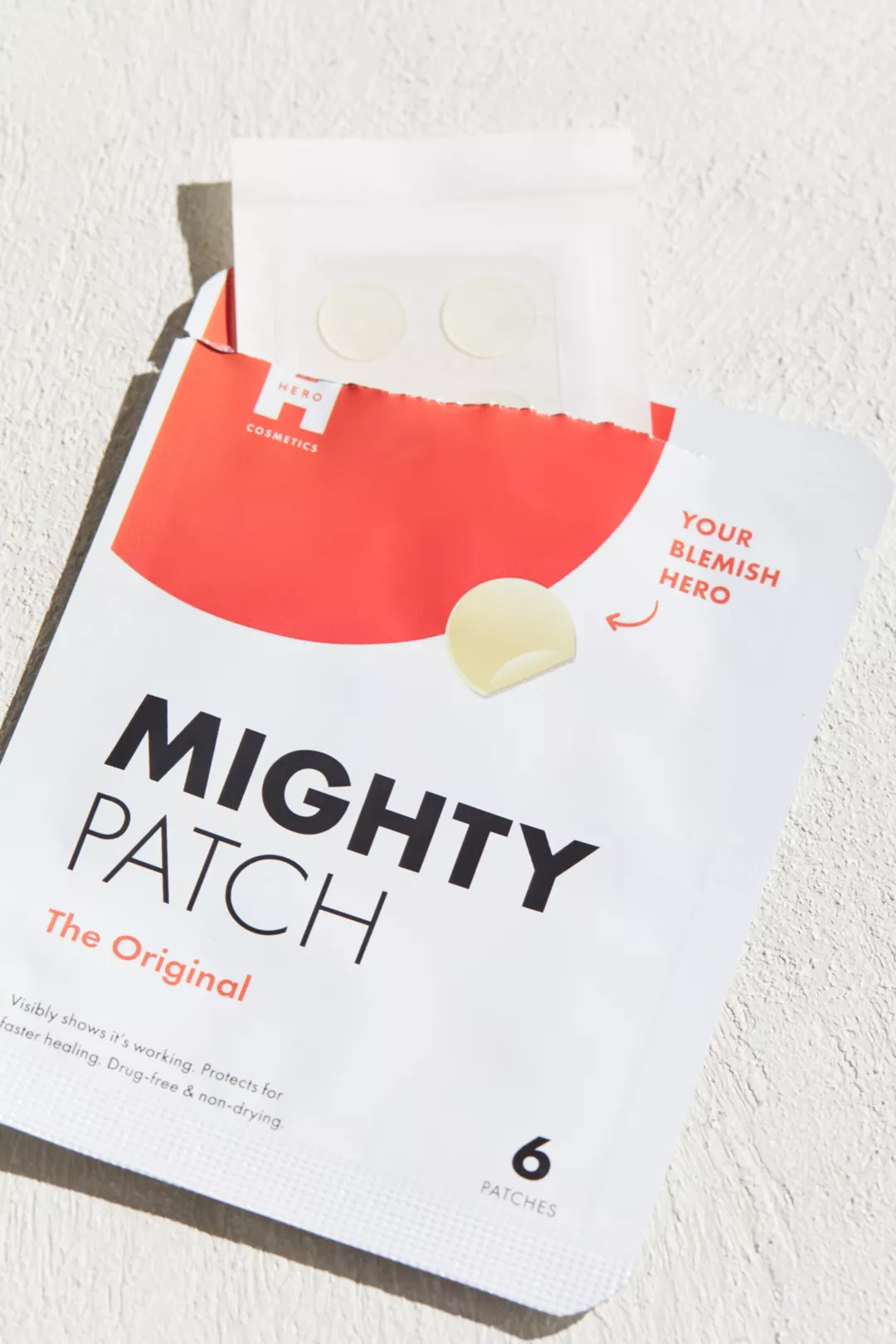 14. A Cute Vanity Mirror
Everybody needs a cute vanity mirror, especially to look at all the stylish outfits you created with Urban Outfitters fashion essentials. Urban has a wide range of options when it comes to desktop mirrors, ensuring that there is one that will fit everybody's personal preferences and dorm room themes. 
Find it here:

15. The Cutest Dorm Decor And Storage
Last but not least in an Urban Outfitters fashion essential for your room: Cute and trendy dorm decor that can also serve as storage. When it comes to your dorm room, stylish storage is always a must-have because it will not only complement the theme of your room, but will also be functional for all of your daily necessities.
Find it here: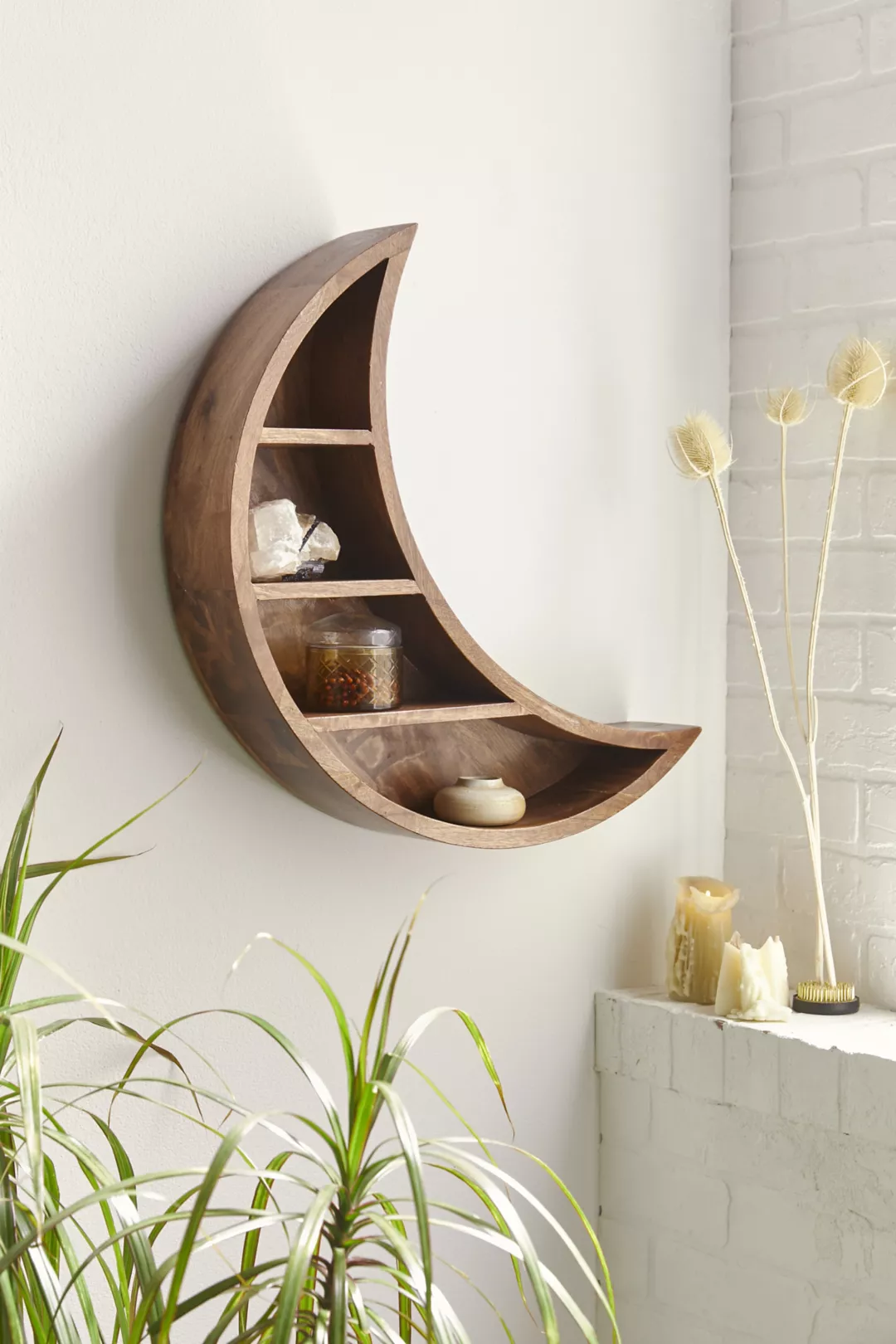 That wraps up our list of 15 Urban Outfitters essentials for back to school; we hope you've found some inspiration and motivation to get started on your back-to-school shopping!