What Trendy Eyeshadow Color You Should Wear Based On Your Zodiac?
Eyeshadow is one of those makeup products you can really play around with! Don't be afraid to be bold and fearless with your eyeshadow colours. Have fun and use these trendy eyeshadows to keep your eyes fabulous and make them pop this season.
1. Aries be devilish
Aries are bold and ambitious and so your eyeshadow should be too. Orange is a really cute colour to wear on your eyes. Devil from Kat Von D's Saints and Sinners palette is our go to one. It's an eccentric, bold colour that brightens up your whole face. Or you can use a little in the corner of your eye or under your bottom lashline to add a touch of sass to your makeup look. It's really perfect for your wild Aries personality.
2. Taurus go dazzle
Dazzleshadow from MAC in the shade Feel the fever is a really pretty lilac colour that perfectly matches your chill and serene vibe. It's a light, sparkly colour that will light up your eyes. Pair it with a nude lipstick and some mascara.
3. Go-getter gemini
As a gemini you are always on the go and busy. You want everything all at once and it's hard to settle on one path sometimes. This frosty shade from Kylie cosmetics is the perfect trendy eyeshadow colour for you. Kylie Jenner has given us this beautiful silvery, frosty shade that is incredibly versatile and can be adapted for any situation. Lunch with the family or cocktails with friends? This is for you.
4. Cancer stay wavy
You are a water sign. And nothing suits you better than the trendy teal shade that is really in style this season. NYX have a gorgeous colour called Mermaid that is your quintessential colour. This pigmented, long-lasting, vibrant colour will suit you down to the ground. Blend in seamlessly on your whole lid or use as a highlighter shade down the middle of your lid for an extra glow.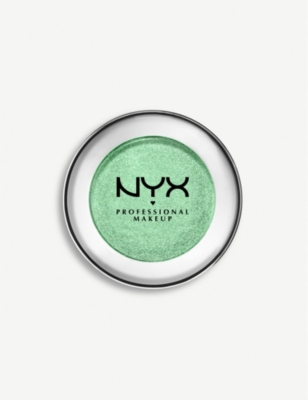 5. Leo be fierce
You're charismatic and confident which means you need to go bold with your eyeshadow choice! Revolution Beauty have the ideal colour for you. We recommend their pro pigment pomade in classic red. It is fiery and wild just like a Leo's nature. Don't be scared to go all out with this colour!
6. Virgo keep it simple
You are very practical by nature and tend to keep things modest. Because of this you need a stable, reliable colour. Solstice from the Bareminerals Gen nude palette is a delicious chocolate brown colour that will keep you looking gorgeous all year long! It's a pigmented, solid colour that embodies every true virgo.
7. Libra be harmonious
NARS skin deep palette is one everyone will be using in 2019. You can't have a conversation about trendy eyeshadows without including this one. Basic Instinct is the ideal colour for you. A shimmery, light pink is a pretty, sweet colour to match your pure, nice by nature personality.
8. Scorpio show your passion
You are passionate and powerful and you need an eyeshadow that represents the real you! Morphe x Jaclyn Hill have released the perfect palette for you. Cranapple is a deep, sparkly, pink shade that is wild and alluring. You can use it to create a really, dramatic and captivating look. Play around with the blending here. Pair with a clear gloss or light pink matte lipstick to compliment it.
9. Sagittarius stay adventurous
ULTA Take me back to Brazil is a bold statement-making palette that will will have all eyes on you! Use the darkest purple shade keep your look playful and colourful. This deep colour will look flawless on you and will make a bold statement about who you are! Your boss nature cannot be controlled and this colour proves it.
10. Capricorn go gold
Capricorns are practical and sensible by nature but are also very ambitious and like to take on the world. A trendy eyeshadow colour that will be perfect for you is the shade Metal from Anastasia Beverly Hills. This gorgeous gold can be dressed down for a simple, casual look or used to create an alluring, stunning look that will knock people out.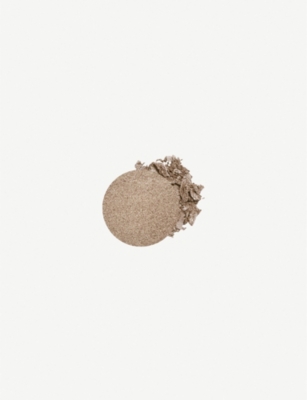 11. Aquarius stay free
Again it's a water sign! So work those sea colours! This time, the gorgeous green from KIKO called Pearly lime green.  It is the type of colour you just have to go wild with. It is a soft and creamy powder which lets you build on top of it. It's fun, cute and playful. It shows you are open and don't have any inhibitions! Be wild and free Aquarius.
12. Pisces be creative
You are a creative creature who is romantic and loves to dream and imagine. Calavera from the Urban Decay Full spectrum palette is a sweet, vibrant shade of yellow that lets you express yourself however you want! It's a sunshine yellow to match your dreamy nature and magical spirit! It might seem like an intimidating colour at first but once you try it once you won't be able to resist! It's bright, pigmented and easy to apply. Team this colour up with a nude lip and a high pony to show off you bold eyes.
Do you agree with our list of trendy eyeshadow? What would you add? Leave a comment!