How To Decide Which College Is Right For You
"Mom, I think I want to apply early decision." My mom glanced in my direction, obviously speechless. I think she was surprised that I wanted to apply to Boston University under early decision, and well frankly, I was too. I think I always had a gut feeling that I was going to pursue video production and media studies in college. Although I was interested in meteorology, the overload of math and science courses that I would have to take discouraged me from applying. But by the time I began my senior year, I decided to apply to all the videography related schools that I had researched and visited over the previous several months. So in order to give you a little clarity, I've summed up 5 ways to help you decide which college is right for you! Good luck!
1. Look Into Possible Majors
During my junior year, I was deciding whether or not I should pursue film or
meteorology. After completing a pre-college meteorology course and several weeks of film camp during the summer between my junior and senior years of high school, I narrowed my major down to film. If you can't decide what major you should pursue, don't worry! Try taking pre-college summer courses, an interest-based camp, or even shadow a person in the potential field you're looking to go into. If you still can't decide, most colleges allow you to apply undecided and you can explore your interests while in college.
2. Do Your Research
Once I decided I wanted to pursue film in college, I looked into the best film schools in the country. Personally, I wanted to stay on the east coast because I could not survive living across the country from my mom. Also, I set myself a five hour car ride maximum because, well, who likes long car rides? I'd suggest setting a maximum distance to your ideal college from your home. Also, think about what type of college setting you'd prefer. Coming from a small suburban town, I've gravitated towards a college in a city. I wanted a change of scenery, so I looked into city schools. Regarding my SAT and ACT scores, I researched schools that would most likely accept my test scores.
3. Create A List
This is self-explanatory, because once you look up colleges that seem fit to your liking, write them down. Embarrassing to admit, I once had twenty eight schools listed on Naviance, which my high school uses to track and look up potential colleges where I could pursue my interests. That list gradually decreased in size, because I compared and contrasted all of the schools on my list. Most people I know applying to schools applied to between seven and twelve schools, and I managed to settle on eight schools.
4. Visit
Even before I narrowed down the schools on my list, I planned with my parents to visit some of the schools I was most likely planning on applying to. I visited schools during my junior and senior years, and even during the summer in between. As time went on, my list narrowed and I pretty much settled on eight schools. All of them were somewhat close to home and most are in cities, so I was thrilled to visit all of them. I pretty much loved all the campuses. I made sure to check out dorms, dining halls, classrooms, and the surrounding city. And I spoke to current students of various colleges and learned about their experiences and about their social and academic lives. By visiting those eight schools, I developed a general feeling about what life was like at each of those schools. My favorite school, by far, was Boston University.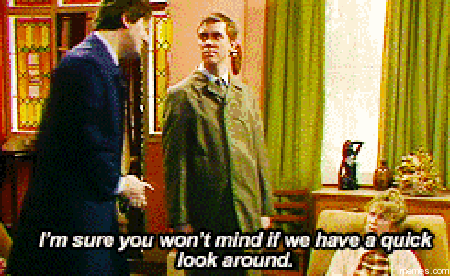 5. Apply and Check Your Options
I ended up applying early decision to BU. And fortunately for me, I got in! It was a bit of a reach school, and I'm so happy to have gotten in. Don't be afraid to apply to reach schools! I applied to other schools but ended up withdrawing my applications from all of them. I was one of the only people in my school to apply to a school early decision. For my friends, however, I know they compared tuition and financial aid, revisited schools for accepted students day, and researched student life. Sometimes you don't automatically love a school immediately, and you might have to visit it again. Or, you'd have to compare prices to see which school is more affordable. But in the end, everybody I know decided on a school that they loved the most, and I know that we've all made the right choices on where to pursue our passions next year.

Although this may not be the case for everybody, this is the process I went through to decide where I wanted to attend college next year. I am beyond excited to attend Boston University next year, which is my dream school! Good luck on deciding your college, trust in yourself and you will make the right decision!
How did you decide which college is right for you? Share in the comments below!
*This is a sponsored post. All opinions are my own.
Featured Image Source: weheartit.com
Comments, Questions & Rants