20 Zodiac Gifts Perfect For Astrology Lovers
Got an astrology lover in your life that you're shopping for? If so, below are 20 great zodiac gifts for anyone interested in horoscopes, astrology, zodiac signs, etc! From cute accessories and home decor to informational books that teach you how to deal with an unruly Libra roommate or a stubborn Taurus boss, there's a zodiac sign gift for each of the astrology obsessed. Check out these gifts for all zodiac signs below!
This rose gold cuff bracelet is the perfect zodiac sign gift for those who love minimalist and chic accessories. Cuff bracelets are the new charm bracelets and you don't want to miss out on this trend.
The cool thing about these zodiac sign mugs is that each mug has it's own empowering quote for women! #BossBabe #GetItGirl #BeAmazing…just to name a few!
These simple zodiac jewelry dishes are the perfect accompaniment to her nightstand where she can take off her rings & earrings and not worry about losing them!
Whether she wears it to the gym, wears it while running errands or incorporates it into her #ootd, she'll be sure to wear her zodiac sign loud and proud! Tank tops make the cutest zodiac gifts!
5. A journal for their wildest thoughts.
These beautiful journals are made from vegan leather and each one is different color depending on your zodiac sign. All come with a gold pen as well!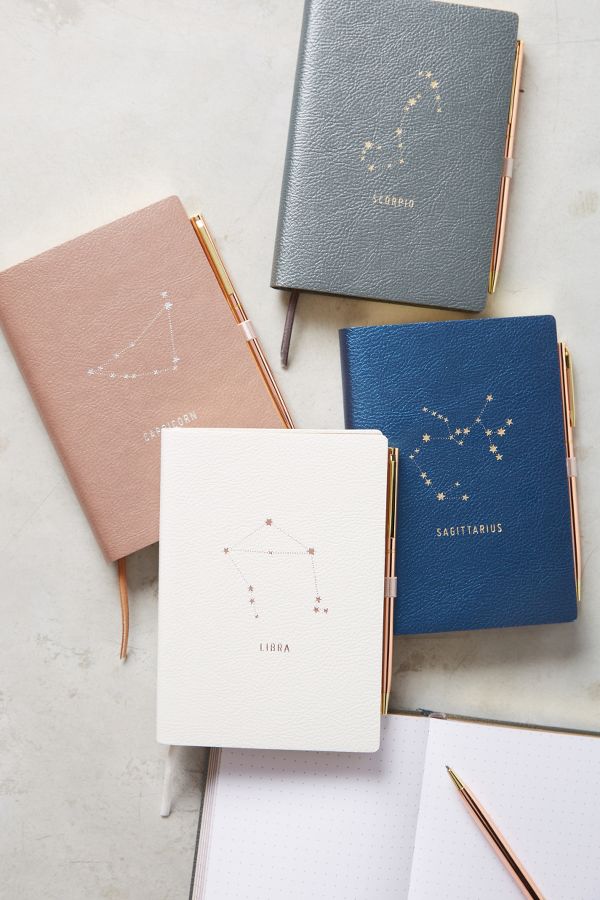 This necklace is created by the stars constellation of your zodiac sign. The stars will align this year for your zodiac.  All signs point to you getting this zodiac sign gift for your astrology obsessed friend.
7. The right perfume for the right zodiac sign.
Each of these perfumes has it's own scent designated specifically for the zodiac sign receiver. What Aquarius wouldn't want to smell like an Aquarius?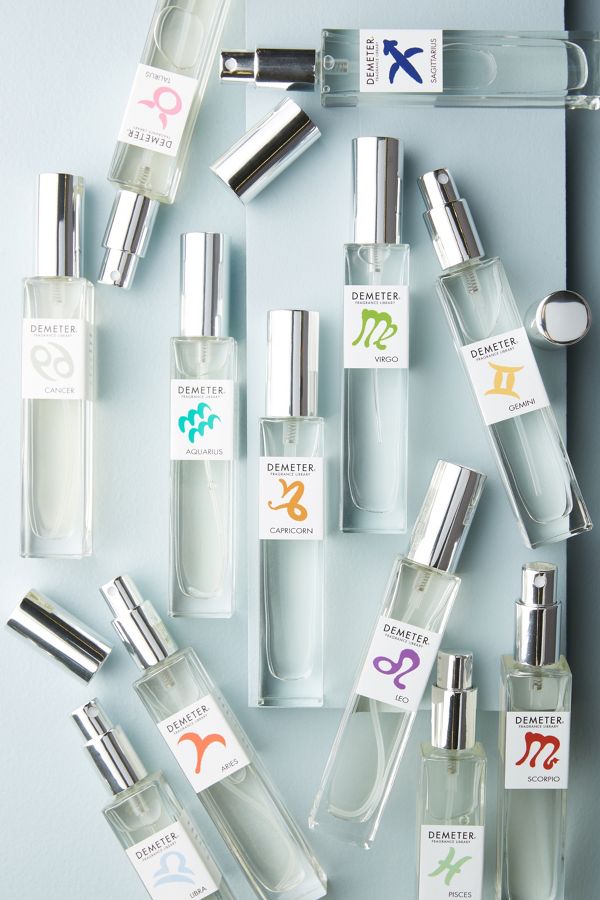 Okay, this book is awesome for a few reasons; combining astrology, numerology, and pure psychic intuition, this book delivers accurate information and guidance based on the date of your birth. It's also fun to look up other's peoples birth dates!
It looks like an ordinary mug at first. But WAIT – there's more. When the mug is cold it's lit up with stars in the night sky. When you fill the mug with a hot beverage, it transforms into the galaxy with all of the constellations in the sky! This is definitely one of the most unique zodiac gifts I've seen so far.
Sometimes your zodiac obsessed friend just needs a little sprucing up their room or living area, and a cute throw pillow is the perfect way to do that.
Only the true astrology loving peeps will get this joke. Don't bother trying to understand if you have no idea what this means. Oh and btw, yes it is in retrograde right now in case you were wondering.
These gold necklaces are perfect for any of the signs and come with their own little charm for every sign!
These rings are super cool because they not only have the zodiac sign on the front but have the name etched on the back as well!
This book will teach you everything you need to know depending on your astrological sign. By reading this you can gain insight on others and improve your relationships with bosses, friends, family, lovers, and coworker. Got an libra who's hard to live with? How about about a boss who's a total Taurus? This book with guide you on how to deal with them.
If your astrology lover is big on charts and decor, this amazing wall decal will be the perfect addition to any living space.
These cute little travel makeup bags are perfect on-the-go bag for anyone. With the zodiac sign on the front and the constellation on the back, how can you go wrong?!
If someone you know reads their horoscope on the reg and is just getting introduced to astrology, this is the perfect book for them. From start to finish it has everything you need to know about reading horoscopes, understanding rising signs, ruling planets and even using astrology to recognize health problems and provide remedies.
18. A zodiac sign wine glass. (NEW)
Naturally, wine glasses have to make the list, because what kind of gift guide doesn't include wine glasses?
19. This dainty little necklace.
For some reason, jewelry always makes the best zodiac sign gifts. These simple and delicate necklace is all your astrology obsessed friend needs to complete their look.
This laminated chart is perfect for astrology beginners or those who just like to get their facts straight!
Are you getting any of these zodiac gifts for your Aquarius lover or Capricorn BFF? If so, let us know down below!
*This is a sponsored post. All opinions are my own.
Erin Mahoney
Graduate of Emerson College '15 with B.S. in Multimedia Journalism. Originally from Haverhill, MA. Lover of dogs (and some cats), shoes, hot sauce and depleting my bank account.