Why You Wish You Went To University of Mississippi
[video src="https://instagram.com/p/yu-weAK2W3/"][video src="https://www.instagram.com/p/BKI4zB_jyW_/"][video src="https://instagram.com/p/BLwy99uBaWl/"]
Whether you are an incoming freshman or a senior getting ready for your last year, these 15 pictures will definitely get you excited for the upcoming year. Here are 15 pics that make you wish you started University of Mississippi yesterday.
1. The GORGEOUS Campus.
I mean.. we weren't voted the most beautiful college campus by USA Today for nothing.
2. The Over-the-Top Dorm Rooms.
This is honestly nicer than my house…
https://instagram.com/p/BJJYgbhD8WF/
3. The Infamous Bell Tower.
You can't and won't miss the sound of these throughout the entire campus!
http://https://instagram.com/p/BMeM9V7gKN2/
4. The Grove!!
Where better to spend your Saturday's?
5. Trash Can Friday!
University of Mississippi makes everything an exciting event, even when it involves trash…
6. The Walk of Champions.
Nothing gets everyone more pumped for the University of Mississippi games than this game day tradition!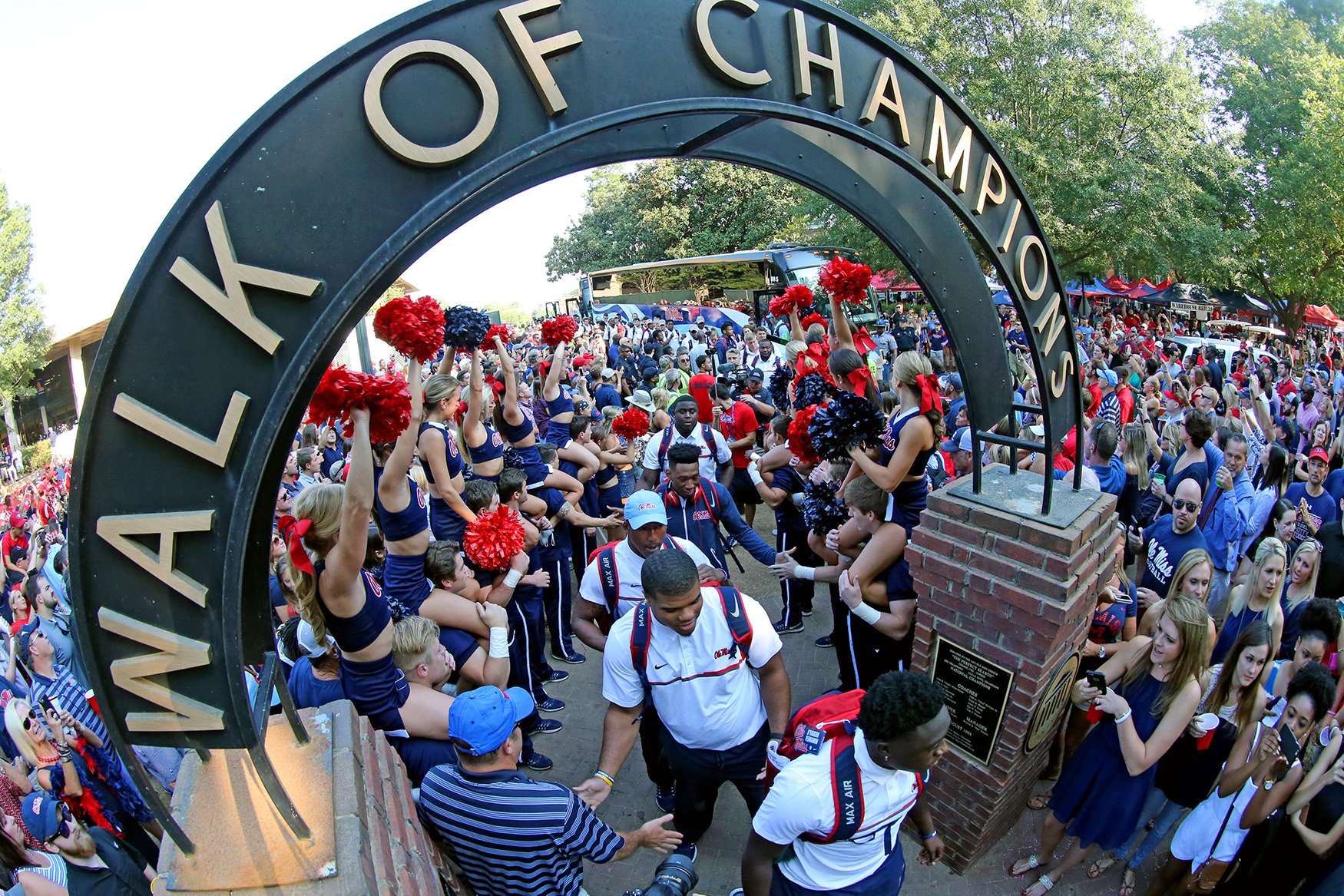 7. Ole Miss Football!
Possibly the single most exciting time of the year, Ole Miss Football might be almost as exciting as Christmas.
8. Game Day Attire.
Ole Miss girls are known to dress to impress, we're all color-coordinated too.
9. Greek Life.
It's almost every freshman girls dream to rush, and it's pretty obvious why you'd want to at Ole Miss.
10. Baseball.
Spring consists of two things, baseball and showers…. not rain showers at University of Mississippi.
11. The Square.
The second most beautiful place in Oxford, besides Ole Miss, no one can resist taking a picture with the telephone booth.
12. Insomnia!!!
Every University of Mississippi student is completely OBSESSED with this place. PS… they deliver until 3 A.M.
13. That Random Speed Limit.
If you don't know much about University of Mississippi, this random speed limit might surprise you.  It is a tribute to the best college quarterback possibly ever, Archie Manning. What better way to honor a legend than give them their own speed limit?
14. Winter on Campus.
If you thought the Ole Miss campus was gorgeous during the summer and fall, wait until it snows!!!
15. "Are You Ready?"
Go anywhere in Oxford and say those three words and wait for the best minute of your life. Go University of Mississippi!
Let us know what you think about University of Mississippi! Drop us a line!! See you there! Hotty Toddy.
Featured Image Source: weheartit.com