After watching the last season of The Bachelor, we are so excited to hear that Hannah Brown has been chose as the next Bachelorette.
However, a lot of viewers are unsure of what to expect. Will she make for an entertaining season? Will she find love? While those questions are still up in the air, we do have some major hints as to what to anticipate from Hannah's upcoming season.
ABC dropped a preview for show (which airs on May 13) and let's just say… we will be tuning in for sure.
1. No More Crown
Hannah is known for competing as a pageant girl. This was something that was brought up so frequently in Colton's season.
However, we also saw how the pressure to be perfect all of the time started to take a toll on her and her personality. Because of the world that she was used to, she lost touch of the real Hannah, and the beauty queen Hannah became all she knew.
In her season of The Bachelorette, we believe that Hannah will continue her journey to find herself. From previews, it is really clear that Hannah just wants to be authentic. From the awkwardness to her goofy self, you can really see her shine, rather than the facade that she felt stuck to.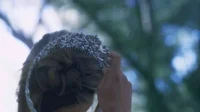 2. "Roll Tide"
If you took a shot every time "Roll Tide" came out of Hannah or one of her contestants' mouths on the Final Rose alone, you'd probably still be drunk to this day.
She was born in Alabama, and has spent a majority of her life there. Hannah graduated from the University of Alabama with magna cum laude honors. Not only is she beautiful, but clearly she is smart! What a package.
She was later crowned Miss Alabama while competing in the Miss USA pageant.
Alabama clearly is a huge part of Hannah's heart, and I'm sure the men will use that in their strategies to catch her attention.
3. Awkward Toasts
Hannah was fortunate enough to score the first one-on-one date with Colton in The Bachelor. However, that date quickly crumbled when Colton asked to her give a champagne toast.
Whoops.
Hannah stumbled, laughed, and gave the worst toast probably ever given. It's totally fine though, I would have done the same.
But- one problem is the Bachelor/Bachelorette franchise is known for having toasts about every two minutes. They toast to literally anything and everything.
So, with that being said… we are in for a treat.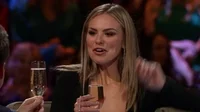 4. Tears & The Beast
This is a no-brainer. It wouldn't be television without drama and tears. Obviously, this season will have some water works from the blonde beauty.
In Colton's season, Hannah gave herself the name "Hannah Beast" after her feud with fellow contestant Caeylnn. Will we see the beast again? Or, did she hang up her self-given title after The Bachelor?
In the preview released by ABC, Hannah is shown crying numerous times. In one scene, Hannah appears in front of her contestants in tears and clearly angry. She says, "None of you know anything about me and what makes me, me and things that I've gone through because nobody has even asked." She then threatens to leave the show if the men can't figure out how to fix their ways.
I think it's safe to say we will see Hannah Beast again.
Yikes. Hannah is right. If you can't get to know someone, how can you form a connection?
It doesn't sound like things are going to unfold smoothly for Hannah. It seems like the men may be more interested in the game than the emotional aspect.
It will be interesting to see what exactly happens to make Hannah so upset, and how the problem is solved.
5. A Lot Of Making Out…
Over half of the preview seemed to just be Hannah getting frisky with her men.
But what can we expect from a show about love?
Like Hannah said, she deserves a love that will fight for her every day. Hopefully, she finds that on this season. She deserves nothing more than to find happiness.
Do you predict that Hannah will find love? Tell us your predictions below!
Comments, Questions & Rants