Sorority recruitment or "rush week" is almost here! And with it comes the question, "What to wear for rush?" No matter how many times people will tell you to be yourself and not worry too much about your outfits, the reality is that you need to bring it and dress to impress without looking like you're trying too much…sounds easy right? To help you, we have compiled a selection of sorority recruitment outfits for EVERY rush event and some useful tips and tricks along the way. Keep in mind that rush process at every school is different and each sorority can also have a slightly different dress code. Make sure to check the rush outfit guidelines for your school on the Panhellenic Council website. Here is the ultimate guide to what to wear for rush.
Orientation
Some schools will host an informal orientation before the start of formal recruitment. You will be given a brief description of the day-by-day rush schedule. Potential New Members (PNMs) will also be assigned to a Sigma Rho Chi group and will meet their leaders for the week. On this day you might receive T-shirts to wear at specific events later in the week.
Dress Code: Casual
Casual is probably THE most confusing dress code for sorority events. When asking yourself what to wear for rush, you need to look at casual as "recruitment casual". Always make sure your hair is done, your nails are freshly painted and you look polished. Usually casual means that shorts, tees and flip flops are considered appropriate. This is your very first impression meeting this group of women, so no sweatpants, cheeky shorts or promiscuous tops.
Opt for a cute comfy romper, or shorts and a tee with flip flops or flats.
Round One: Open House
During the first day or two of recruitment, you will visit all sororities with your recruitment group. A sorority sister who has temporarily disaffiliated from her chapter (a Rho Gamma or Rho Chi) will lead you and a bunch of potential new members from house to house. You will be greeted at each sorority house by door songs and sorority girls dancing as you are welcomed into the party. Each party is pretty short – you will get to chat with about three or four girls before you get ushered out and move on to the next house.  At the end of the day, you'll write down which houses you liked best and eliminate a few you didn't like as much. Open house days are long and tiring and involve a lot of walking from house to house.
Dress Code: Casual
This day is the most relaxed, so you'll want to wear something casual but still nice and polished. This is your first one on one meeting with active sisters and your chance to make a good impression. This round is also sometimes called the "sundress round" so in this case it goes without saying: wear a summery dress with a fun pattern or pretty color.
Option 1: Cute Shorts and A Nice Blouse or Top
Option 2: A Cute Sundress 
At certain schools, you will be given a rush t-shirt to wear on Open House day. Pick out a cute pair of denim or black shorts to pair with the tee, and accessorize with colorful sandals. If the weather is a bit cooler, jeans might be a good option for that day but ALWAYS check beforehand before wearing jeans at any point during recruitment.
Option 3: Denim and The Rush Tee
Since there is a lot of walking involved, you can either wear pretty and comfortable sandals/ballet flats the whole day, or change into low wedges when you get to each house (and bring flip flops in your purse). Don't wear flip flops in the houses, they will be considered too casual.
Round Two
The second round is often called Philanthropy Round or House Tours. It is typically the first round of invitation-only parties. During Philanthropy Day, you'll learn about the sororities' philanthropies, community service and campus involvement. You will visit less houses than you did during Round 1 and spend more time one-on-one with some of the active sisters.
Dress Code: Rush Tee or Cute Casual
Many schools will supply a special recruitment tee shirt for PNMs to wear during one round, and more often than not, it's during Round Two. Make sure to closely check the dress code guidelines published by your panhellenic council. You can pair the rush tee with a pair of denim or solid color shorts. Shoes are similar to round one and girls usually wear flats.
If there is no rush tee for that day, typically another sundress, dressy romper or cute shorts and top would work perfectly.
Option 1: A Sundress or Shorts and a Cute Top
Option 2: A Dressy Romper
Round Three
The third round is often called Sisterhood Day. The parties provide an insight into the sororities' sisterhood. You will have more in-depth conversations with members to gain a better idea of the sororities' values and how the sisterhood is celebrated.
Dress Code: Daytime Dressy
For this round, you should definitely wear a dress. Most women choose to dress up their look a little more for this round. This means a dress that is dressier than a sundress, but not as fancy as an evening/cocktail dress. As a reference, pick a dress that you would wear to dinner at a nice restaurant, church or a graduation ceremony.
Keep in mind that you may sit on the floor for a bit during this round so your dress should be comfortable. As for shoes – wedges or sandals would be appropriate but make sure you don't wear too high heels.
 Round Four: Preference Round
Preference is the most formal round. You will typically only visit the last two houses on your list. Conversation is much more intimate and serious with the active sisters. Preference night is very special and by far the best night of rush! You will take part in a ceremony at each house, and really get to know the sisters to help you determine which sorority is the best fit for you.

Dress Code: Cocktail Dress or Semi Formal
For preference round, choose a fancy dress that would be worn to a wedding reception or a holiday party. Not something you'd wear to a club or to prom. The objective here isn't to "look hot", but to appear elegant and classy. Avoid wearing all black or all white as it is often what active sisters will wear, so opt for something colorful. You should definitely wear heels for this round. Choose comfortable pumps or wedges that you are used to walking in (do NOT break in new shoes that night!) Make sure that you carefully choose your jewelry and accessories for this round – everything is in the details.
Bid Day
Dress Code: Casual
At most schools, Bid Day is another casual day. PNMs will usually wear plain shorts and a tank top, and will be given a bid day tee shirt to wear over the tank top. Avoid shorts with a pattern or a bold color since you don't know what color the shirt will be. Sometimes you will be asked to wear comfy shoes to run in.
Hopefully this guide will help you navigate your Panhellenic Council dress codes! If you are still not sure what to wear for rush, don't forget that you can always ask your recruitment counselor for advice. They've been in your shoes and are always happy to help.
*This is a sponsored post. All opinions are my own!
Featured image source: Pinterest.com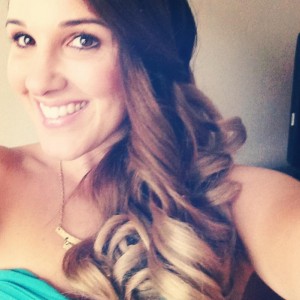 Julie Houta
Julie is a Parisian living in Boston. Graduated from Bentley University with a Masters in Marketing.