10 Websites With Nice Jeans For Cheap
Denim is a time-honored staple in any wardrobe. But with new variations of classic jeans constantly coming into the style scene, popular brands have been upping their prices to stay in the game. If you want to keep on trend without emptying your wallet, check out these 10 websites to get nice jeans for cheap!
I have been wearing AE jeans since middle school, and they're definitely one of the places to get nice jeans for cheap! If you are fuller figured on your bottom half, you should definitely take a peek at what American Eagle has to offer. Their sizes range from 00 to 18 in and out of stores, and they have a variety of different trendy styles for pretty low prices.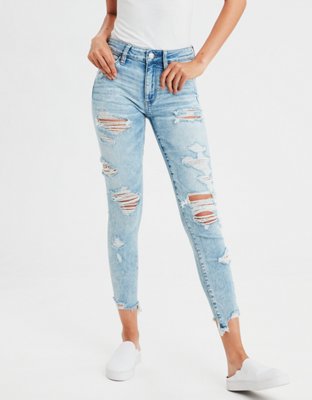 Don't let the minimalistic, high-fashion layout of Zara's website intimidate you. Once you get past the barrier of the brand's cover page (go to zara.com to see what I mean), you'll realize they actually carry amazing quality clothes for affordable prices, and that includes jeans.
Boohoo is basically the UK version of Forever 21, and dare I say their clothes are better quality? I have ordered from Boohoo countless times and never have I been disappointed. Just like Forever 21, they offer everything under the sun in terms of fashion, and the execution of their pieces is always on point. 10/10 would recommend this online shop for your next denim purchase.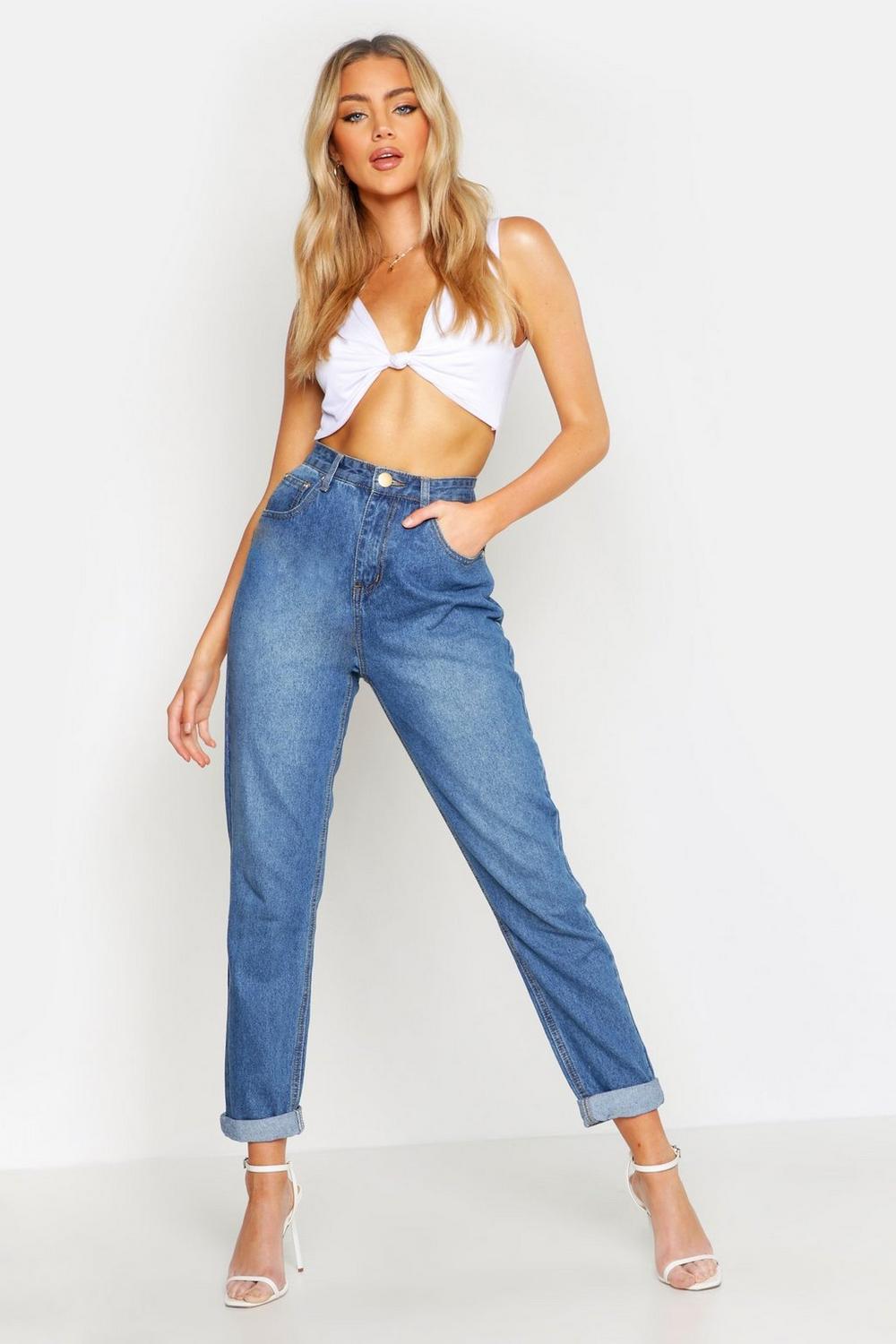 Mango is a hidden gem in online fashion retailers — maybe because the company originated in Barcelona. But they now are present in 107 countries across the world (TG!). They have a variety of denim options, ranging from cropped culottes to basic skinnies. The best part is each pair is under $40.
Fashion Nova made waves in the fashion industry when everyone's Instagram feeds were blown up by Kylie Jenner wearing the brand's clothes. Since then, the LA based company, whose clothes are targeted to curvier women, has totally taken off. In addition to some of their insta-famous pieces, Fashion Nova jeans are super popular. Not only do they cater to a more diverse audience, but they are all also under $40.
H&M is one of the best websites to get nice jeans for cheap! Their jeans have great stretch and are super comfortable. Even better, they are online for as low 10 bucks!
Amazon may seem out of place on this list, but we should know by now that the retail giant offers just about everything one could ever need. The website offers a limited range with just a few different brands, but the prices are fantastic. Besides an outlier pair of Levi's or Lucky Brand jeans, you won't find anything over $35.
I was hesitant to add Old Navy to this list because I used to wear them in elementary and middle school and still squirm at the thought of those stretchy adjustable bands inside the waistline. However, Old Navy has truly redeemed themselves with the women's section; they offer seven different general jean styles and a variety of washes and distressing patterns. Prices range from $20 to $40.
Ahhh, good old Forever 21. Most adolescents familiar with the brand would not dare trust the jeans because of the overall quality of everything else in the store. And I wouldn't blame them, but Forever 21 actually does carry an enticing collection of denim, which is not half bad. They have a few pricier pairs that go for $30 to $40, and for our fashionistas who are still ballin' on a budget, F21 has jeans for just $7.90.
If you need a basic pair of jeans, whether it be for work or to abide by some sort of dress code, check out Nordstrom Rack. This online retailer is basically the online clearance branch of Nordstrom — a.k.a. go here if you want Nordstrom clothes for Target prices. The jeans at the rack are basic and relatively plain, but get the job done and only cost on average $35.
What do you think of these websites with nice jeans for cheap? Let us know in the comment section below!
*This is a sponsored post. All opinions are my own.
Featured Image Source: www. Pinterest.com