The Top 15 Websites For Stylish Inexpensive Jewelry
Don't you hate the feeling of finding the most beautiful piece of jewelry you have ever seen and then turning over the price tag only to be faced with ultimate defeat? Do you wish you could find trendy jewelry that will make both you and your wallet happy? Look no further, this list of 15 stylish and inexpensive jewelry stores is sure to cure your retail blues.
As the holy grail of cheap fashion, Forever21 deserves the No. 1 spot on this list. Their brand ranges from fashion to accessories to shoes, and there is a wide variety of quality and price options. Fun fact: Forever21 is still family-owned even though it is now the fifth largest specialty retailer in America. Not to mention, it's the perfect place for you to get cute inexpensive jewelry!
This UK based online store is a hot spot for cute and cheap going out clothes, workout gear and, of course, inexpensive jewelry. They are constantly having insane sales; there is almost always a banner at the top of the page boasting about sales anywhere from 20% to 70% off all items! The quality and prices of Boohoo's items are comparable to Forever21.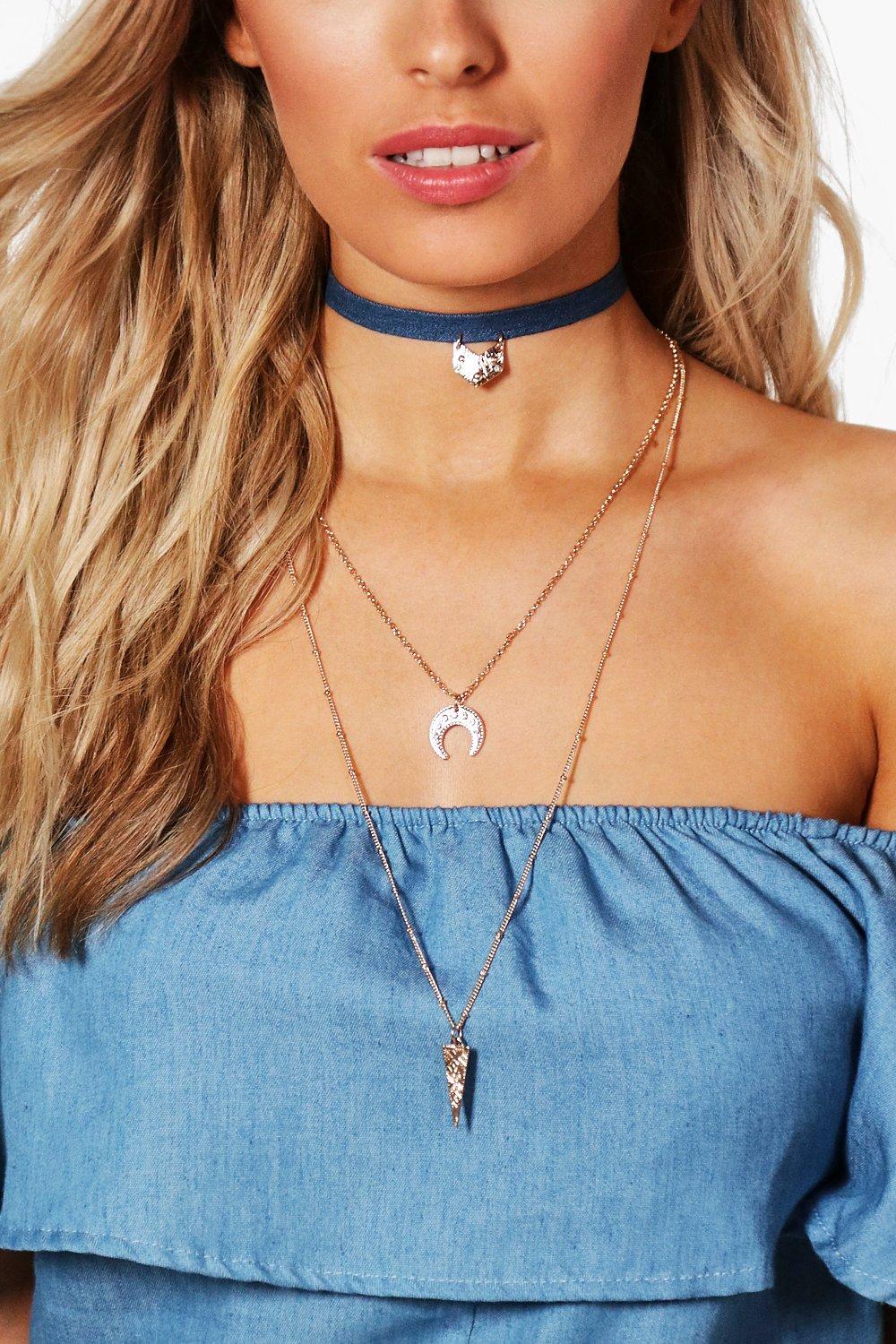 After a surge of popularity in the past two years, Fashion Nova has become an international sensation. Based in Los Angeles, this cheap-chic store claims the women who rock their clothes are "adventurous, inspirational and badass." Their jewelry section has a ton of pieces, ranging from intricate body chains to simple earring sets, all at affordable prices!
American Eagle is a long-standing dependable pal when it comes to shopping. Their prices are reasonable, and their items are great quality. AE's jewelry section, however, is completely underrated — the pieces are cute and simple, with a classic American Eagle boho flare.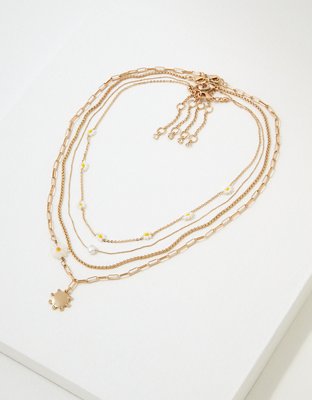 Rue21, a "young, fun and fresh" brand (as explained on their website) based in Pittsburg, caters to all the latest trends while still catering to your wallet! This company has seven branches: rue21 etc!, rue+, tarea, ruebeauté!, CARBON elements, rueGuy and ruebleu Swim, each of which is known for its own categories. Although the span of the items offered through Rue21 is extensive, one thing stays the same: awesome, low prices.
Amazon can be a scary place for unseasoned online shoppers. With over 200 million items to choose from, the selection is boundless. To narrow it down to the good stuff, type "women's jewelry" into the search bar, and adjust your color, material and price preferences on the left side of the page.
If you are looking for a place to get inexpensive jewelry AND free shipping, Charlotte Russe is the store for you! The website's main page immediately tells customers about a 50% off sale on all items and free shipping if you spend just $30. Avid online shoppers know this kind of deal is hard to come by when searching for good quality items, so look no further. The selection at Charlotte Russe is trendy, classy and best of all, cheap!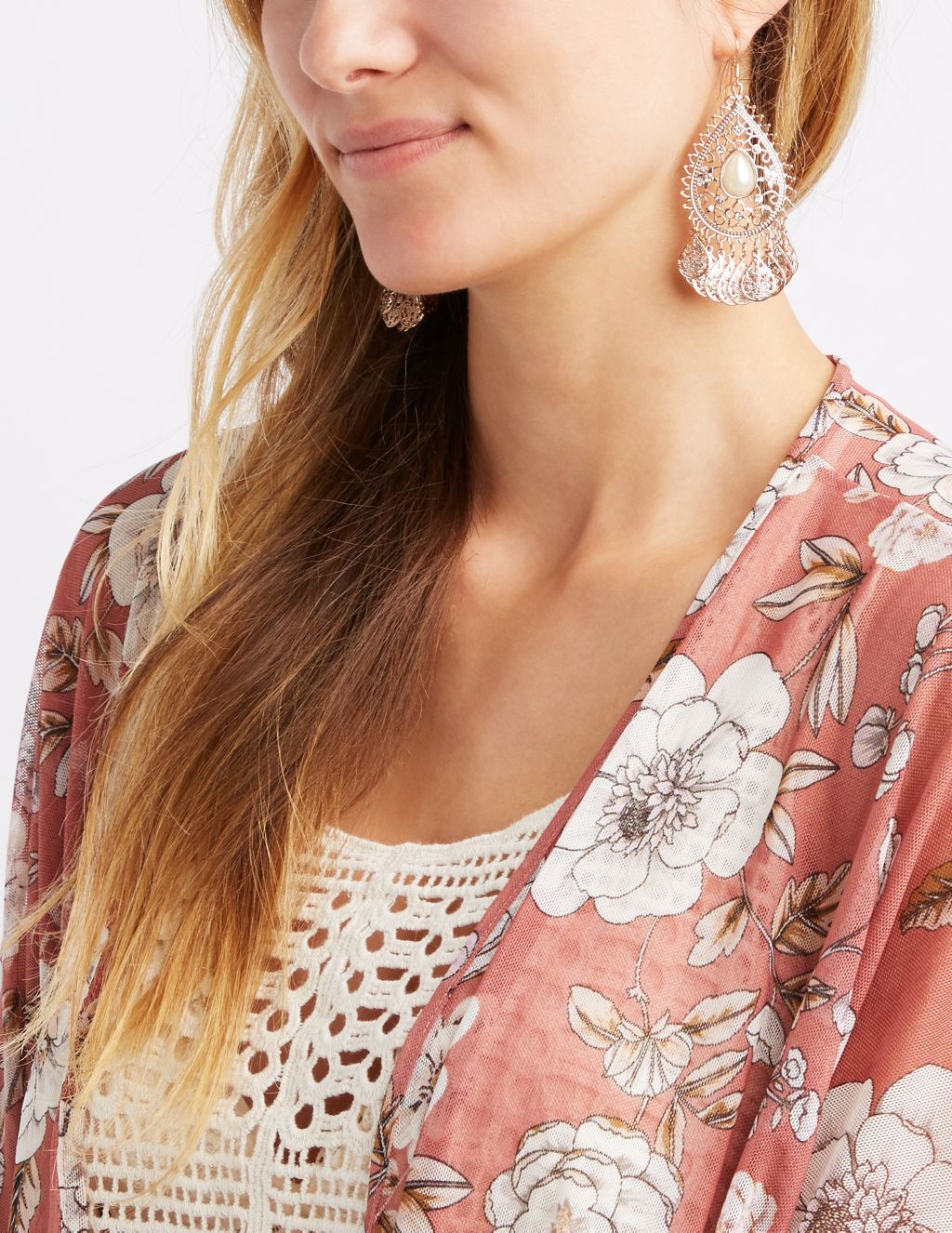 "20+ Styles Start at Just $10," reads the front page of BaubleBar's website. This shop is known for its variety of items and prices. There is a selection of pricier items, and there is a collection of various jewelry items below $10.
This online boutique carries all the latest trends and unusual fashion gems that a stylish woman needs in her closet. Aside from their polished fashion selection, Dainty Hooligan has an assortment of jewelry and accessories, including statement necklaces, wrap bracelets and detailed drop earrings. The price range is relatively broad, but the majority of their pieces are under $20!
Created in 2009, this trendy digital boutique has everything from casual daily fashion to black tie wear. New arrivals are presented on the site daily at 7 a.m. and noon, meaning that every day holds a new opportunity for style with Sophie & Trey! Their jewelry pieces are trendy, with an elegant twist, as many of them are detailed with jewels and faux diamonds. Most importantly, they are almost all under $30!
Every girl knew Claire's in middle school as the hot spot for cheap accessories, most of which were explosions of bright colors and patterns. However, no one can deny that this Illinois-based corporation has any type of jewelry a woman needs in a bind, at an unbeatable price.
Icing is the cooler, trendier older sister to Claire's. Their pieces are simpler and incorporate more monochromatic metals to accommodate an older audience. With the same prices as Claire's, Icing is the perfect place for women who want to accessorize with classy, simple pieces on a budget. Check out their 50% off sale for Halloween, now until Oct. 31!

This Brooklyn-based store is reminiscent of Zaful, the insanely cheap Hong Kong online shop for literally anything fashion, because of the site's overall design and prices. However, thanks to great online reviews, Amelia Stardust now has my official vote for a great inexpensive jewelry spot. Not only does the site offer a huge variety of cheap and stylish jewelry pieces, there is also a section for your own customizable jewelry!
They have an entire section dedicated to items under $10. 'Nuff said.

Olive + Piper is a self-proclaimed "online fashion jewelry boutique for stylish, playful and ambitious girls who like sparkly things." Their selection ranges from trendy, out-there pieces to simple, dainty items. Although their prices aren't dirt cheap, their sales are insane, and they offer a 15% discount for new customers who sign up for email subscriptions!
What are some of your favorite websites for stylish inexpensive jewelry? Leave us a comment in the section below!
Featured Photo Source: www. pinterest.com