The Ultimate Valentine's Day Gift Guide
We all need a little loving. Valentine's Day is the perfect occasion to celebrate with your loved one and show him/her how much you care. Here is our Valentine's Day gift guide for making your celebration all the more loving.
Going Out
Whether you're single or taken for Valentine's Day, you can still go out and celebrate.  If you're single, you can gather your girl friends or guy buddies to mingle at a bar or dance around in a club; there will be plenty of singles who are looking for a little extra loving that day. Time to put your best face forward – literally! Personal grooming and preparation will help to make you stand out from the crowd.
Date Night
As the ultimate date night of all dates, you must go all out! Make a statement with your outfit, whether it's sexy, cute, flirty, or sensual. Looking the part really helps to create an ambience that you'll want to remember. These are our favorites…
Stay In
Deciding to keep it intimate this year? Every detail down to the knickers is essential when it comes to celebrating an occasion. Even if you decide to keep it casual by staying home, you can always spice things up with a little intimate surprise.
Gifting
Gifting is perhaps the most stressful part of Valentine's Day, especially for guys! The typical gifts include a loving card, candy and chocolate covered strawberries, and of course, FLOWERS! Actually, these are the basics to give to your valentine. However, if you want to go the extra mile and make it extra special by giving something from your heart. Try making something yourself, whether it's homemade love heart shaped cookies or a scrapbook/bucket list for couples. The extra thought will definitely make any girl or guy appreciate your gift. If you're looking for more, we included our top gift for him and her.
Article written by Isabella Lam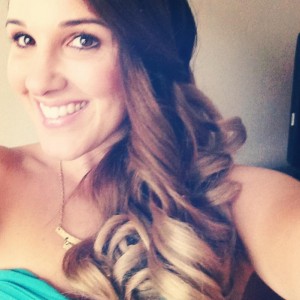 Julie Houta
Julie is a Parisian living in Boston. Graduated from Bentley University with a Masters in Marketing.