Unique Places To Go On Valentines Day For Bad-Ass People
I've said it 100 times and I'll say it again: Valentines Day is overrated. Yes, it can absolutely be an enjoyable holiday but the pressure it puts on people is a little absurd. With that in mind, coming up with places to go on Valentines Day can be a bit of a stress. Everyone considers dinner to be one of the best places to go on Valentines Day. While that's all good and well, I think the best places for Valentines Day are anti-cliché Valentines Day ideas. Here is my list of the best romantic places to go on Valentines Day that won't break the bank and are also in the comfort of your own home.
Valentines Day Places For The Best Anti-Valentines Day
The Aquarium
Honestly – aquariums are such fun date ideas. While that sounds dorky, it truly is one of the greatest places to go on Valentines Day. Channel your inner dork and spend time together watching stingrays float by. Not to mention, when you first enter an aquarium employees usually take a photo of you with a cheesy background. You can pick out your favorite stuffed animal sea otter once you hit up the gift shop. Seriously, I'm an advocate for the aquarium being a fun place to go on Valentines Day.
Watch Horror Movies
The best anti-Valentines Day idea is to watch scary movies on Valentines Day. This is a fun fresh breath of air that doesn't require watching drama or rom-coms. Switch it up with this unique Valentines Day idea. See if any movie theatres are showing old school scary movies. While movies can be a bit cliché of a Valentines Day idea, horror movies are the antithesis of Valentines Day.
Couples Massage
Alright, alright, alright; this may be a cliché one of the places to go on Valentines Day but it's oh so sweet. C'mon – there's no denying you could always use a massage. Check out Groupon for some great discounts on Valentines Day couples massages.
Salsa Dancing
I've said it many times before – salsa dancing is truly one of the best places to go on Valentines Day. This is a way to channel your inner salsa dancing emoji – you know you love her.
Comedy Show
A comedy show is one of the best places to go on Valentines Day as well as on any type of date. Who doesn't love to laugh? This is a great Valentines Day date idea that is unique and better than dinner and a movie.
Sex Shop
Why the hell not? This is a funny Valentines Day date idea. There is no way the two of you won't enjoy yourself. You'll definitely be surrounded by other couples who thought this was one of the best places to go on Valentines Day. Definitely will spice up your Valentines Day that's for sure.
Wine Tasting
Back to a cliché Valentines Day date idea but hey, it's as timeless as a couples massage. You can't hate a wine tasting on Valentines Day.
Prep yourself, the next two ideas for places to go on Valentines Day are legitimate trips. These are the most popular places to travel for Valentines Day in the U.S.
Charlestown, North Carolina
If you aren't already familiar with Charlestown, North Carolina, you are now. Charlestown is one of the most romantic cities in the United States. Don't believe me, just look it up. Charlestown is known for their beautiful colonial streets and haunted ghost tours. I'm not sure about you but this is an outstanding place to go on Valentines Day that is entirely out of the box.
Savannah, Georgia
Cobblestone streets and Southern charm? Please tell me that does not ring best place to go on Valentines Day? Savannah is known as one of the most jaw-dropping places for art, dance and classical music. Book yourself a canoe ride along the coastal creek and take in the cypress trees and cool wildlife. Grab yourself a dinner riverboat cruise or a boozy brunch. There are seriously romantic B&B's in Savannah that you could rent for the weekend.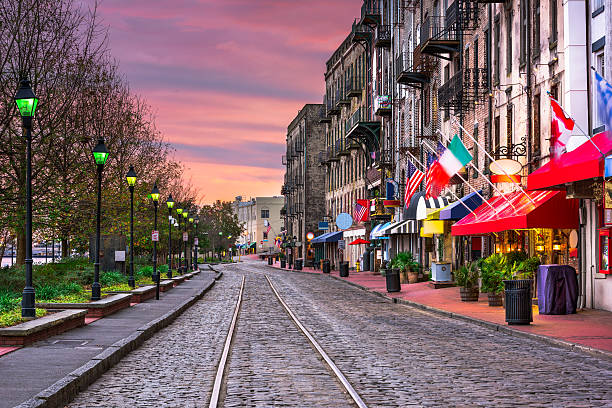 What are YOUR favorite unique places to go on Valentines Day?!
Featured Image Source: weheartit.com
leahsoboroff
Hi, I'm Leah, a Los Angelino living in Boston! I'm a grad from Northeastern University with a Bachelors from the College of Arts, Media and Design. I'm obsessed with going on adventures, photography, writing, being a Taurus and finding hidden gem restaurants, musicians and places to travel. I live for tacos and you can't keep me away from a cute farm stand. I also live for Instagram ... oops!