16 Trendy Autumn Street Style Outfits For 2018
With autumn right around the corner, it's time to start gearing up for the colder, breezier weather. As much as we don't want to summer to end, there's one part about autumn that's fun to look forward to…and that's autumn fashion! Check out these trendy street style outfits perfect for strutting down the streets of London this autumn.
1) Rocking The Hoodie, Example B
Another way to take your hoodie to the streets is by adding that second layer. This cosy grey wool coat really ties this neutral look together and completes the street style aesthetic.
copy this look:
2) The "It Took Me 5 Minutes To Get Ready" Look
Sometimes we just don't have the time (or energy) to get all dressed up for the day. Fool everyone with a simple hoodie, distressed jeans and a cool pair of sneaks. Let that hair run free and don't forget the shades. It will look like you meant to look like this…cool as a cucumber.
copy this look:
3) "My Boyfriend's Tee" Look
OK, so it's not actually your boyfriend's t-shirt. But who cares? An oversized tee looks hella fit with a pair of distressed jeans and open-toed heels. The perfect casual yet comfy street style outfit.
copy this look:
4) The Coffee Run Look
Boyfriend jeans and a sweater have never looked better together. And this outfit is totally comfy AF. Keep your hair in those loose waves from the night before and add a cute pair of loafers to pull the look together.
copy this look:
5) The Oversized Jumper Look
There's nothing more convenient in Autumn than throwing on a comfy and cosy oversized jumper and booties. There are so many ways to nail this look, but mustard yellow is the perfect fall color that's trending this year.
copy this look:
6) The Casual Leather Leggings Look
You might be thinking, "there's no way you can make leather leggings look casual"…but….you're wrong. Leather leggings are so comfy and always look fit AF with a pair of sneakers and a hoodie. To dress up your look, top it off with a floor length pea coat.
copy this look:
7) The Dressed Up, Dressed Down Look
Who says you can't pair a hoodie with a blazer? Hoodies aren't meant for just bumming around the house any more. Top your hoodie off with a blazer and a pair heels and you've got yourself the ultimate casual street style 'fit.
copy this look:
8) The Multi-Functional Every Day Look
Grabbing Coffee? Check. Going to class? Check. Got a lunch date? Check. As you can see, a simple t-shirt, cropped jeans, sneakers and a pea coat are the perfect combo for an outfit you can wear literally anywhere.
copy this look:
9) The Layered Look
An easy to throw on an outfit last minute is by pairing a fitted jumper with an oversized tee underneath. The looseness of the tee gives off that disheveled street style vibe while looking trendy at the same time.
copy this look:
10) You Didn't Think We Forgot About The Leather Jacket, Did ya?
One of the most essential Autumn staple pieces is the leather jacket. And if you don't want to look like a hardcore biker chick, you can easily pair your jacket with a flirty floral top underneath. This is the perfect "I know it's autumn, but I don't want Summer to go" look.
copy this look:
11) The Embellished Jumper Look
An embellished jumper is the perfect Autumn essential for when you need to look put together in a jiffy. You can pair this with a dress shirt underneath or alone with a pair of jeans or midi skirt for a more laid back vibe.
copy this look:
12) The Cuffed Jeans And Trainers Look
Jeans, a jumper, trainers and a full length pea coat. You've seen this outfit hundreds of times by now, but we're just proving this look never goes out of style.
copy this look:
13) Time To Bring Out The Beanie
Autumn is the perfect time to start wearing beanies again. This is especially nice if you're having a bad hair day. Yes, ball caps are fine too, but beanies are just so much cuter in Autumn.
copy this look:
14) The Striped Pants Look
If you haven't seen striped paints all over this year, you must be doing it wrong. Opt for a high-waisted striped skinny jeans with an oversized sweater for a laid back, but totally trendy street style outfit.
copy this look:
15) Did You Say "Date Night"?
Got a night out on the town with bae? Or maybe a new guy? A suede skirt mixed with a bell sleeve top is the perfect not too casual, but not too dressy look for a date. Top it off with booties and a clutch!
copy this look:
16) The Minimal Effort, Maximum Output Look
This is probably the easiest street style outfit to recreate on this look, but at the same time, it looks so trendy for barely trying. Boyfriend jeans with athletic sneakers is a thing, try it.
copy this look:
Which one of these street style outfits do you think you're going to try?! Let us know down below in the comments!
*This is a sponsored post. All opinions are my own.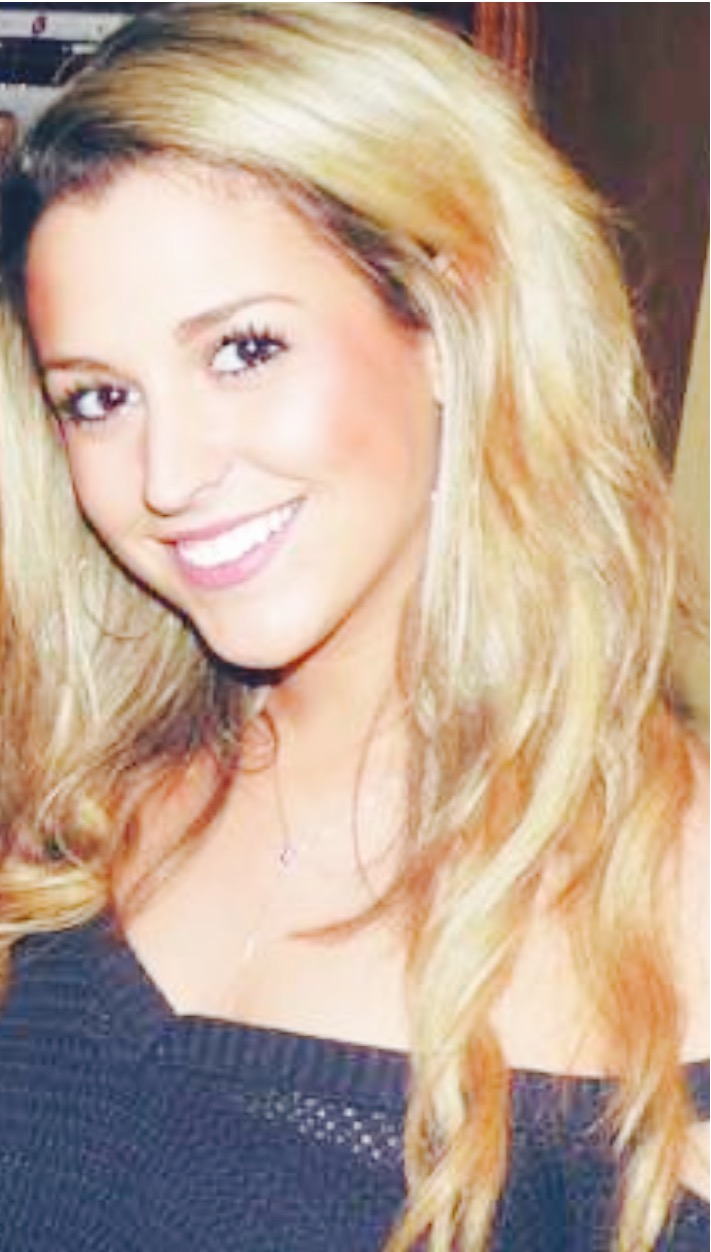 Erin Mahoney
Graduate of Emerson College '15 with B.S. in Multimedia Journalism. Originally from Haverhill, MA. Lover of dogs (and some cats), shoes, hot sauce and depleting my bank account.