The Serums For Oily Skin You're Missing Out On
I've always had oily skin. During college, I went through a phase where I was very much in denial over this – I happily wore the Yves Saint Laurent Touche Éclat foundation every day. Any single photo of me from this period may as well have been taken using flash. I called my look 'dewy'. Since then, I've invested a lot of time and energy into combating the sheen, and I'm happy to say that I think I'm finally starting to get it under control. The key I've found is a serum. It is light-weight, liquidy and is quickly absorbed by the skin, usually coming in a dropper bottle. They have a high concentration of a particular ingredient and are designed so that you can build your own skincare regime by mixing and matching different ones. You use it after cleansing but before moisturiser – most serums are water-based so won't work on top of a cream. Nowadays, the markets are inundated with serums (most of which are very expensive) – so much so that it can be quite hard to know where to begin. With this in mind, I've compiled a list of the best serums for oily skin, all at a very affordable price.
Niacinamide (or vitamin B3) is a holy grail of skincare. This serum is infused with zinc, and helps with hyperpigmentation, congestion, and reduces the production of sebum (which causes oily skin to be oily). It helps smooth skin too, as well as calms down blemishes! Don't use this at the same time as products containing vitamin C though, as they tend to counteract each other and can lead to irritated skin if used together.
While this is not something that targets oil production specifically, it works really well with the niacinamide. I use the two together, and it's helped reduce shine! It's great for any hyper-pigmentation and dark spots, too.
Although this is technically an oil and not a serum, I felt like it was important to add something that gives moisture to the skin. A lot of serums that control oil production can dry out the skin, so anything moisturising is an important part of your skincare regime! The skin not getting enough moisture can also cause oily skin, as the skin begins to overproduce it to help counteract the dryness. I use this every other day or whenever my skin is feeling particularly dry. As it's an oil rather than a cream, it'll absorb quicker too, and won't sit on the skin as a regular moisturiser does (a good one to keep in mind if your skin is super oily).
This one is great for blemish-prone oily skin. It's oil-free so you're not adding any more oil to your skin, as well as being hypo-allergenic, so it's great for sensitive skin, too. This is one of the serums for oily skin that helps fight acne.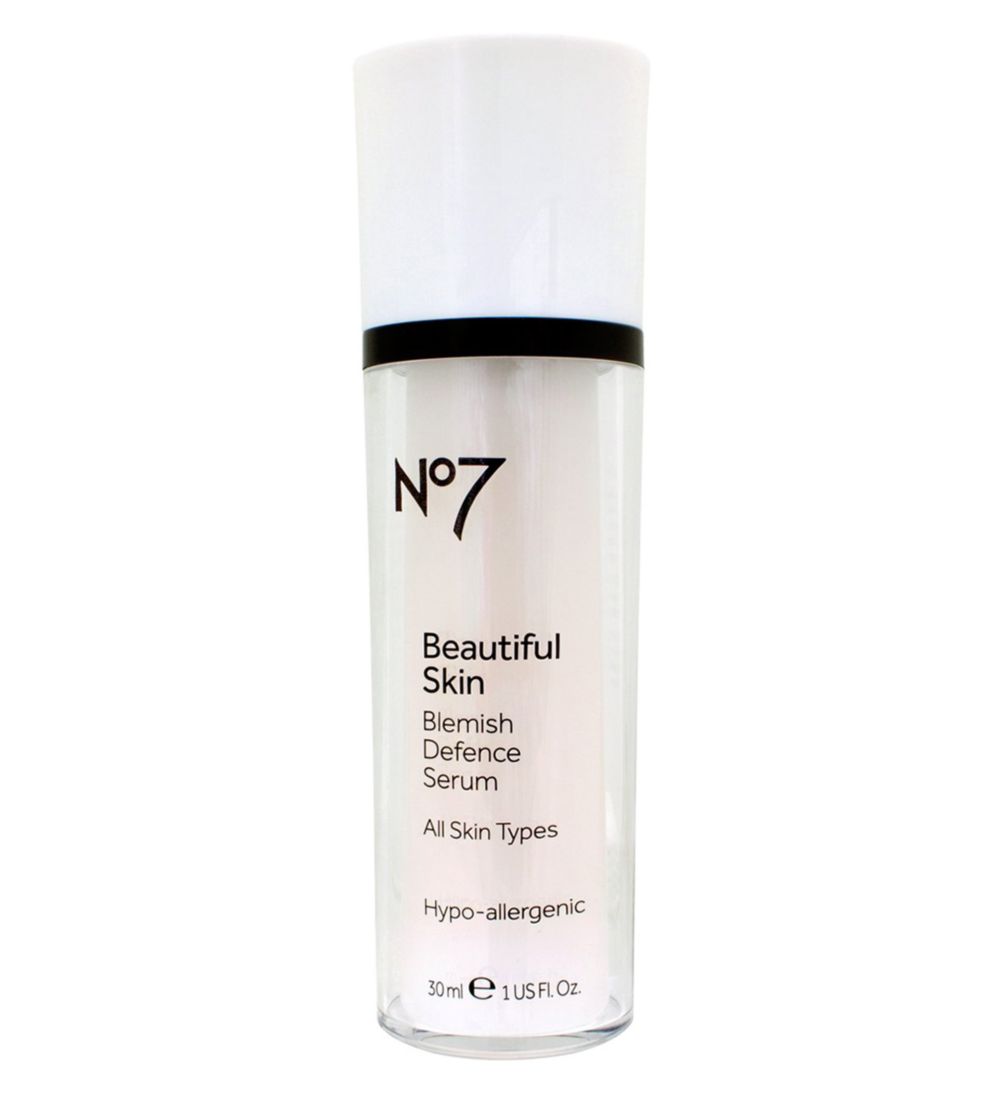 Another one for blemishes (both preventing and treating them) – this one is a mild exfoliant, too, so it'll really help clear out your pores, making it a great serum for oily skin!
I love this product – it's quite potent, so you can only use it a few times a week, but it makes your skin look incredibly glowy, as well as helping keep oily skin at bay! This brand has many different serums for oily skin to choose from.
This is Glossier's version of the niacinamide+zinc serum, and works similarly to The Ordinary one – you may find that your skin prefers one over the other though!
Its Skin is a Korean brand that is available through ASOS. This serum is unique in the sense that it's a hydrating oil for oily skin rather than a water-based serum, which isn't something you see very often. The B6 in it helps hydrate the skin, balancing to prevent blemishes and breakouts.
This is a good one for acne-prone oily skin, as it helps unclog your pores and balance out skin through its antimicrobial properties.
This is where the whole 'serum' thing becomes a bit blurry because this is called an 'emulsion'. In any case, it's mattifying, moisturising, fast-absorbing and soothing, so you can't really go wrong. This is definitely one of the serums for oily skin that works.
Which of these serums for oily skin are you going to try? Let us know in the comments below!
This is a sponsored post. All opinions are my own.
Featured Image Source: weheartit.com