The Best Sports Bras For Big Breasts
Exercising is hard. Exercising with big boobs is harder! Finding a sports bra that doesn't bunch, doesn't give you a uniboob, provides maximum support, and holds your girls in, is like finding a needle in a haystack! To all of the ladies with big breasts, who are missing their HIIT workouts because it hurts their boobs, I've got you (and your boobs) covered! Here are the best sports bras for working out with big breasts.
1. Lululemon Enlite Bra
This bra has been rated the overall best sports bra for women with big breasts! With this sports bra you get comfort, natural shape and movement management. And most importantly, no bounce! This sports bra will not squish and compress your larger breasts to fit, thanks to its separate cups. Be comfortable doing any activity, like running or yoga, without your breasts even coming to mind.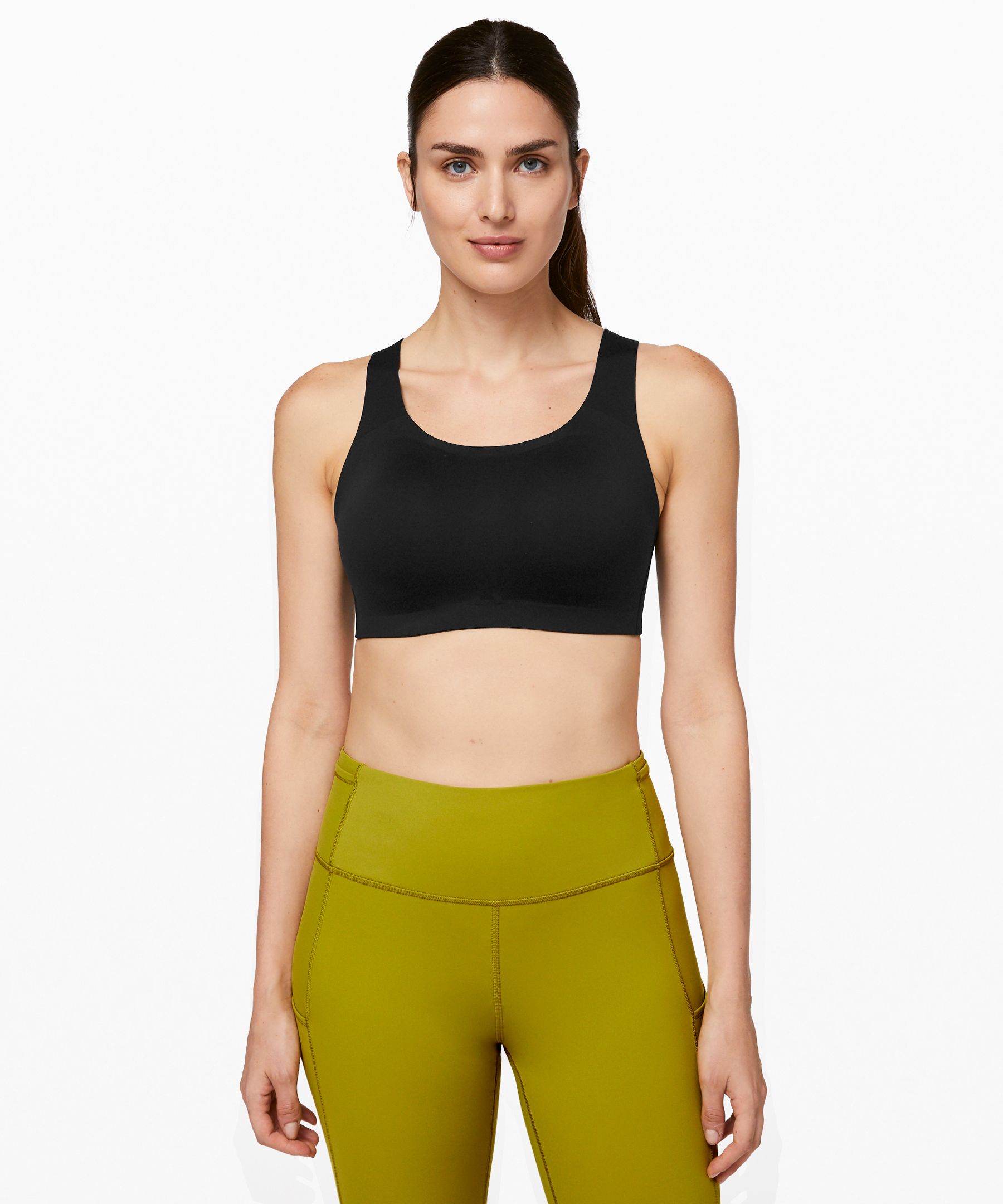 Get the product: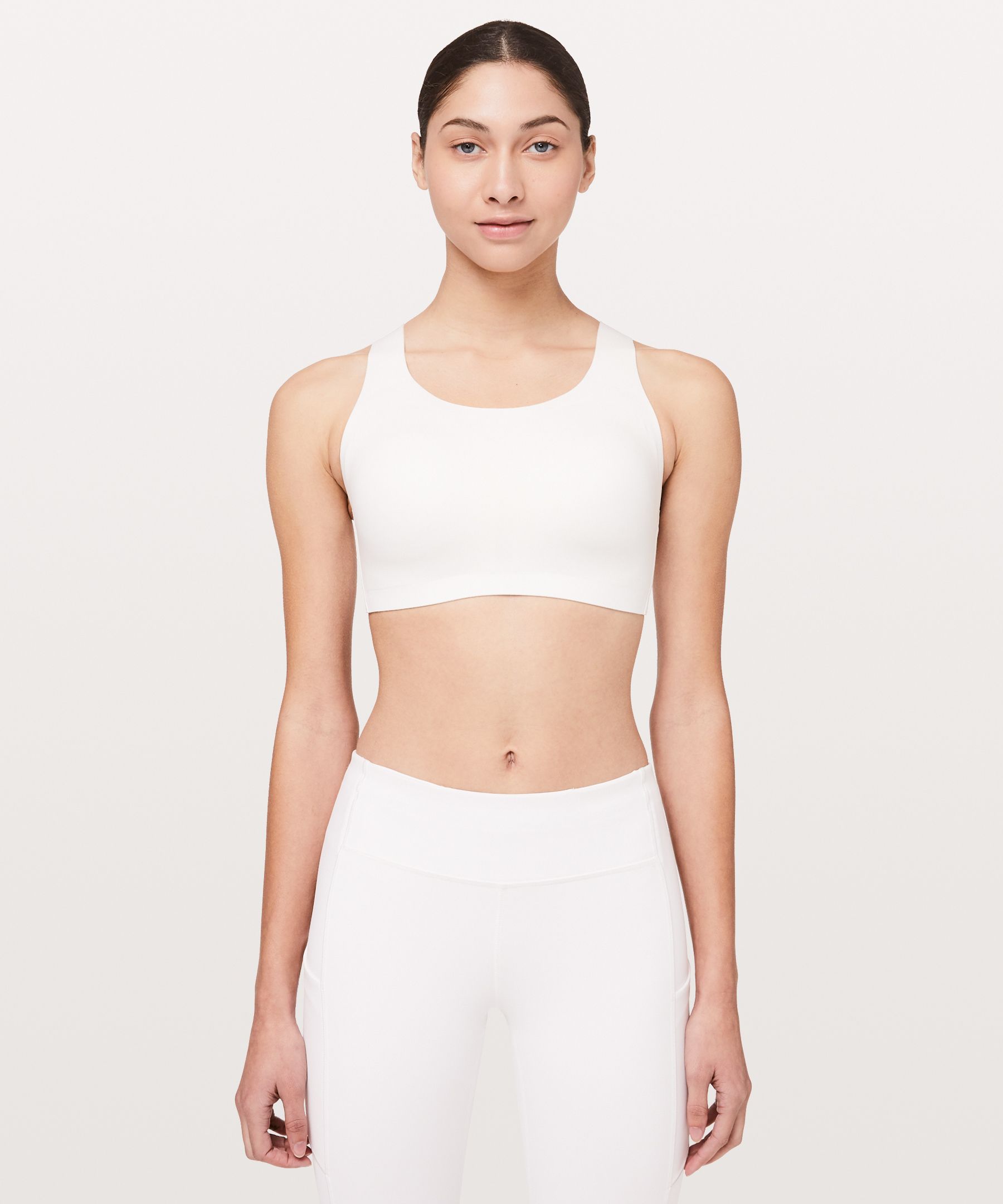 2. Sweaty Betty High Intensity Run Bra
This sports bra will become your best friend if you have big boobs and you're a runner! This sports bra is supportive with breathable mesh panels, and sweat wicking fabric. This bra fits cup sizes A through E, so it's perfect for small and big breasts. The cups are encapsulated, keeping your girls secure and snug throughout a lengthy run.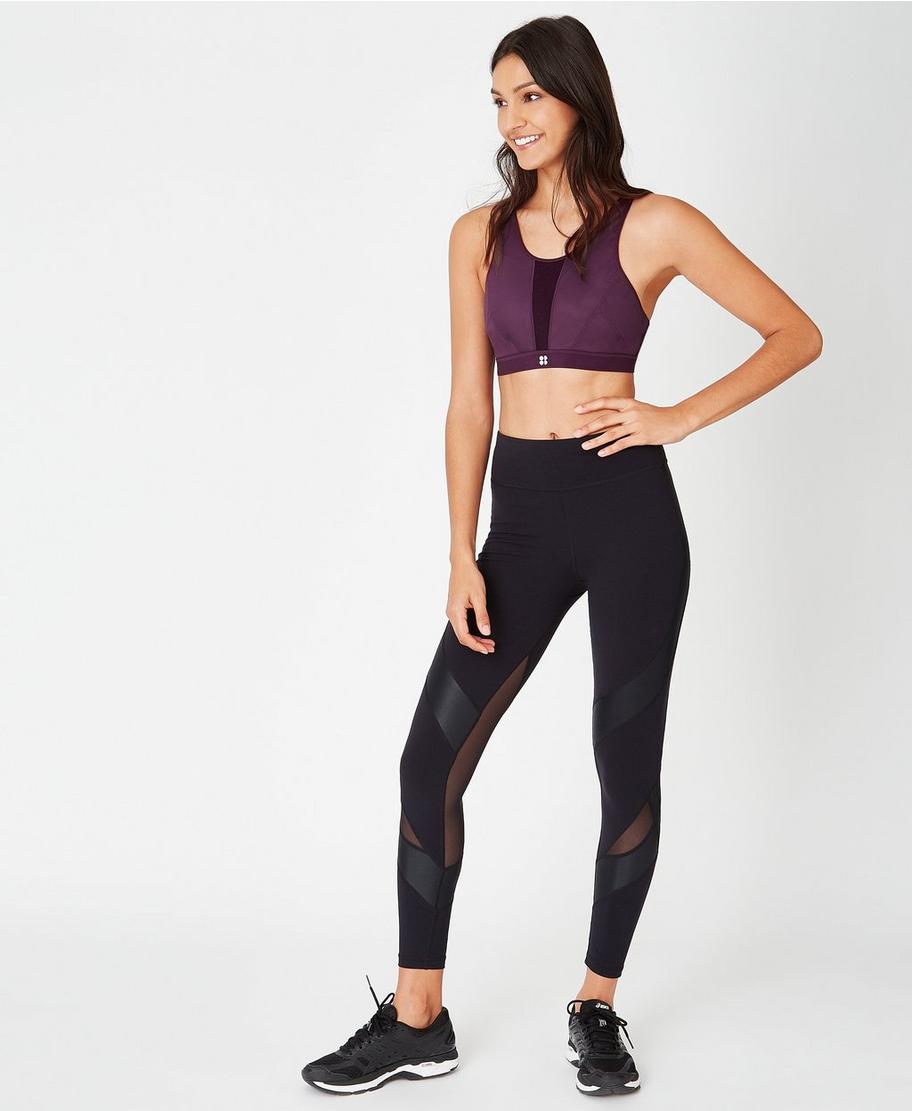 Get the product: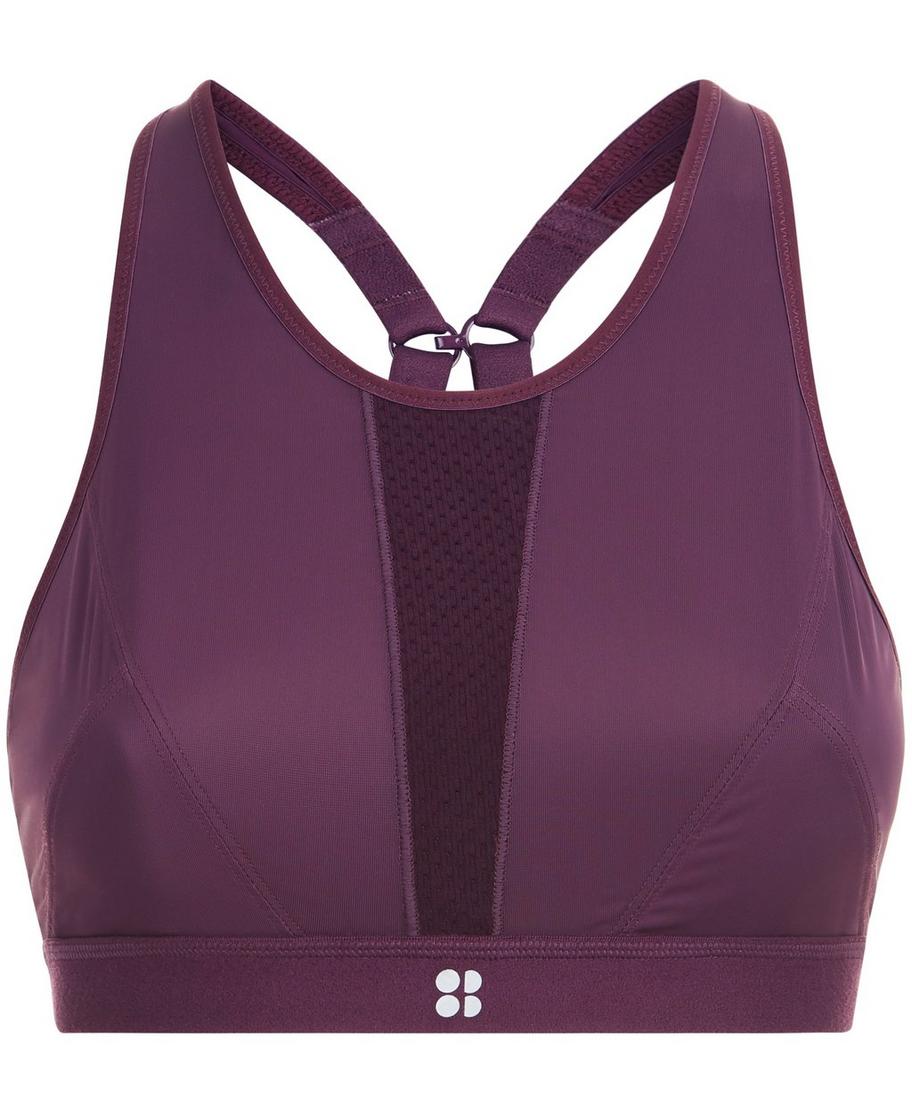 3. Panache Wired Sports Bra
Bigger breasted woman have sworn by this beauty. This wired sports bra goes all the way up to a J cup! Wowza! This sports bra is also amazing as it comes with adjustable straps – ensuring you get the support you need! You can even make this sports bra a cross-back. Reduce bounce and keep your chest movement minimal with this sports bra by Panache!
Get the product:
4. LNDR
Aero Logo-Intarsia Sports Bra
If you're a total yogie, you will love this sports bra! Yoga is low impact, but your girls still need support. This sports bra allows for full freedom of movement, is comfortable enough for all of your stretches, and provides amazing support. It can also double as a crop top, bonus!
Get the product:
5. Nike Pro Rival Sports Bra
This sports bra is an excellent racerback sports bra for bigger boobs! It's ultra-supportive and will keep you locked and loaded with zero bounce, no matter what high-impact move you're performing. This bra gives you the support of an underwire, but doesn't actually have any wires in it. This means no painful wires popping out at random and stabbing you during your gym sesh. Finally!
Thanks to the adjustable racerback and molded cups, you will have added comfort and support. The seamless band also means you'll have a sports bra that doesn't dig into you. It's made with Dri-Fit technology that wicks away sweat, keeping you dry and comfortable throughout your workout.
Get the product:
6. Naturally Close Front Fastening Bra
This bra is not only super cute, it is also super affordable and supportive! Triple threat right here. The soft, stretchy and supportive material of this sports bra will keep you feeling great through even the most high intensity and vigorous exercises, like burpees. Ugh, the dreaded burpees! Plus, the racer style straps look stylish AF. Kick ass your next HIIT workout in this comfortable, fashionable and supportive sports bra!
Get the product:
Let us know in the comments section below which of these sports bras you're going to try, to make sure your bigger breasts stay comfortable and supported throughout your workouts! Also, if you know of any other amazing sports bras for big boobs, let us know!
Featured Image Source: https://www.pinterest.com.au/pin/370843350547932540/