The Best Activewear For Runners
If you're a runner, you know how important activewear is. You want your running gear to be comfortable, practical yet fashionable. So whether you're a beginner or an experienced runner, here are some of the best activewear pieces for your runner's wardrobe!
1. Nike Zoom Pegasus Turbo
These runners are the best all-rounder running shoes of 2019! This shoes midsole is made from a mix of 2 Nike proprietary foams, making the shoes super bouncy, lightweight and durable. The shoes come in a variety of colours and look super trendy. Stay comfortable and stay speedy with the Nike Zoom Pegasus Turbo.
Get the product: 
2. Oiselle Magic Number Tights
When shopping for running tights, it's best to look for compression, comfort and visibility. These running tights are awesome as the reflective mesh panels on the ankles and pocket offer breathability and visibility, which you really want if you go for your runs in the early mornings and evenings. The light, soft and compressive material will hold everything in comfortably and these tights also have a comfy waistband with a roomy pocket in the back, for your iPod, phone and/or other essentials.
Get the product:
3. Lululemon Train Times Short
You know when you wear shorts out running and they ride up your entire run and you spend more time pulling down your shorts rather than actually running? Well, no more of that in these bad boys! These shorts are amazing as they will stay put and comfortable throughout your run. Power through your run in these high-waisted shorts with breathable mesh fabric panels.
Get the product:
4. Nike Zonal AeroShield
This flattering, comfortable jacket is extra-lightweight and waterproof yet super breathable. It will shield you from the heaviest winds and rain, to help keep you dry in the wet weather and warm on your chilly morning runs. My favourite feature is the vertical back vent which allows excess body heat to escape. I know this jacket is pricey, however, you don't always have to wear it running. This jacket is really an investment, as you'll be wearing it all year round, running or not.
Get the product:
5. Lululemon Swiftly Tech Racerback
This anti-stink racerback tank top is amazing for your sweaty summer runs! It will keep you fresh, wicking away your sweat, whilst inhibiting the growth of odour-causing bacteria on the top. This Lululemon tank also comes in a variety of colours, my favourite colour is Breezy/Breezy.
Get the product: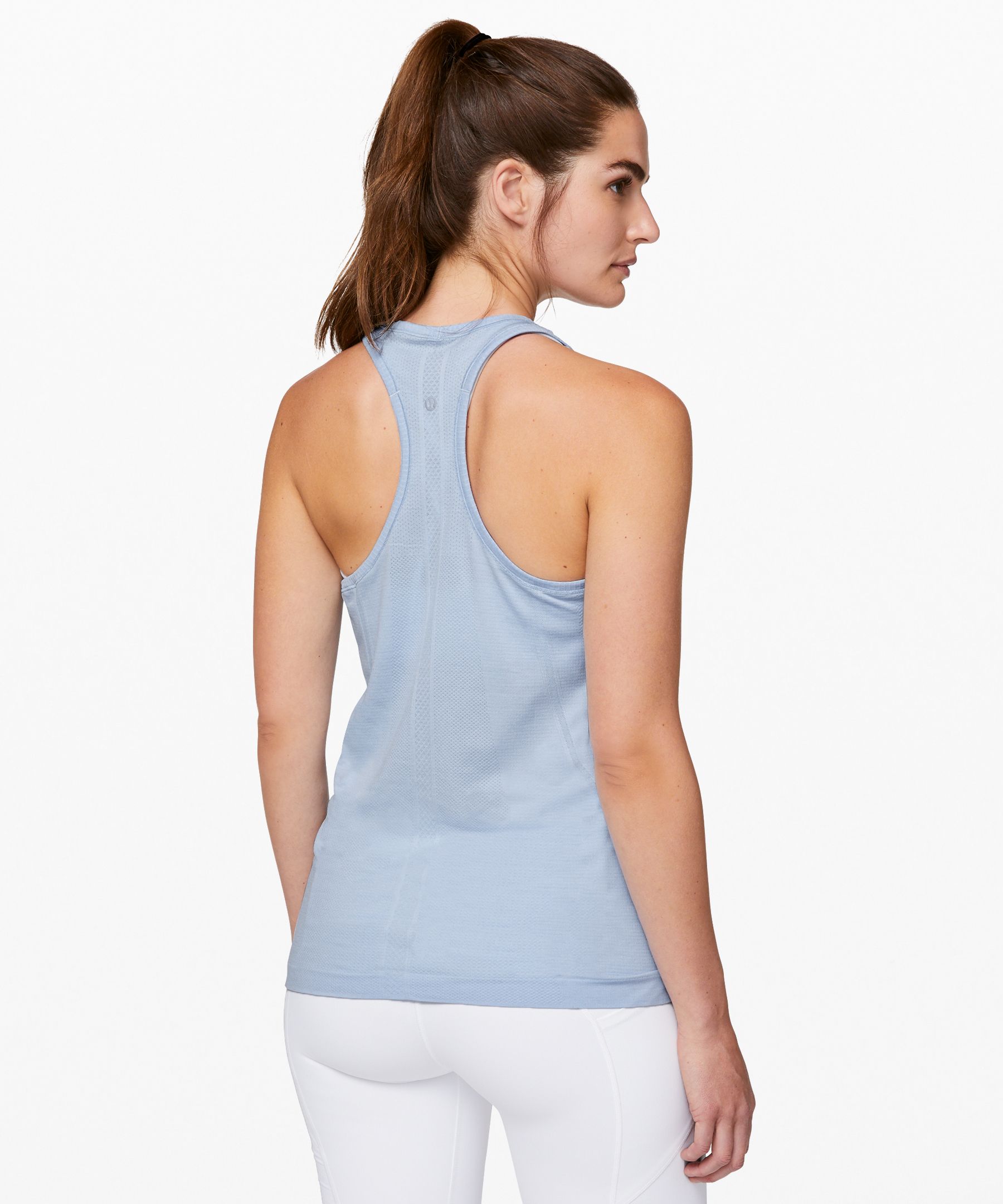 See Also
6. Tifosi Jet Sunglasses
A lot of people resist wearing sunglasses whilst they run because they think they'll bounce around, fall from their face and annoy them. However, you won't experience any of that with these Tifosi shades. They're super lightweight, fit snug, and they don't move around at all. They're perfect for sunny summer runs, and also winter runs when the sun is reflecting off the snowy streets.
Get the product:
7. Nike Impact Women's High-Support Sports Bra
This compressive Nike sports bra is so supportive and will hold your girls in throughout your entire run. Whether you're a B cup or a D cup, this bra will keep you supported and comfortable. Its sweat-wicking fabric will also help keep you dry and fresh during your runs. This sports bra is also great for any other workouts you like to do such as yoga, callisthenics, HIIT workouts, strength training, pilates, etc.
Get the product:
Let us know in the comments section below what activewear pieces are your favourite to wear on your runs? Comment which of these activewear pieces you're going to add to your wardrobe also!