10 Outfits You Can Add A Neckerchief Scarf To
As 2017 was the big year of chokers, we knew 2018 really had to pull something out of the bag with a stylish accessory… and oh boy it sure did with the neckerchief scarf. We love being able to up any fashion-game by adding a choker, but now the hype has seemed to die down, the new trend of neckerchiefs has taken it's place. The neckerchief scarf is being worn by our favourite celebs which only means we have to wear them too, right? Here are 10 outfits we can pair these trendy neckerchiefs with!
1 – The Stripes
We all love some good stripes, and at the moment as summer is beginning to make an appearance, it is more popular than ever. Of course like any seasonal trend, everyone seems to be wearing something somewhat similar, and a neckerchief scarf is a great way to make your stripy outfit even more stylish.
Get the Look:
2 – The Off-shoulder & Neckerchief Monochrome
As the warmer days are coming around more frequent, we begin seeing the rise in off shoulder tops. We all love a bit of monochrome – it looks super cute and trendy, yes, but adding a neckerchief amps up our fashion game even more.
Get the Look:
3 – The Drop Back Neckerchief
We can always rely on those super cool and chic Instagrammer's to bring an innovative way to wear, well, pretty much anything. We've all seen the neckerchiefs worn and tied to the front or side, but have you ever seen one tied and drooped down the back? This is a cool way to wear it so the front looks like a standard choker and the back adds some wow to any outfit.
Get the Look:
4 – Animal Print
Something that seems to be dominating every fashion guru's Insta feed, high-end catwalks and our favourite fashion bloggers pages is animal print. Predominately leopard print, however, we have began to see a rise in zebra print… and we love it! We love pairing an animal print with anything to give us that extra sass, but an outfit zebra print looks great with is a white top and dungaree's!
5 – Those Fancier Occasions
Neckerchiefs give us serious trendy and lavish vibes! If it's going for a walk in the park to a special event, neckerchiefs look great with every outfit. If you are struggling to find ways to jazz up your fancy attire, simply add a statement neckerchief to vamp up your head-turning outfit…
Get the Look: 
6 – Day Dress Neckerchief Vibes
Nothing says effortless chic than a loose-slip day dress and a denim jacket, right? As the weather gets hotter we loose energy to put outfits together, because frankly, the less items the better because who wants to be sweating like a b*tch during summer? Not me. A great go to outfit for these hotter days is a simple day dress and denim jacket paired with a neckerchief scarf. We are obsessed with this look!
Get the Look:
7 – Nudes, Nudes, Nudes
There is two types of people when it comes to fashion – the colour fanatics and the neutral-ista's. Nobody can ever have too many nudes, right? For those who prefer to stick to neutrals and nudes, this one is for you. Matching a nude neckerchief with our effortlessly chic neutral outfit gives us serious stylish vibes.
Get the Look: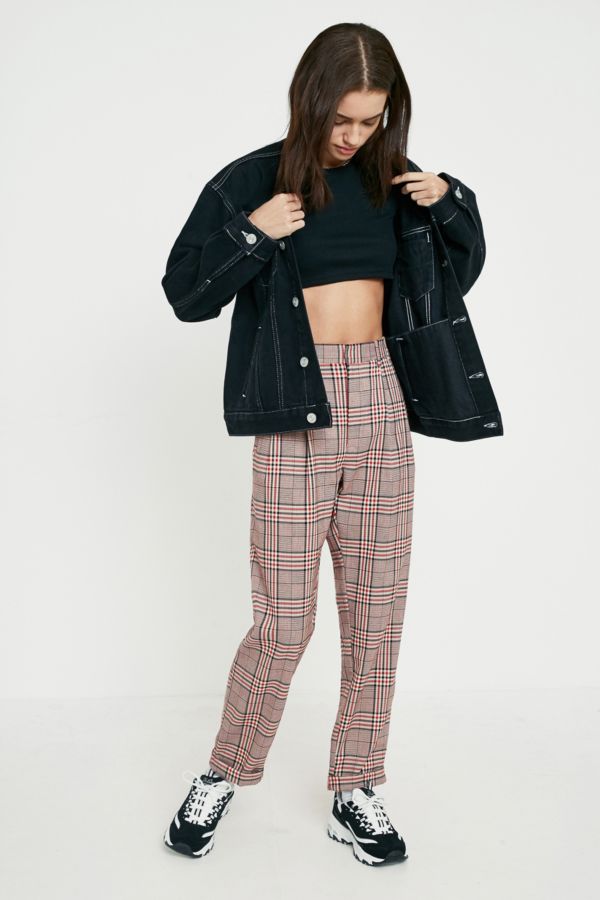 8 – Injecting Some Colour!
All black outfits are great for looking super stylish, chic and prestige. There is no denying that black is our 'safe' colour when it comes to outfits, and we begin relying on it a little too much. A great way to inject some colour into our lives (and wardrobe) is by bright coloured neckerchiefs. Don't worry, we can keep our all black closet, but simply change up the look with different coloured neckerchiefs! Voila!
Get the Look:
9 – Cowboy Vibes!!
Bringing neckerchief's back to its roots – farmer/cowboy vibes! Nothing tops of a high-waist jean, white shirt and leather belt other than a staple red neckerchief!
Get the Look:
10 – The All Denim Alumni
We all love a good bit of denim, we wear it whatever way we can – jackets, skirts, shorts… and now neckerchiefs. Pairing our denim neckerchief with a cute denim day dress is giving us serious summer vibes right now!!
Get the Look:
So, get your hands on a neckerchief scarf! They're everywhere and super trendy right now! Show us how you wear yours!
*This is a sponsored post. All opinions are my own.
Featured Image Source: www. Pinterest.com