15 Of Our Favourite High Waisted Bikini Bottoms
Summer may seem like a long way away, but slowly it will be here. Some of us are working on our summer bodies by hitting the gym and modifying our diets to eat healthier. So what better way to treat yourself then checking out the bikini's that you could rock your newly worked out beach bums in? Here are some of our favourite high waisted bikini bottoms that you should check out!
Yellow is perfect for the summer; these bikini bottoms have a gold embellishment on the hips to enhance your curves!

This piece and it's matching counterpart are hot! OhPolly is definitely one to watch for their bikini's

Orange is another beautiful colour that screams summer, these orange bikini bottoms add a warm glow to the skin. Setting off your summer look.

This red high waisted thong bikini bottom has a matching top which would look perfect with a body chain.
The white rim in this bikini bottom highlights this swimwear and makes it pop, it is a great piece when worn as a combination.
These bottoms have a matching top and would look great worn on a beach during the summer.
These bikini bottoms stand out, if you want to stand out this summer these bottoms are for you!
Although they're sort of plain, these high waisted bikini bottoms are paired with a frilly bikini top and would look great decorated with a body chain.

You cannot go wrong with any dashiki print for the summer, the colours compliment sun-kissed skin and they look gorgeous with body-chains.
The straps on this bikini compliment the curves, which is why they are loved.
These cute bottoms are perfect for the summer and would look fantastic complimented with a colourful kimono.

These bikini bottoms scream statement, they are bold and bright and perfect for a beach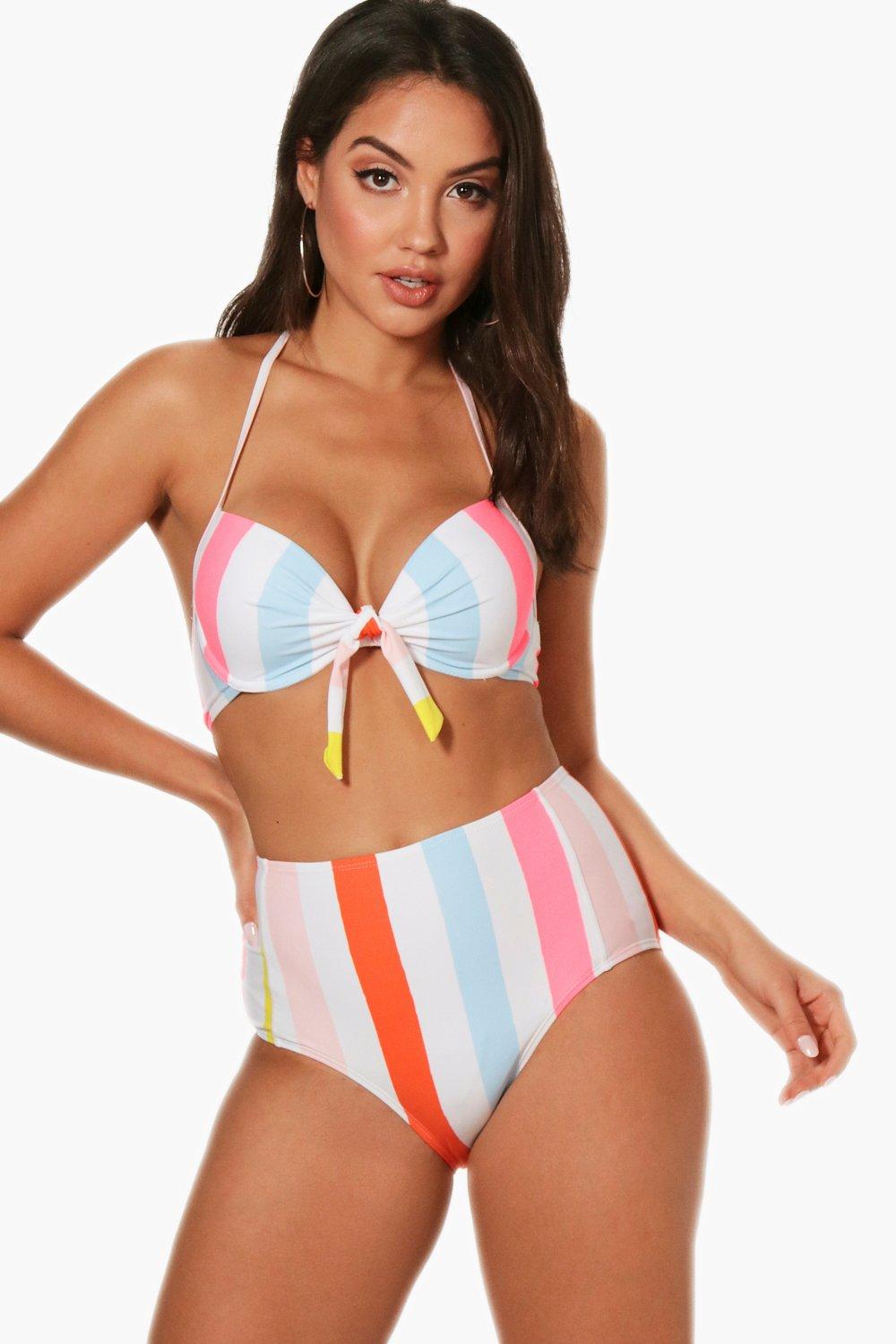 These bottoms have a matching bikini top, the style compliments the waistline and the combined set would look superb with a monokini.

It never hurts to add some camouflage into the mix! Wear this cute suit to the pool or beach, you'll be complimented left and right!

These bottoms are perfect for the summer, the gold will shimmer under the sunshine and look drop dead gorgeous on a beach.
Are you ready to invest in some high waisted bikini bottoms? Let us know in the comment section below!
*This is a sponsored post. All opinions are my own.
Featured Image Source: www. Pinterest.com