12 Cheap Weekender Bags You Need In Your Life
The best thing about spring and summer is the fact that you're more likely to take a weekend away somewhere – be that a European getaway or heading somewhere more local for a change of scenery. For that, you'll need a good, small bag: there's no point lugging a hefty suitcase around! Small suitcases, though, tend to end up lying around in a cupboard somewhere. This is where the weekender bag comes in: they're easy to carry and store away, and double as gym bags when you don't need them for travelling! Some of the ones we've compiled here can be used as tote bags, too. They're handy to have lying around your university accommodation, too, for those sporadic weekends home you may want to take! Check out these cheap weekender bags!
You can't go wrong with this classic design.
Although not necessarily the cheapest option available, this one will definitely last you a long time.
This classy, cheap weekender bag can easily function as a uni bag, too.
This weekender bag has a really modern, minimalist, square design at an affordable price:
This nylon weekender bag from MANGO will definitely fit all of your belongings:
For something a little different, try this H&M weekender bag with numbered straps:
This red weekender bag is great for summer.
Leather weekender bags can be expensive – luckily, ASOS does a cheap faux leather one!
Tap into the sportswear trend with this NICCE bag.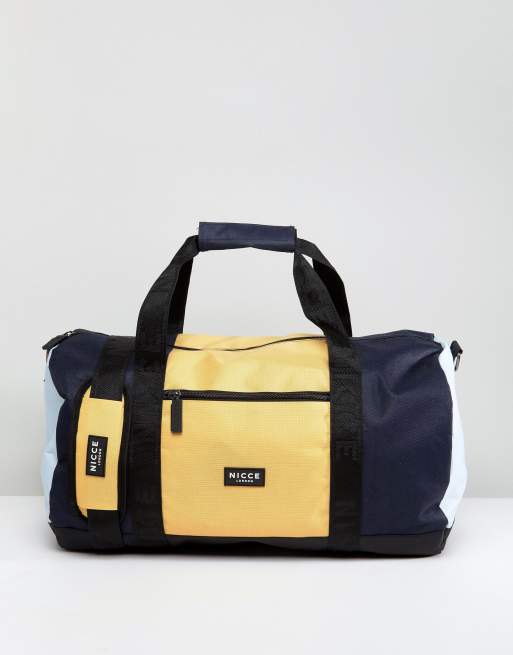 This H&M weekender bag comes in a classic, warm cognac colour and is very affordable.
You could easily take this weekend bag to lectures, too! This is a classic choice to travel anywhere for cheap weekender bags.
Part of ASOS' new range, you can't go wrong with this option for cheap weekender bags (this'd be great for the gym, too).
Which of these cheap weekender bags do you want to try? Let us know in the comments below!
This is a sponsored post. All opinions are my own.
Featured Image Source: weheartit.com