20 Best Gifts For Secret Santa That She'll Love
The festive season is (almost) upon us, and that means only one thing: it's time to hit Oxford Street.  As a bit of a shopping connoisseur myself (translation: bordering shopaholic), this has to be the most exciting time of year (oh ASOS, how I love thee). Unfortunately, all those Topshop sprees and Paperchase hauls come with a price, and while I maintain that I needed those unicorn slippers (a pressie to me, from me), cutting down costs wouldn't hurt. So, I've gone on the hunt for the best gifts for secret santa that she'll love for £15 or less, ensuring that your bestie/girlfriend/unspecified relative can have a very merry Christmas indeed. Happy shopping!
A Disney-lover's dream, this Chip mug is beyond cute. Bag 'em quick before they all go!
Your friend will love you for this: simply stir these chocolatey sticks into hot milk and a scrummy winter warmer is born. Flavours include sea salt caramel, mini marshmallow and chocolate fudge. On second thought, maybe keep this one for yourself…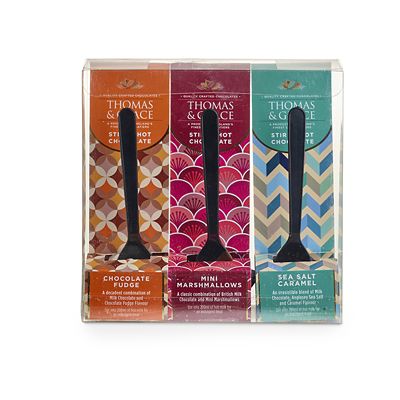 Who's the queen of the castle? Well, your Secret Santa apparently. They better start practising their royal wave… because this one of the best gifts for secret Santa out there!
Tea breaks just got an upgrade with this adorable little mug, which comes complete with a nifty cookie pouch. Better put the kettle on.
May your friend's avocados never be squished again. This clever device will protect their sacred toast topper from harm.
Is this the cutest tea diffuser you've ever seen, or is this the cutest tea diffuser you've ever seen? Buy them here, and make sure to bag one for yourself while you're at it.
Who said colouring was only for kids? This beautiful book is chock-a-block with intricate stencils just waiting to be filled in.
Manicures and pedicures don't come better (or cheaper) than this! Enclosed in an adorable pink case, this kit is yet another reason to love the Body Shop (as if I needed one).
Pink and proud, this vibrant little box holds a Candy Mountain bar and Think Pink bath bomb. Barbie would be proud.
Keep it personal with this adorable pocket book. Simply fill in the blanks, answering why you love your Secret Santa, and you've won the prize for one of the best gifts for secret Santa ever (disclaimer: hugs and tears may occur).
Everywhere's a party with this cutesy map-of-the-world hip-flask. Perfect for touching up on your geography whilst having a damn good time. Who said partying wasn't educational?
Not your average cocktail recipe book: this hilarious stocking-stuffer gives all the classics a literary twist. Expect such names as 'Bridget Jones' Daiquiri' and 'The Pitcher of Dorian Grey Goose'. Oscar Wilde would be proud.
That friend who is always making lists? You've just found their favourite pressie of the year. With a huge selection of topics to fill out, this little journal will keep your Secret Santa occupied for hours on end.
It's a truth universally acknowledged that Christmas is not complete without a glass (or three) of mulled wine (or something to that effect). This set comes with two glasses, so make sure to remind your Secret Santa that sharing is caring.
Struggling to find a quirky pressie for your flat white-drinking, topshop-wearing, techno-loving friend? Look no further than this hilarious Ladybird Book of the Hipster. Be warned: a sense of humour on the receiver's part is essential.
In true unicorn style, this mug is a magical phenomenon. Pour in boiling water and watch as the monotone design transforms into a rainbow-hued stunner.
If you've ever indulged in one of the Hummingbird Bakery's cakes before, you'll agree with me in saying they're heaven in a paper case. Buy your friend this baking bible, and could be tucking into their delicious treats very soon…
What's the only food better than a pizza? Why, a chocolate pizza of course! Chocoholics will love-love-love this scrummy goodie – if you can resist scoffing it yourself first that is.
Useful and ad-aww-able, is there anything this panda travel mug can't do? (Don't answer that)
Every night is drinks night with these deliciously scented candles. With fragrances that include G+T and prosecco, these bad boys put my old Lavender Yankee Jar to shame.
What are some of your best gifts for secret santa? Leave us a comment in the section below!
Featured Image Source: www. Pinterest.com
Sophia Miller
A brunch fanatic with a tendency to spend all my money on clothes. Follow me on Twitter (@SophiaMiller_) and Instagram (@sophialmiller)