16 Beauty Gifts Any Girl Would Love To Get
It is almost Christmas time which means one thing: gift giving! Now Christmas isn't all about receiving the latest gadgets and the new season designer shoes, but spending time with loved ones.However, making the festive season special for your loved ones may include giving presents and this list compiles the top 20 beauty gifts any girl would love!
Any girly girly loves getting into the bath and pampering herself. Whether its with bubble bath or bath salts, there is no better way to relax after a long hard day then with one of their favourite beauty gifts. This set comes with seven different items: Hand Cream, Body Wash, Body Lotion, Body Polish, Body Butter, Bubble Bath and Bath Milk Powder.
Know someone who loves her nude lipsticks? Then these Huda Beauty Liquid lipsticks would make the perfect gift! It includes 4 mini versions of the standard liquid lipsticks. Rumored to have one of the best formulas, this is one of the best beauty gifts to give to a liquid lipstick lover!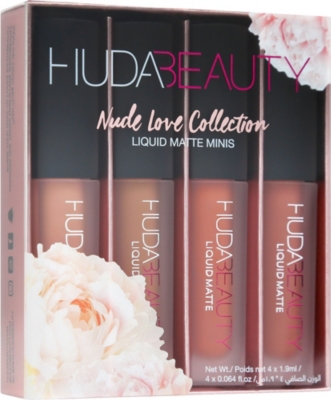 This brush set is perfect for those make up junkies who love their make up brushes. It includes 12 brushes and a clutch bag to store the brushes in, or to use separately.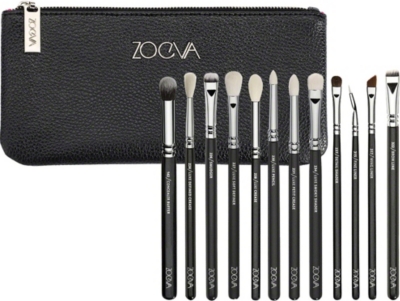 Jo Malone has the reputation of being a luxury fragrance brand, with divine smelling perfumes and iconic candles. This five piece collection includes their most iconic perfumes all in miniature form, perfect to pop in your handbag and travel with.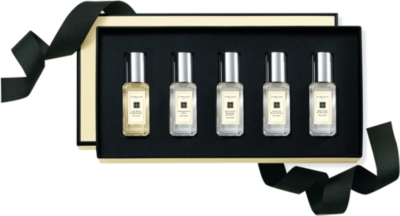 Know someone who is obsessed with Disney? Then this gift is perfect for them! It includes a Body Wash, Body Lotion, Hand Cream, and Soap all flavored with rose. It comes in a dome container, perfect to reuse.
Have a friend who is obsessed with glowing? This illuminate set is for them! It includes: Liquid Chrome Highlighter Drops, Pigmented Shimmering Liquid Highlighter and Illuminating Strobe Cream. If you want to glow to the gods, then this is the set for you.
If you have a friend or family member who loves using beauty blenders to apply their foundation, then this set is perfect for them. It comes with two pink beauty blender sponges and the cleanser to clean the sponges with! One of the best beauty gifts for her!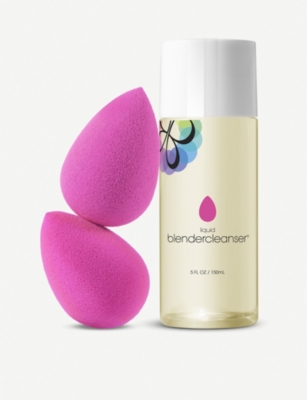 Although not beauty based, candles are the perfect addition to a relaxing bubble bath! This Yankee Candle six mini set would be amazing for your friends and family to light on those cold winter nights. The six Christmas fragrances include: Macaron Treats, Christmas Memories, Christmas Cookies, Christmas Garland, Snow in Love and Berry Trifle.
If you are a beauty lover then you will have seen these liquid highlighters all over the cosmetic community. This vault comes with seven different shades of highlighters, perfect for any occasion. You can wear them for a glowy base layer or as a highlighter on top of your base make-up.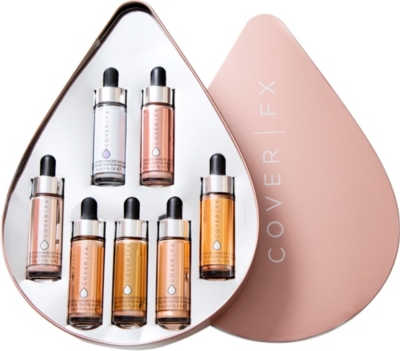 Minis are the perfect gift, sort of like a sample; if you like the product then you can go ahead and buy it full sized. Or, if you travel often and need miniatures to fit in your luggage; this gift will be perfect. It includes a Shampoo, Conditioner, two Bath and Shower Gels and Body Lotion.
Every girl who is beauty obsessed will no doubt love this set, it features four miniatures of their cult products. This would be perfect for girls who haven't tried this brad before, or for those who love Dermalogica already. The set includes: Special Cleansing Gel, Daily Microfoliant, Skin Smoothing Cream and Multivitamin Power Firm.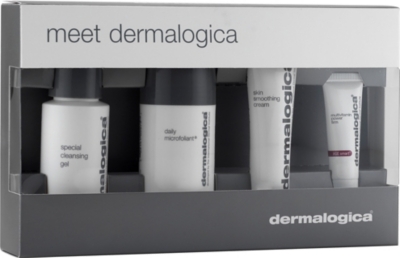 If a beauty addict opened this on Christmas Day then they would be in for a shock, as the Naked 4Some Vault contains all four of Urban Decay's cult eye shadow palettes. Included in the vault is Naked, Naked2, Naked3 and Naked Heat. These are the best beauty gifts for the eye shadow fanatic!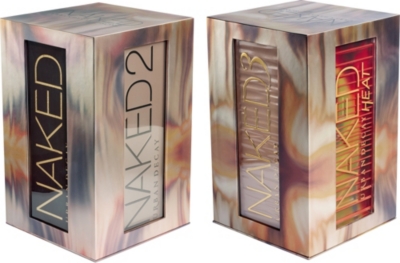 This would be the perfect gift for any face mask lover! This set lets you know exactly what ingredients are in the face mask, so you aren't putting any harsh chemicals onto your skin. It comes with enough Coconut Oil, Cacao Powder and Maca Powder to make four masks.
Cereal flavored lip balms? Yes please! This set of  5 balms include the cereal flavours: Coco Pops, Frosted Flakes, Rice Krispies, Froot Loops and Corn Flakes.
This beauty tool is on the must have list of any self confessed skin care addict! The three piece set comes with: Day Cleaner Cream, Night Cleanser and Branded Application. Perfect to scrub away the sins from any Christmas party.
This set includes four of Kiehl's cult favorites in miniature form: Creme De Corps, Ultimate Strength Hand Salve, Ultra Facial Cleanser and Ultra Facial Moisturiser.
These cute miniature soaps feature in the shape of Christmas trees, hearts and stars. The scents include Frosted Berry, Vanilla Chai and Frosted Plum.
This is perfect for a make-up junkie, three eye shadow palettes in a cute storage box! It includes Cocoa Blend, Caramel Melange and Blanc Fusion each with 10 shades.
Perfect for getting ready for Christmas parties, the set includes Cliniques High Impact Mascara, Quickliner Eyeliner, Chubby Stick Highlighter and Chubby Stick Intense Lip Colour.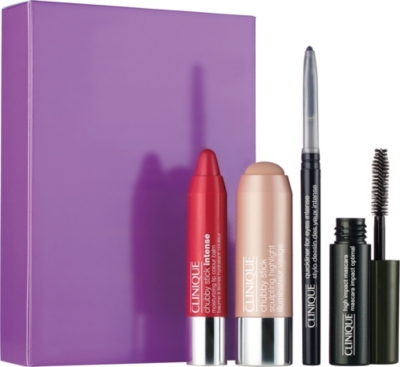 The 100% vegan face mask sample set includes the brands top selling masks: Himalayan Charcoal Purifying Glow Mask, British Rose French Plumping Mask and Japanese Matcha Tea Polluting Clearing Mask. This gift would be perfect to detox after one to many drinks at Christmas parties.

What are some of your favourite beauty gifts for the holidays? Leave us a comment in the section below!
Featured Image Source: www.pinterest.com
Alexandra Perry
21 year old aspiring PR girl who loves to shop, gossip and write.