15 Trendy Pool Floats You Need This Summer
Cute and trendy pool floats seem to be all the rage these days. There are a ton of different ones to choose from and they make for great summer Instagram photos. If you haven't jumped on the trendy pool floats train yet, head on over to Amazon to find yourself some cute pool floats for fair prices!
This is just one of the many unicorn floats available to choose from. A cute picture of you sitting on this float in the middle of your pool on a beautiful summer day is sure to be an Insta-success.
If unicorns aren't your thing, try a flamingo float. They are just as cute and trendy as the unicorns and will be just as much of an Insta-success.
This is just one of the many food-related pool floats available. A picture of you laying down on a giant watermelon slice in the middle of your pool is just about as summery as it gets.
This is another popular pool float that has been taking over social media. In fact, YouTuber Shane Dawson has one of these for his pool, as well. I mean, who can blame him? What's not to love about floating on a giant duck with sunglasses on?
This is another one of the many food-related floats that is also so summer. Laying on a giant popsicle pool float eating a popsicle sounds like a great way to spend a hot summer day to me.
This trendy float is sure to brighten up your pool. Your Instagram feed will love a picture of you laying on that float with some cute sunglasses on.
Much like unicorns, everyone seems to be obsessed with mermaids. Now, you can transform into one with this mermaid tail float. A picture lounging in this float is sure to make you the envy of all your friends.
Who doesn't love donuts? Now, not only can you eat them, but you can also float in them in your pool. Amazon has a giant donut tube available that every millennial needs. Just think about it – a picture in your donut float sipping on some Dunkin Donuts – iconic.
Dog Raft
It seems that everyone and their mother has a dog and each of them are rightfully obsessed with their pup. Now, even if your dog isn't much of a water dog, you can still lounge in the pool with him or her. Amazon offers pool floats for your dogs in various sizes to accommodate all dogs. I can see it now – an Instagram photo of you sitting on one of your trendy pool floats with your fur baby by your side – it doesn't get much better than that.
Beer Pong Float
This float is a must-have at your next pool party. Now instead of getting hot and sweaty playing beer pong on the deck, you can stay nice and cool while playing in the pool.
American Flag Pool Float
With the fourth of July just around the corner, this float would make the perfect accessory for your party. A photo of you laying on the flag float sipping on a patriotic drink is sure to be a hit on Instagram.
See Also
Taco Float
Tacos are much like donuts – everyone likes them. Now, not only can you enjoy tacos in a restaurant, but you can also enjoy them in your pool. One picture on this float and everyone is sure to be asking you where you got it.
Pretzel Float
Yes, there is yet another food-related float option. While pretzels might not be as talked about as tacos or donuts, it still makes for a super trendy pool float, as well as an amazing Instagram picture.
Pizza Float
With all the other food-related float options, you knew this one had to be a thing, as well. Much like donuts and tacos, everyone loves pizza. Now you can spend your summer days lounging in the pool on a giant slice of pizza – sounds pretty great to me.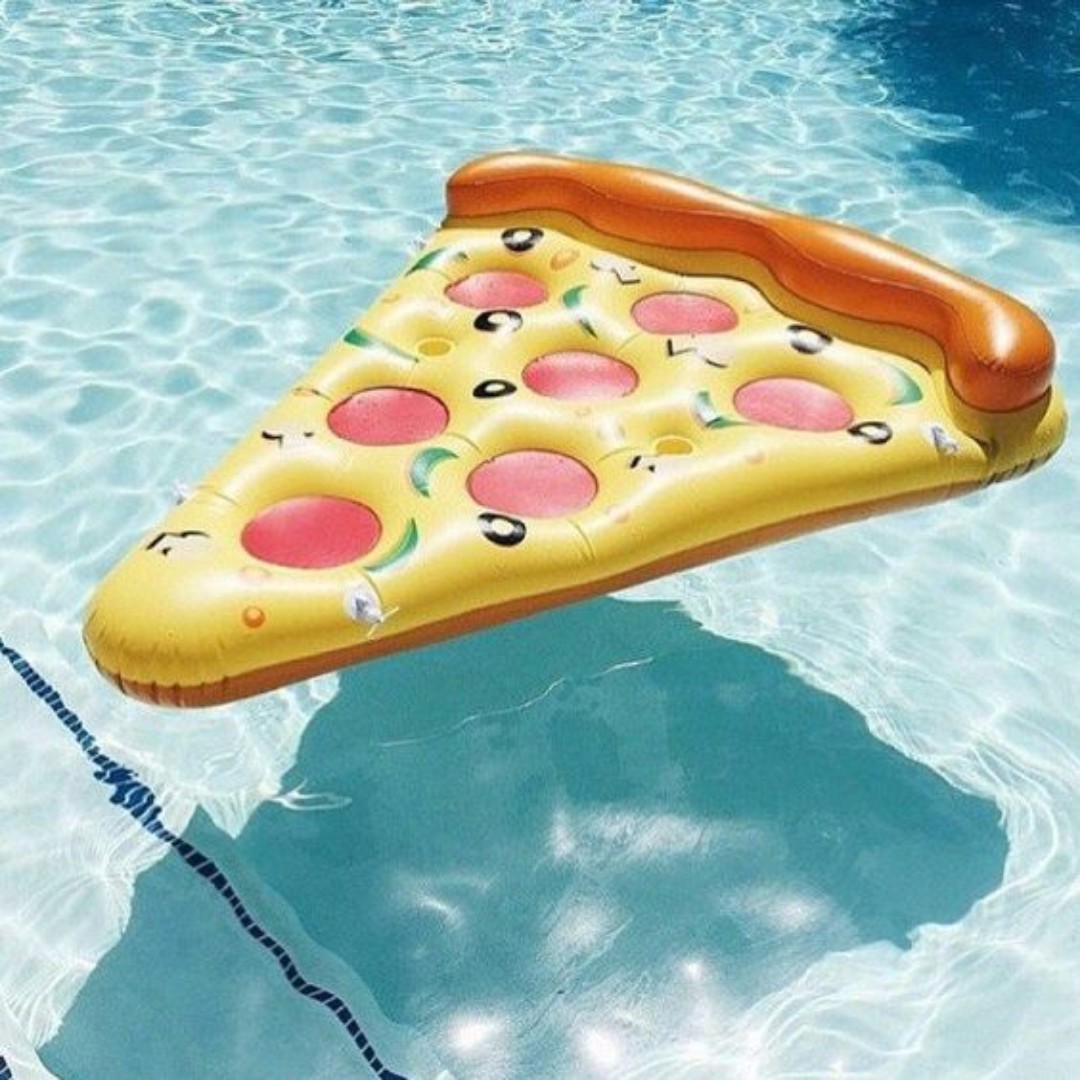 Pegasus Float
If you don't want to do exactly as everyone else with a unicorn float, but still want to be similar and trendy, the Pegasus pool float is for you. It's just as big as the unicorn floats and will still make for a great Instagram photo.
Which of these trendy pool floats are you going to get? Let us know in the comments below.
*This is a sponsored post. All opinions are my own.
Featured Image Source: weheartit.com