20 Tips For Senior Year Of High School
Senior year is fun, exciting and also bittersweet. These are 20 helpful tips to survive the chaos that comes with senior year of high school!
1. It's not the easiest.
If anything is the most stressful. Between studying for your high school classes and finishing up your common app, good luck!
2. Get involved with your school's senior clubs!
Things like senior class board, prom committee and the yearbook are things you'll want to join so you have a say about themes, what pictures are chosen and the different superlatives that apply to your class.
3. APPLICATION FEE'S ADD UP!
Be mindful of how many colleges you apply to because some cost from anywhere from 40-90 just to apply.
4. Facebook will become your parent's best friend.
From senior prom, applying to college, getting into college, first last day of high school, expect post from your parents and comments from that one aunt that is so proud of you.
5. TAKE PICS WHENEVER!
For most, this is the last time you'll see your classmates, take selfies with them at games, parties wherever so when your away at college you remember the good times.
6. Tell your parents that you love them.
Next year you will be on your own without family. Cherish them now and take nothing for granted.
7. Get to know a freshman.
Next year you're going to be in their shoes and you would want an upperclassman to be nice to you right? Well I hope so.
8. DON'T PROCRASTINATE!!
I cannot stress this enough. Don't be that student that waits a couple days before to request for your transcript to be sent in or to start an essay. The earlier the better and the office ladies will love you for that.
9. The ACT'S are easier than the SAT'S!
I scored higher on the ACT'S after one try than my SAT'S which I took three times.
10. Hang out with your friends as much as possible, you won't see them next year, only during breaks.
11. GO ALL OUT IN SCHOOL SPIRIT.
12. Something about college boys does something to you.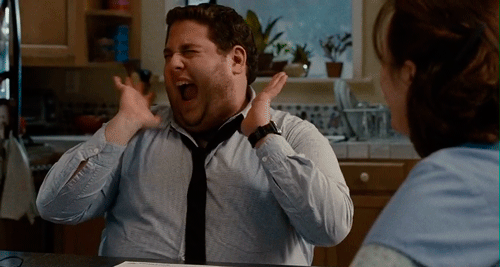 13. You'll end up realizing that you had one true best friend that never switched up on you.
14. If you haven't binged it yet, friends, gossip girl and scandal will definitely be your go-to on Netflix.
15. Attend sports game with your friends!
16. Parties are lit, but have some nights to yourself and relax.
17. Don't lose your license because the replacement fee may be costly depending on where you live.
18. HAVING YOUR OWN CAR IS NOT A BIG DEAL!
Some parents can afford to buy their kids a car and some can't. Either way next year at college most freshman can't have their car on campus so you'll all be walking!
19. Apply to a school that you and your counselor know you have a 100% chance of getting into. 
20.  Four years was really over in a blink of an eye, can you believe it?

Do you have any more tips for surviving senior year of high school!? Share in the comments below!
Featured Image: weheartit