The Ultimate List of Affordable Swimwear Brands
With summer just around the corner, it's time to start searching for that perfect swimsuit. Whether you prefer bikinis, one piece swimsuits or even high waisted bottoms, feeling confident and beautiful in your suit is super important! If you're looking to keep up-to-date with the hottest trends of the season and rack up those Insta likes, check out this list of affordable swimwear brands and the best bikini brands!
PrettyLittleThing is your number one hot spot to find the latest celebrity inspired styles and looks. And if you didn't know about their amazing selection of swimsuits, now you do! Featuring the hottest trends of this season, you don't want to miss out on these gorgeous swimsuits that will instantly rack in those Insta likes!
*Shop through Studentrate here to get 20% off your next purchase!
Another one of our favorites on the affordable list – Boohoo has got tons of bathing suits that are perfect for any fashionista. Not to mention, they have awesome one piece suits with so many different sayings that you will definitely need this season.
With daily new arrivals, there's no chance you won't find a swimsuit (or a few suits) that you absolutely adore! SheIn has unbeatable prices and so many styles to choose from that you just might lose track of time checking out all of the gorgeous options!
Showpo is all about making you feel confident and beautiful in the skin your in, that's why it's one of the best swimsuit brands on this list! They have an amazing selection of absolutely gorgeous suits perfect for enhancing the curves you're workin' with! Showpo is literally all over Instagram and chances are, if you've seen a fashion blogger with a to-die-for suit…it's probably from Showpo.
If you're looking for unique one piece suits, Nasty Gal has so many to choose from! They also have tons of awesome bikinis and accessories to go along with your beachwear. And if you're looking for a good deal, this is one of the best affordable swimwear brands because they're always running enormous sales!
Missuided is definitely your go-to for fashion forward pieces with a little bit of attitude. They have super reasonable prices and are constantly running sales, so always be sure to keep an eye out! No matter whether you're looking for bikinis, bardot styles, one-shoulder swimsuits, high cut one-pieces or anything outside of the box, you can bet Missguided has it!
Romwe has thousands of trendy swimsuits for all budgets. You can easily sort by prices and find some adorable pieces to rock this summer's hottest trends.  With most swim sets falling under $15, you can't go wrong.
NewChic is your one-stop-shop for literally everything you could need, including super cute swimsuits! Not to mention, their prices are so unbeatable, you might be tempted to get more than one. Don't forget that you save 15% on your order with the promo code Society19 at Newchic.
A favorite for every girl on a budget, Forever 21 helps keep your summer wardrobe up-to-date with cute suits, awesome patterns and trendy styles!
Zaful is the place to go if you are looking for the trendiest and cutest pieces! Whether you prefer bikinis, one piece suits, strappy details or high waisted bottoms, Zaful seriously has it all. Edgy, stylish and always trendy – Zaful's swimsuit collection is one you don't want to miss!
If you've ever seen Target's immense bathing suit collection, you won't be surprised that it made it to this list. Incredibly stylish pieces at prices we love.
You might have to do a little searching, but ASOS definitely has some affordable options, and you can always count on finding the trendiest styles before they're even popular.
The Lookbook store is a hidden gem for adorable swimsuits. Keep checking back as they are constantly updating their selection.
The Trends
Here are some of the swimwear trends to keep in mind when shopping for your swimsuit collection:
Criss-Cross: Some people may not understand why criss-cross straps are on bathing suits, considering they don't make for the best tan lines. However, similar to cutouts, they give a very sexy look to your swimsuit.
High-waisted bottoms: These kinds of suits were very popular in the 1950's, and are making a comeback – just like the trend of high-waisted shorts.
See Also
Triangl: Triangl tops are perfect for those of us girls with a little extra cushion in the front. They give great coverage from top to bottom, and come in all kinds of patterns and colors.
Middle-Slit: Bandeau tops were also popular last season, but this season they are coming back a little different. Some bandeau tops come with a cut out in the middle, or even a zipper, to add a little extra pizzazz to your swim top.
Crochet/Mesh: These types of tops and bottoms give a comfortable and classy look to your suit. The mesh is very sexy, and the crochet material provides the perfect beach look.
High-neck tops: If you're not a fan of getting your cleavage sunburned, this is the perfect top for you. It is similar to a halter top that comes all the way up to you're neck. Again, also perfect for those with a larger chest.
There are also some of last year's trends continuing into this season, such as aztec print, neon colors, fringe and cutouts.
Aztec print: Makes for a fun bathing suit print without being too loud. These prints can come in just about any color scheme and bring a fun side to your swimsuit.
Neon: Neon colors are perfect for showing off your tan skin. Not only do they make you look tanner, but the way the sun reflects off the suit makes your sun-kissed skin appear healthier and glowing.
Fringe: Fringe bathing suits are a great way to bring an edgy and fun side to your swimsuit. Depending on how how long your fringe tassels are, they can offer a little coverage, as well.
Cutouts: Cutouts in your swimsuit give off a sexy vibe without being too revealing. Perfect for when you want to show off just enough.
*These are sponsored links. All opinions are my own.
Featured image source: 
greathdgallery.com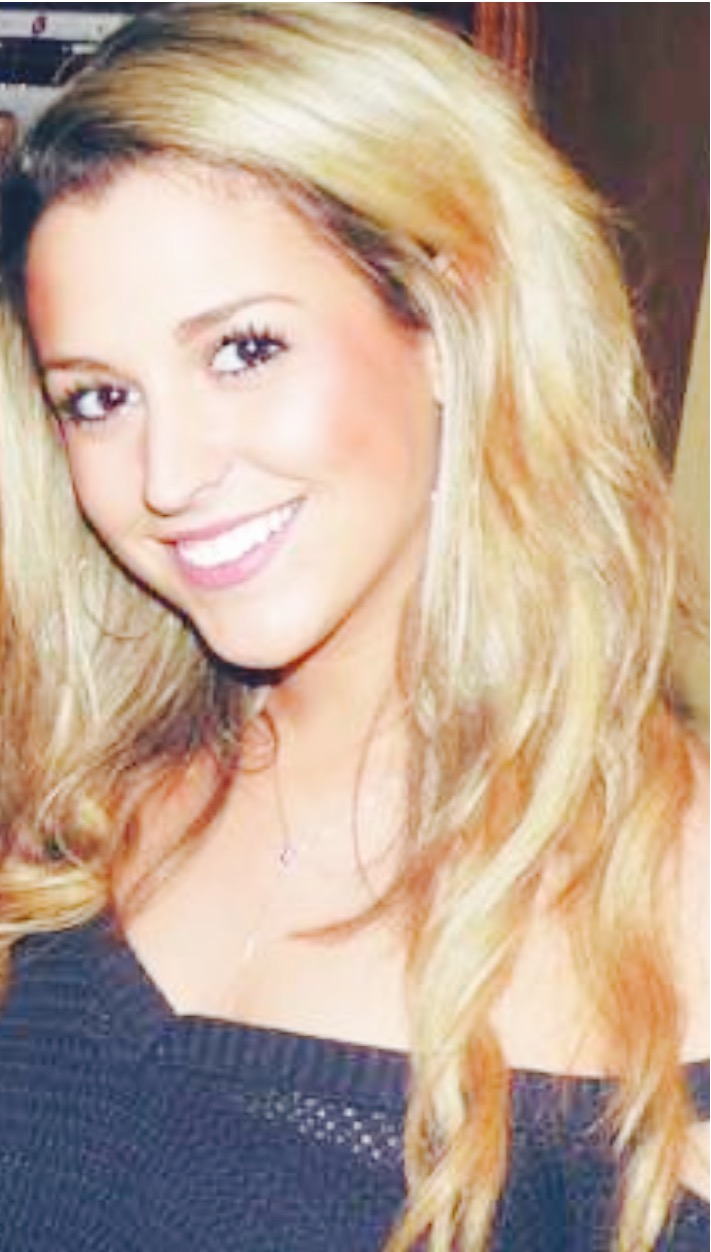 Erin Mahoney
Graduate of Emerson College '15 with B.S. in Multimedia Journalism. Originally from Haverhill, MA. Lover of dogs (and some cats), shoes, hot sauce and depleting my bank account.