The Ultimate Guide To Boho Chic Style
https://instagram.com/p/3bf8Kms7XF/?taken-by=anthropologie
https://instagram.com/p/7WBVDwM7W3/?taken-by=anthropologie
https://instagram.com/p/7GvlhPM7SJ/?taken-by=anthropologie
https://instagram.com/p/7v-kKhs7X3/?taken-by=anthropologie
https://instagram.com/p/58EtFxs7W9/?taken-by=anthropologie
Between paisley and colorful flower prints, flowy kimonos and wide-brimmed hats, the bohemian chic style and 70s' fashion trend are all the rage this Fall. But there is a fine line between subtle boho chic inspiration, and full on hippie Halloween costume. Follow this guide to rock the boho chic style: Shop wardrobe essentials, learn how to pair them with natural and effortless makeup, and even transform your apartment !
1. Boho Chic Wardrobe Essentials
The key to subtle boho chic style is to avoid dressing head to toe in stereoptypes: Refrain from wearing a baggy flower maxi with a fringe bag and a flower crown. This isn't Woodstoock…. Instead, pair a couple statement pieces with more neutral basic items, or sprinkle hippie inspired accessories with understated clothing.
Maxi Skirts
When building a boho chic wardrobe, maxi skirts are a staple. They are comfortable and effortless, and can showcase a variety of colorful, bold prints. Flowers, paisley, aztec all work beautifully. Stick with one statement print.
Swing Dresses
Bohemian style usually features flowy and airy materials (which does not translate into baggy and shapeless!) Your mini dresses should be comfortable yet flattering. Go for swing dresses and tunics over tight, bandage dresses or cutout shapes. Again, have fun with prints and bold hues, but avoid neon colors.
Maxi Dresses
Boho chic maxi dresses can come in solid colors but they are usually printed. Opt for looser flowy cuts over tight, form fitting maxis.
Boots and Booties
A nice pair of knee high boots to pair with skirts and dresses, and a pair of ankle booties are both must haves in your boho chic wardrobe. Comfortable and versatile, you can wear them to create day and evening looks in the Fall and Winter colder weather.  Always go for chunky heels over stilettos and favor tan/brown/beige/grey boots over black, which is a bit harsh and edgy. Go for suede over leather for the same reasons.
Kimonos
Flowy and airy, kimonos make a great addition to your boho chic wardrobe. Pair them with shorts and gladiator sandals in the summer, and jeans  and booties in the Fall. You can also wear a kimono scarf with a light sweater.
2. Hippie gypsy accessories
Even more important that your actual clothes, jewelry and accessories should be carefully selected to achieve an elegant boho chic style. Jewelry can be bold and chunky, and feel free to stack ! On the other hand, avoid overdoing the stereotypical hair accessories. Flower crowns and hippie headbands are not always appropriate unless you're at a music festival, and the last thing you want is looking like you're wearing a costume.
Jewelry
Floppy Wool Hats
Felt floppy hats are the perfect Fall and Winter accessory to give your outfit a gipsy flair. Sometimes a hat is all it takes to make the whole outfit.
Fringe bag and batik tote
This one might sound a little cliche, but the fringe bag belongs in your wardrobe nonetheless, just make sure to pair it with a simple outfit. A batik tote or a unique cross body purse is also a great addition to your outfits.
Colorful scarf
Perfect for Fall and Winter to keep the wind at bay, a colorful scarf completes a neutral outfit. If you are wearing a solid sweater or blouse, go for a fun print! Don't forget to pair with a pair of chunky sunglasses and a floppy hat.
3. Hair Pieces
Boho chic hair accessories are varied: between headbands, hair clips, flowers crowns you have a lot of choices. A hairpiece can go a long way in bringing your outfit to the next level, but beware of overdoing the hippie style.
4. Natural Beauty
The definition of boho chic beauty is subtle and natural. A glowy complexion, hydrated lips and matte neutral eye makeup. The boho look is casual and effortless, and also pretty easy to recreate! Don't be afraid to try indie brands with high quality natural ingredients… A few brands are highlighted below.
Skincare
Keep your face and body moisturized and healthy so you can pull off a light foundation. A few of our favorite skincare brands:
A French girl Organics: This line of all-natural, earth-friendly treats is made from locally sourced ingredients on a Seattle farmstead and inspired by the founder's abiding love of all things French. Unusual botanicals – sea buckthorn oil, tamanu extract, frankincense powder and pomegranate tincture, to name a few – make these wildcrafted formulas a delight for the skin and the senses.
Rica Bath and Body:  Their farm-to-vanity recipes are inspired by the founder's Virginian great-great-grandmother's homemade perfumes, cornmeal facial masks and goat's milk skin treatments; they honor the family legacy of healing and beautifying with local and natural ingredients. Each body and bath treatment is crafted in a Brooklyn brownstone and epitomizes the idea that beauty isn't a trend – it's a tradition.
Formulary 55: The brand's vegan, small-bath soaks, fizzes and scrubs look just as good displayed on the bathroom shelf as they feel on the skin – and they prove that, when it comes to beauty, the finest indulgences are those that are also sustainable and safe.
Makeup
always apply sunblock to protect your skin from sun damage. If you hate creamy sunblock, opt for a translucent powder which you can wear under or over makeup.
Then apply tinted moisturizer for a natural fresh faced look. The semi-matte formula from Ilia cosmetics helps calm, revitalize and hydrate without adding shine. Sodium Hyaluronate promotes microcirculation while rosemary extract combats free radicals, resulting in smooth and full-looking skin.
For a sun kissed glow, apply a swipe of bronzer. This creamy formula from RMS Beauty is crafted from raw, organic ingredients and contains vitamin-rich Buriti oil pressed from Brazilian nuts.
If you fear that your complexion will get oily and shiny throughout the day, use a light matte setting powder. This gentle translucent powder from Besame brightens the skin without shimmer and imparts a fresh violet scent. With its porcelain, matte finish, it is ideal for setting makeup and absorbing oil, highlighting the browline and cheekbones and neutralizing sallowness.
Lips
For a very natural day look, opt for a clear or tinted hydrating lip balm.
For a more sophisticated day look, choose a more colorful hue of lip gloss or lip stick. However, stick to peach, nude and pink tones and avoid very bright colors.
5. Blissful Home
Embracing the bohemian chic lifestyle starts with your looks, but also translates into a carefully decorated and stylish home. To create a boho chic decor, the first step is to open your mind and forget the traditional rules of home design. The goal is to create a personalized, quirky, exotic and completely unique environment. Get inspired from Hippie, Gipsy and Moroccan designs and color palettes. Add a touch of romanticism. Don't shy away from mixing colors and patterns. Get creative… and enjoy your new blissful home.
This is a sponsored post. All opinions are 100% our own.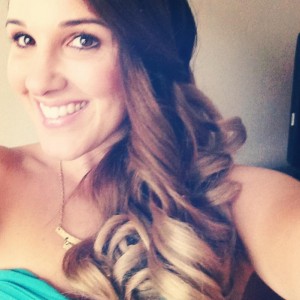 Julie Houta
Julie is a Parisian living in Boston. Graduated from Bentley University with a Masters in Marketing.