The Cuffing Season Timeline To A Tee
Cuffing season (n): the time of year when everyone goes from "I love being single" to "I'm ready to settle down." It's no surprise this usually starts taking place during the Fall and Winter months. People who are usually single find themselves wanting to be in a relationship. You could blame it on the cold weather. Indoor activities start to take place and if you're single, you've got no one to cuddle with.
January:
Cuffing season is pretty high during this month since everyone is coming down from their New Years kiss. Not sure why it's so important that everyone has one but, apparently it's a thing. So much so that they quote it in the O.C. (and if it's said in the O.C. it's legit); how you spend New Years is how you'll spend the rest of your year. That's a pretty bold statement but the cuffing gets real.
February:
The month of love obviously. Again, not sure why it's so terrible to be single on Valentine's Day but I suppose the snow on the ground adds to the loneliness during this time of year. This very well might be the second most popular month to get cuffed. You suddenly start pulling out the dating apps and trying to find "the one." Buy yourself some damn presents.
March, April, May, June, July, August:
Forget about it, you're single.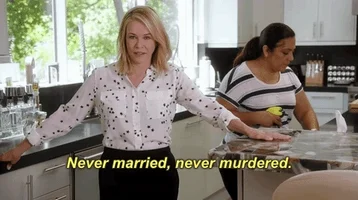 September:
The minute your summer tan goes away, shit gets real. Fall is fast approaching and you don't want to spend your school year single. OMG!
October:
This is when cuffing season is at its most popular and you know what, no shame! Fall is by far the best season so why wouldn't you want someone to be by your side during these crisp cool nights? I'm not a fan of couples Halloween costumes but there are people out there who take this into consideration. Hikes are better with company and carving a pumpkin alone is just sad.
November:
The holiday season has arrived! Cuffing season is still pretty legitimate but the focus is more so on family during this month rather than wifing up. However, who you going to bring home for the holidays?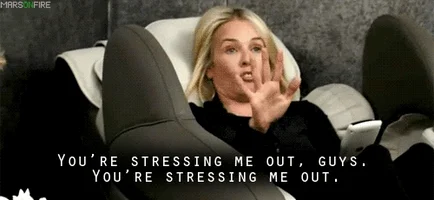 December:
When souls are at their lowest. The holidays make people lonely, seriously. Not everything about the holidays is merry and bright. You don't want to be left under the mistletoe alone. Seeing everyone cheery with their significant others gets to you at this point. Especially because Mother Nature has us freezing our asses off in most parts of the country.
Geographically cuffing gets affected as well. If you are considered to be the Northern half of the United States, you are more likely to be affected by cuffing season, sorry! As for those of you in the Southern realms of the U.S., you are less likely to get hit by cuffing season. However, the ambiance of the seasons still creeps up on you. As for Alaska, it's cuffing season year-round. Hawaii? No data has yet to be released on that one but my guess is, never.
Let us know what you think about cuffing season in the comments below! If you've just started dating someone, you should probably figure these things out.
Featured Image Source: weheartit.com
leahsoboroff
Hi, I'm Leah, a Los Angelino living in Boston! I'm a grad from Northeastern University with a Bachelors from the College of Arts, Media and Design. I'm obsessed with going on adventures, photography, writing, being a Taurus and finding hidden gem restaurants, musicians and places to travel. I live for tacos and you can't keep me away from a cute farm stand. I also live for Instagram ... oops!