The Best High School Graduation Gifts For 2021
High school graduation gifts-probably the one that thing every high school graduate looks forward to (well, that and finally getting their diploma.) But we won't count the diploma as a "gift." If someone in your life is graduating from high school this year, you're probably wondering, out of all the gifts in the world, what would they like? Well, to make things easier for you, we've compiled a list of gifts that would put a smile on just about anyone's face. Whether it's your brother, sister, daughter, son or just a friend receiving the gift, any of these will be perfect and beneficial for their transition from high school to the real world. Below are the best high school graduation gifts for 2021!
1. Graduation Photo and Diploma Keepsake Frame
This is the perfect gift for any graduating student. It's a way to proudly display their biggest accomplishments and cherish one of the best moments of their lives!
Apple's newest phone, the iPhone 12 and iPhone 12 Pro was made for this generation with a sleek design, an amazing camera and stunning display, and yes, you can also make your own GIFS and an emoji version of yourself. I'm sold.
First off, how cute is this graduation cap box? And second, there's not many things better than an Amazon gift card simply because you can use it on just about anything your heart desires.
3. A Scratch Map To Document Their Future Travels
This is a great gift if your high school grad has big plans for their future. Chances are, the'll scratch off a lot of places during their college days.
A cute gift for any movie junkie or fanatic! These projectors are perfect for watching a movie old-school style and can work in any bedroom or dorm room on a plain wall!
Another fun way to capture all of the amazing memories they will create after graduation. And let's face it, Polaroid pictures are a lot cuter than Facebook uploads…and they're something they will have forever.
6. A Tile (GPS Tracker)
If you know someone who's constantly losing their keys, wallet, phone, etc., then this is their gift. Attach this little gadget to anything and never lose it again! They will be calling you to thank you after they lose their phone and find it with the help of the Tile!
Laptop decals and stickers are an awesome way for anyone to personalize their laptop and add their own individual style to it. They'll have fun for hours designing the cover of their laptop with these!
A portable charger will easily become anyone's saving grace. There's nothing worse than a dying phone with no way to charge it. Be their hero and get them one of these.
It's probably time to ditch their high school backpack that's somehow made it through four whole years. Get them a brand spankin' new backpack with all the bells and whistles for their next endeavors in life.
10. A Dimmable LED Desk Lamp
This may not seem like the most fun gift at first, but it will definitely come in handy. Especially if they're dealing with a roommate who's constantly sleeping and constantly wants all the lights off.
11. A Pillow To Remind Them Of Home
If they're moving out of the house after graduation, get them something to make them feel a little closer to home. This personalized pillow will help them to never forget where they came from.
Most teens are, sadly, exhausted from school and/or life, so coffee can often provide that necessary boost to get through the day. If your graduate is a coffee drinker, give the gift of caffeine. I assure you, they will appreciate it.

13) A Book To Help Them On Their New Journey
So if they don't entirely hate reading by now, a book with some good life advice is a great idea. Unlike all of those boring books that once plagued their reading lists, these interesting books will actually be of use to him or her.
14) A Personalized Journal
Every teen needs a way to de-stress and express themselves. A cute personalized journal is a great gift idea for anyone starting out in the real world who needs somewhere to lay out all of their thoughts.
Okay, so this may be on the pricier side of the gift list..but who wouldnt want a brand new laptop? If they don't have one already–perfect opportunity! They will probably continue to use their laptop on a daily basis in the future, so why not hook them up with the good stuff?
16) Money!
Money. Cash. The green stuff. No high school graduate will turn away this gift, that's for sure. Probably the most obvious, but definitely one of the best high school graduation gifts you can get (I'm sure we can all agree from personal experience!)
Do you have any other ideas that would make awesome high school graduation gifts? Share in the comments below!
*This is a sponsored post. All opinions are my own.
Featured Image Source: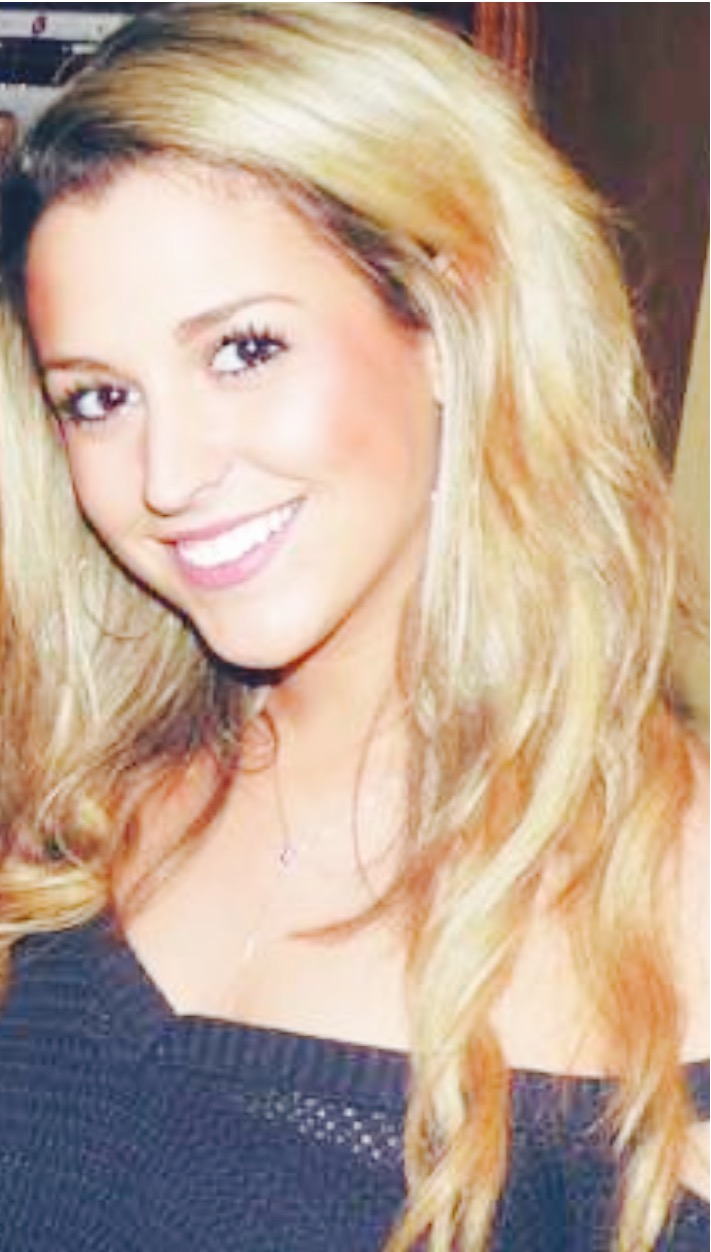 Erin Mahoney
Graduate of Emerson College '15 with B.S. in Multimedia Journalism. Originally from Haverhill, MA. Lover of dogs (and some cats), shoes, hot sauce and depleting my bank account.