Swap The Easter Dresses For These Chic AF Suits This Spring
Easter dresses are a thing of the past! Spice up your Easter gathering this year by wearing a chic AF suit to the celebration. It's 2020, and women wearing suits is old news to me, but bold statements can still be made. Dresses are a classic Easter outfit for those Sunday services or family dinners though, and I think breaking out suits is something people don't think of doing for events like that, so here are chic AF suits you need to wear this Easter.
Lavender Dreams
You definitely do not have to get a lavender suit this Easter, but pastels and springtime and Easter go well together. I thought it would be timely to rock a lavender suit and a solid family gathering or Easter service is a great way to casually break it out and feel comfortable in it.
I think any pastels during this holiday are a safe and classic bet, and to me, it is also a great excuse to buy a suit in your favorite pastel color. I'm a big fan of purple and lavender is just another shade of it, so I am a fan of this look and color. Be mindful of who will be at the event though, like if a lot of children will be there, consider the fact that it might get dirty or smudged. If you don't mind that though, go have fun and relax! Otherwise, I think wearing a suit to any gathering this Easter is perfect for the occasion.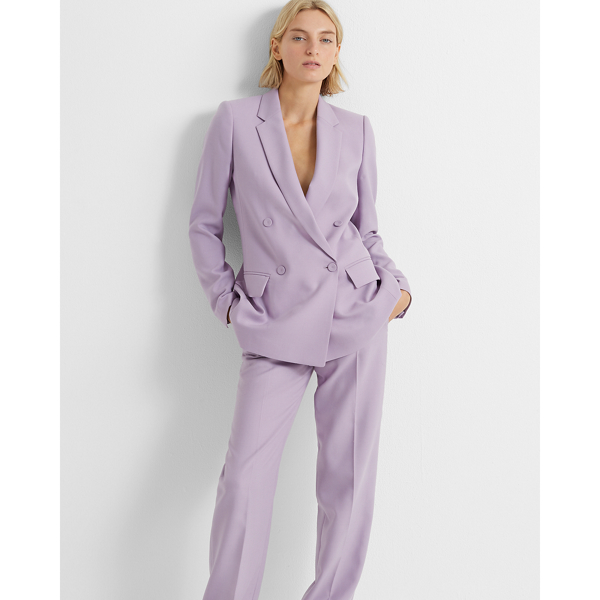 Get a similar look below: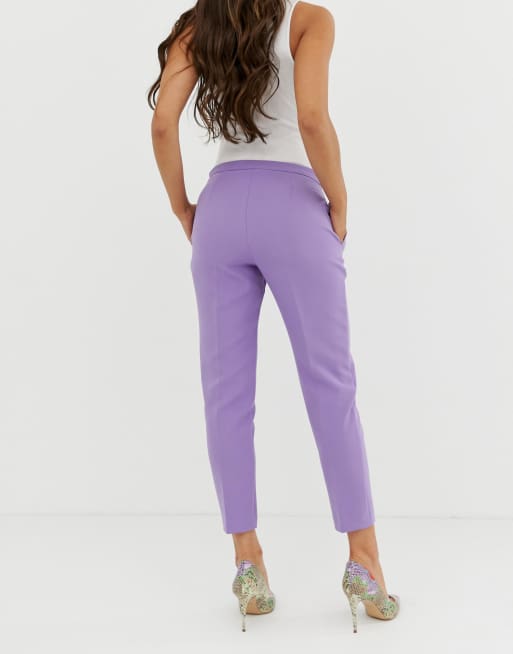 Crepe Colored Combo
This well put together look is something everyone will compliment you on this Easter. You are not overdoing it with this look and if you get a crepe suit that's similar to the crepe color, you'll be punny and also look great. If you accessorize and include jewelry and a nice compact bag with this look, you will enhance the whole suit and outfit and look great this holiday.
I think a neutral-coloured crepe suit is great for this holiday and any occasion. The beautiful thing about this suit is that you can wear it to many future events and it's appropriate. Not that some suits are inappropriate for work events or things like that, but you can wear them and your bosses won't judge you for your style choices, they would be impressed if they saw you wearing this.
Get a similar look: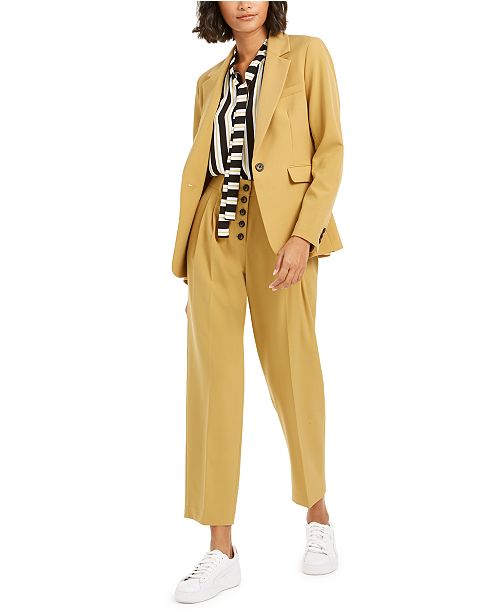 Mix And Match
This is kind of a cop-out, but hear me out. Wear a suit this Easter that is chic AF but shows your style and looks great on you. The look below is what I mean when I suggest you mix and match. Have a solid neutral colored blazer on top, and have something spicy, like gold slacks, on the bottom. You do not have to do exactly that or anything similar, because I do not know what suits or slacks or blazers you have in your closet, but I think this look is a great look for the holiday.
I think sticking with a neutral solid-colored blazer is the way to go, though. If you have all the colors of the rainbow, you could go with something bolder and go for an even bolder pair of slacks, but I think a neutral blazer is the way to go. To make this look work, you need to make sure the patterns are the same. If your blazer is striped, you should make sure your slacks are also striped. Clashing that hard is not cute or quirky this holiday, and is very distracting in a bad way.
Get this look below:
Wool-Blend Classic
This wool-blend look is chic AF and a timeless look. You can never go wrong with breaking this suit out and I think this Easter holiday is a great time to rock one in front of family and friends. You can wear this to a Sunday church service, a family gathering, or a casual get together with loved ones this holiday.
See Also
What I love about it is that the pattern is chic, but is not distracting. There is just enough texture and spice there to be different from the classic solid print many people are going to be rocking this holiday. You do not have to get the pattern that is exactly like the image shown below, and you can get a pattern that compliments your body type. I'm a fan of the patterns shown below, but would probably go with stripes up and down because my body is more like a curvy rectangle so squares and horizontal lines are not my best friend.
Get a similar look
Green Beauty
A green suit this Easter will be the statement of your family gathering or get together. You are going to look chic and amazing, and the pastel green or whatever tone green you get is perfect for the holiday and season since it will be spring. Spice this one up with a fancy hat or white bag to enhance the look. This suit is all about rocking it with confidence and enhancing it with the right accessories. Whether it's a bag or scarf or hat, make sure you choose things in the right colors that will make the suit and yourself look even better.
Green suits are unexpected because finding occasions to wear the suit again can be difficult, but if you live in an area where the weather is sunny most of the time and there are lots of plants around, you can rock this to any event. Honestly, I think you can wear this colored suit to any event in any climate, as long as you have the confidence to own it and rock it.
Get a similar look: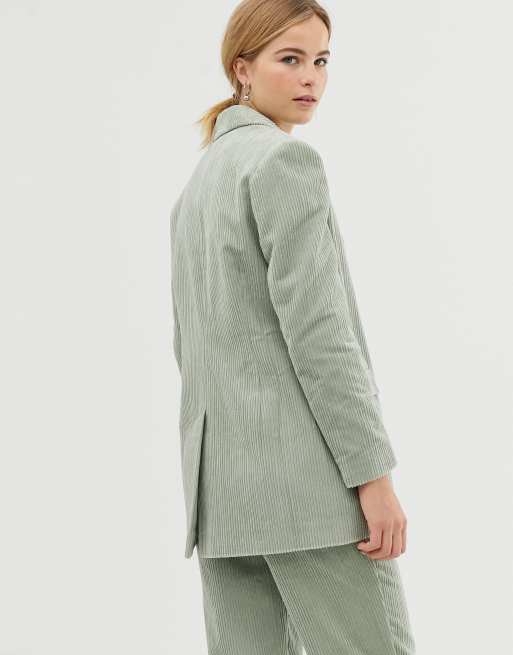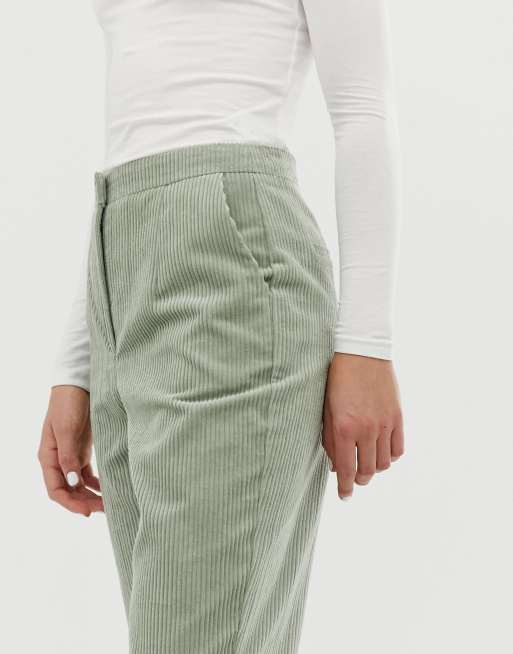 Suits look great on men and women, and swapping Easter dresses for suits is something you should be bold and do this Easter. Let us know in the comments below if you plan on trying these suits instead fo Easter dresses or what suits you suggest people wear this Easter!
Featured Image Credit: https://weheartit.com/entry/177254749