10 Summer Shoe Trends You Need To Wear Right Now
It's time to hop on those summer shoe trends and shake up your shoe collection! Here are 10 summer shoe trends you need to wear right now!
1. Platform Espadrilles
This is a fun new twist on normal espadrille sandals. The platform gives you some height and some style, making it one of the best shoes to get for the summer! The tie aspect of the shoes is also super fun and playful, which is perfect for the summer season!
Copy The Look:
2. Clear Jelly Slides
This is one of the most fun summer shoe trends that you need to try. Pool slides are classic and expected, but the clear jelly style breathes new life into this shoe trend. The jelly also makes these shoes super comfortable so you'll wear them everywhere, even if you're not hitting up the pool later!
Copy The Look:
3. Yellow Heels
Yellow is one of the trendy colors of this summer, so there's no better way to incorporate this color than with your shoes! Yellow heels will bring a pop of color to any outfit you wear without it being over the top. Since yellow is a tricky color to wear, getting a pair shoes in this bright shade is the perfect low commitment way to try  out this trend!
Copy The Look:
4. Studded Platform Slip Ons
If you have a more edgy sense of style, this is one of the summer shoe trends that you have to try! Platform slip ons are a super comfy way to add a little height, and the studs spice up this laid back look! Because there are so many styles of studs and embellishment, you'll be sure to find the pair that matches your wardrobe.
Copy The Look: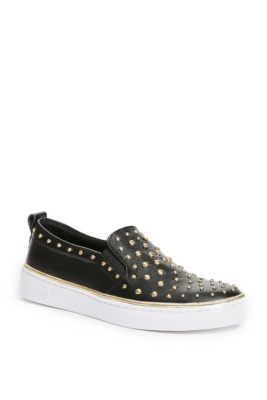 5. Transparent High Heels
This daring trend has been seen all over the place and worn by many stars and celebs. It's a bold move, but it's one that won't go unnoticed! This fun style of heel is a must try for anyone who identifies as a fashionista or a trendsetter. The best part about these shoes is that the transparent details will match literally any outfit you put on!
Copy The Look: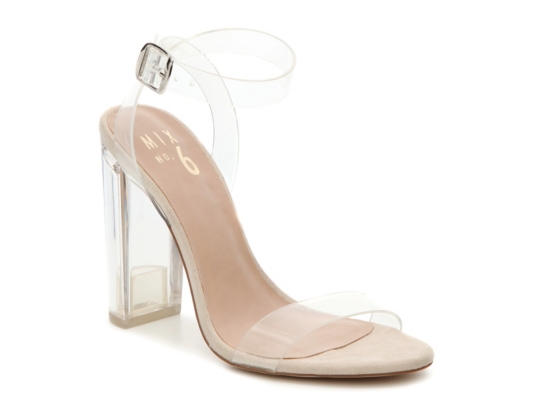 6. Snakeskin Booties
Animal print has captured the world of fashion by storm so it's a top trend that you need to copy right now! There's no better way to wear some bold animal print than with a pair of adorable booties. Snakeskin boots will bring a lot of attention with your shoes so you should pair them with a low-key outfit to allow the trend to really shine!
Copy The Look:
7. Bright Colored Birkenstocks
Birkenstocks are a classic summer shoe, but this summer everyone will be wearing fun hues! The bright colors are perfect for the top summer trends and will bring an attitude of fun and excitement to any look. These sandals are super comfy so you'll want to wear them all the time!
Copy The Look:
8. Knotted Gingham Sandals
Gingham is one of the cutest summer shoe trends and will make your outfit adorable if you wear them! These is perfect for anyone who has a girly and cute sense of style. This pattern is bold, but easy to match with loads of outfits, so you'll be able to create so many different looks with these shoes!
Copy The Look:
9. Neon Sporty Sneakers
Sporty neon sneakers will transform any look. This bright pop of color will make you stand out and have everyone asking you about your shoes! Neon is super hot right now, so getting a pair of neon sneakers is a fun and original way to try out this top trend.
Copy The Look:
10. Fringe Heels
Fringe has been all over the runway, so you better hop on one of the hottest summer shoe trends right now! Fringe on your heels will add some fun and flavor to any outfit you wear, and it can really transform an otherwise ordinary look. You can do a bit of fringe or an all out fringe shoe so you can get the look that fits your style!
Copy The Look:
Which of these summer shoe trends are you going to try? Let us know in the comments below!
Featured Image Source:https://www.pinterest.com/pin/841680617835646638/
Brianna Lesnick
I've got a case of wanderlust, I'll never stop traveling because my goal is to go to every single continent. I've made it to four out of seven so far. I graduated from Emory University in May of 2018 with a degree in English and Political Science. I will be attending law school this fall but in the meantime I write, travel, and love to be outside in nature.