Summer Fashion: The Top Summer Trends and Must Haves
Summer is coming faster than you would think, so you have to get your wardrobe ready for the season's new trends. With New York Fashion Week, Milan Fashion Week, and tons of new collections being put out by top designers, the summer trends have now been set. Here is summer fashion: the top summer trends and must haves that you need to incorporate into your wardrobe!
Animal Print
Animal print is everywhere and it could be considered one of the hottest top summer trends.  Leopard print is certainly the most popular, but zebra print and snakeskin are also super in style. You can combine multiple animal prints together for a truly bold and experimental look or just wear them as accent pieces. However you decide to wear this trend, it's super fun and full of spirit so you can tap into your wild side for summer!
Copy The Look:
Neons
Neons have also been dominating the catwalk and they're the perfect pop of color for summer! We've seen everything from neon business wear to more causal ready to wear looks. Wearing neon is super bold and will let everyone know that you're down with the top summer trends. There are so many ways to wear neon without it being overwhelming too like incorporating one or two bright pieces into monochrome outfits. However, if you prefer to make a huge statement, this trend is for you and you can dress head to toe in neon, showing the world just how bright you are!
Copy The Look:

All Over Tweed
Chanel has been the reigning champion of the tweed trend and they've nailed it in as one of summers' top runway trends. You may think tweed is traditional, but it's gotten a whole new revitalization this fashion week and it's back in every single department store. While tweed seems like professional wear, there are so many ways you can wear it in a more casual way like a skirt suit or by wearing a casual t-shirt underneath the blazer.
Copy The Look: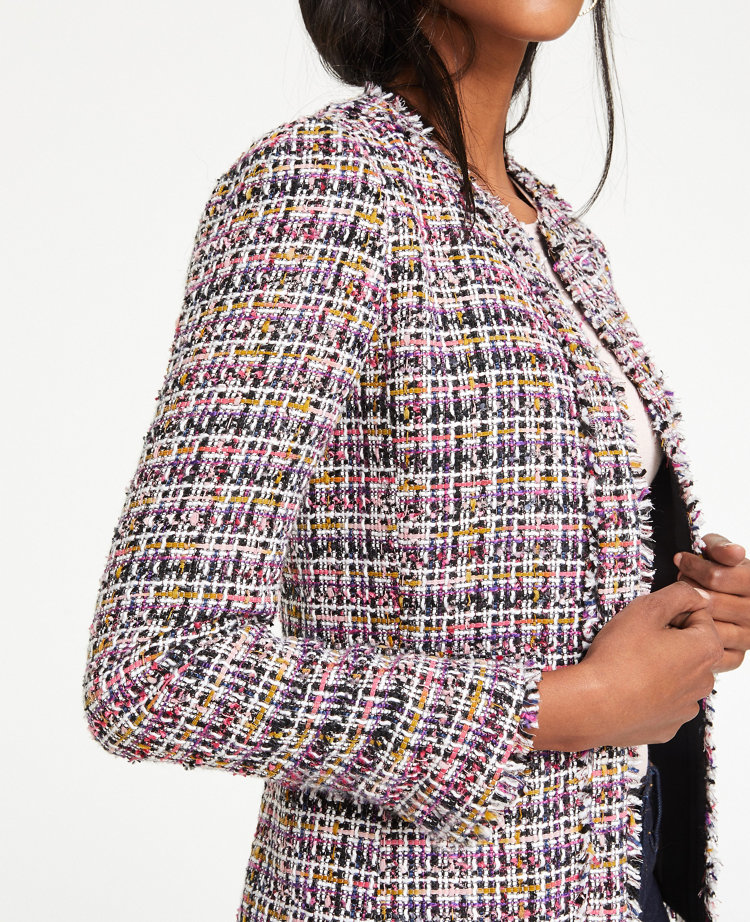 Sportswear
Did someone say bike shorts? Athletic wear has been a staple of the last few years of fashion and it's definitely here to stay! This is one of the easiest top summer trends to try out because chances are, you probably already have lots of sportswear in your closet. If you don't it's easy to update your wardrobe with a few staples like bike shorts, bright neoprene pullovers, and sporty sneakers to copy this summer trend!
Copy The Look:
Metallic Blush
Pink has been a huge trend over the past couple years and now has evolved into a more metallic color, which breathes new life into our favorite shade of pink. Metallic makes this top trend more fun to wear and adds more boldness to this usually girly and demure look. It's one of the most wearable top summer trends, so you should definitely consider wearing this look for summer!
Copy The Look:
Head To Toe Neutrals
Neutrals don't have to be boring! By wearing neutral tones all over, you can still make just as big of a statement as you can with color. This look has been seen in all different parts of fashion and can be translated into both professional and casual wear. This is one of the top summer trends that's flattering on everyone so you definitely need to give it a try this season!
Copy The Look: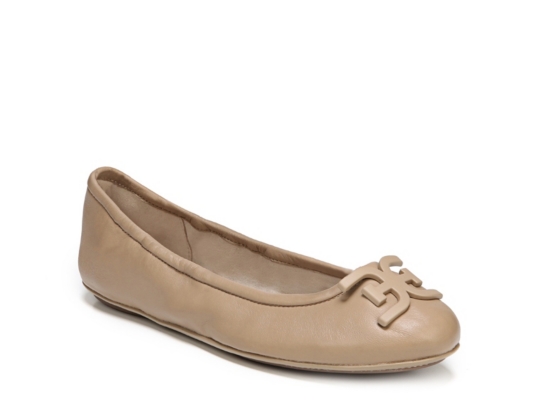 Fringe
Fringe is no longer so 70's because it's here on the 2019 runway! This is one of the more daring top summer trends but it's so fun and playful that it's hard not to love it! There are so many ways that you can wear fringe, you don't have to wear it all over. You can wear a fringe skirt, dress, or even use it as an accent like in a handbag. If you're adventurous when it comes to fashion, this is the trend for you!
Copy The Look:
Lavender
Lavender is another great girly color for anyone who has a feminine sense of style. This color seems like it's mainly a spring color but it translates over into summer too! It's such a sweet color so it's perfect for all kinds of events and styles.  Since this trend revolves around a color, it's super easy to wear. You can go for an all out lavender look or just pick a few pieces to accent your wardrobe to pull off this trend.
Copy The Look:
Over The Top Prints
Nothing feels more summer than bright, attention commanding prints and in the recent fashion week shows, bright prints have dominated the catwalk. If you love fun and being bold, this is the perfect trend for you to copy! There are so many fun prints that you can definitely find one that fits your personality so do it up girl, and show the world how bright and bold you are!
Copy The Look:
Which of these top summer trends are you dying to try out? Let us know in the comments below!
Featured Image Source: https://www.instagram.com/p/BnzQ850h_NH/?utm_source=ig_share_sheet&igshid=dqu8jkqnzdc7
Comments, Questions & Rants
Brianna Lesnick
I've got a case of wanderlust, I'll never stop traveling because my goal is to go to every single continent. I've made it to four out of seven so far. I graduated from Emory University in May of 2018 with a degree in English and Political Science. I will be attending law school this fall but in the meantime I write, travel, and love to be outside in nature.