20 Street Style Fanny Pack Outfit Ideas That We Love
You either love them or hate them, but the fanny pack is making its way back into fashion. If you keep up with the runway, or even the Kardash-Jenner clan, then you know that these bags have gotten a refreshed look. The concept of a fanny pack is obviously something we all love – hands free, easy to transport – however, the style is not. Originally fanny packs were made for the gym, and then the 90's came, and suddenly these bags went from gym attire to street wear. Today, the fanny pack is fashioned with an upgraded leather exterior, and can be worn around the shoulder or as a belt. Basically, we have fallen back in love with the fanny pack,  and have put together our favorite street style fanny pack outfit ideas for you to enjoy (just as much as we do).
1) Strap It Over The Shoulder
In my opinion, the best way to wear a fanny pack is to sling it over your shoulder. It's easy and convenient to carry, and pairs well with any outfit you decide to wear. Therefore, over the shoulder is one of my top fanny pack outfit ideas!

Copy The Style:

2) Make Your Fanny Pack The Center Piece
You don't see fanny packs worn everyday (yet), so you might as well make your purchase worth wild. If you decide to wear a more neutral outfit, fanny packs provide a great pop of color!

Copy The Style: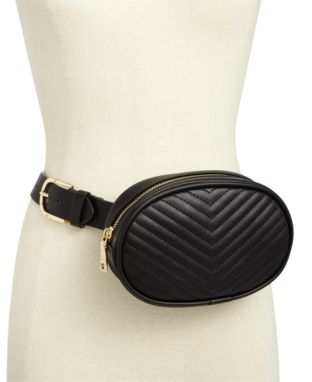 3) Pair It Up With An Engineer Hat
If this look is too vintage for you, we understand. However, the engineer hat (which is also back in style) looks great matched with your fanny pack!

Copy The Style:

4) Make Your Fanny Pack Outfit High Fashion With A Suit Coat
In this case, the Prada logo kind of already does the high fashion part. However, if you  (understandably) can't afford Prada, suit coats are a great way of making the fanny pack look high fashion.

Copy The Style:
5) Be Different With Bright Colors And A Patterned Fanny Pack
Bright blues and reds will really make that black fanny pack pop. In addition, if you don't want the typical plain black style that's in right now, get a fancier design! The black and gold one below has us in love.

Copy The Style:
6) Go For A Classic Look
If you're into a more traditional style, try a classic wool coat with a fanny pack like the one below. This is one of the best fanny pack outfit ideas because it can be worn with anything!

Copy The Style: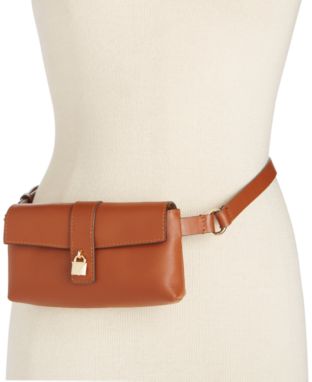 7) Suit Coats Are Back.. And Go Well With Our Favorite Accessory
Yes, New York Fashion Week was flaunting suit coats this year,  and guess what? Fanny packs go great with them. I'm not sure if you have plans of wearing a suit coat anytime soon, but if you do try out this style.

Copy The Style:
8) The More Simple, The Better
Although this style looks high fashion, it's actually really easy to put together. The brown fanny pack pairs well with the black suit coat too!

Copy The Style:
9) Layer Up Your Outfit
These layers are a whole other level, but we're here for them. Layer your fanny pack on top of other layers, for a look perfect for unpredictable weather.

Copy The Style: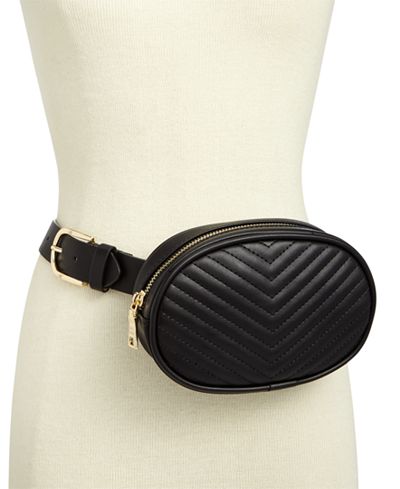 10) Color Coordinate
Every girl has a bit of black in her closet, and if you don't, you have something with black in it. This beautiful green dresses black lace is the perfect accent to this Gucci fanny pack!

Copy The Style:
11) A Fanny Pack Can Also Double As A Belt
One of the best parts about a fanny pack is that you can literally synch it around your waist and wear it as a belt. I mean, what would this outfit be without the fanny pack?

Copy The Style:

12) This Vintage Barbie Style
Yes, the Barbie sunglasses are coming back in style. Pair your favorite Barbie shades with a cute fanny pack!

Copy The Style: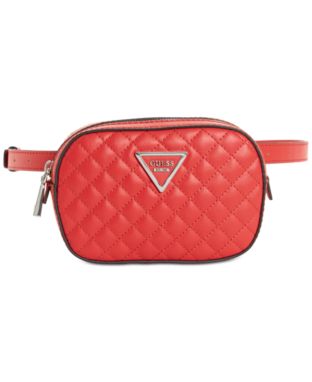 13) Bright Colors
Not everything worn with a fanny pack has to be dark or monochromatic. These bright blues and greens showcase just how well they make a black fanny pack stand out!

Copy The Style: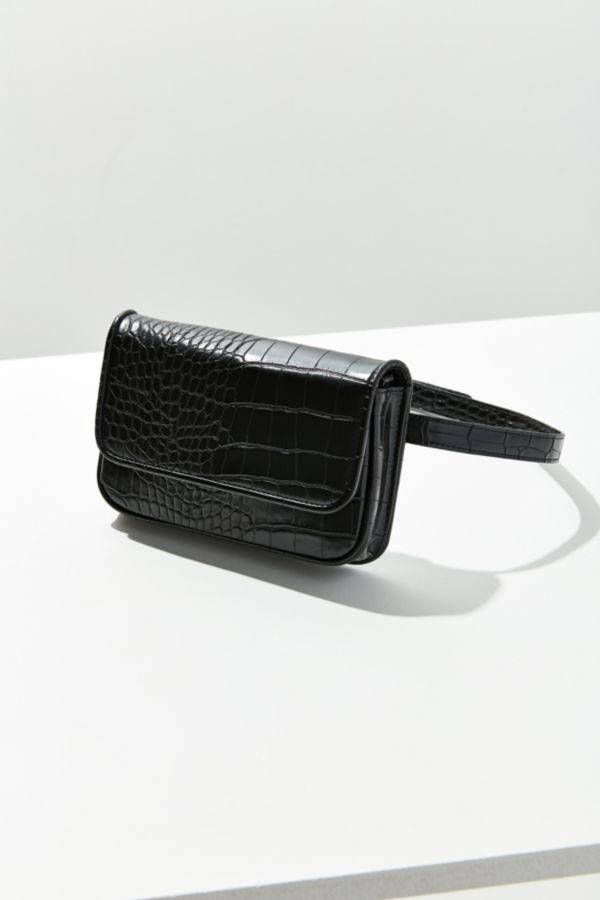 14) Try Out Pink For A Spring Style
Spring is right around the corner, and what better then a cute fanny pack to pair your floral outfits with? This is one of the cutest fanny pack outfit ideas as the bag compliments the whole style!

Copy The Style: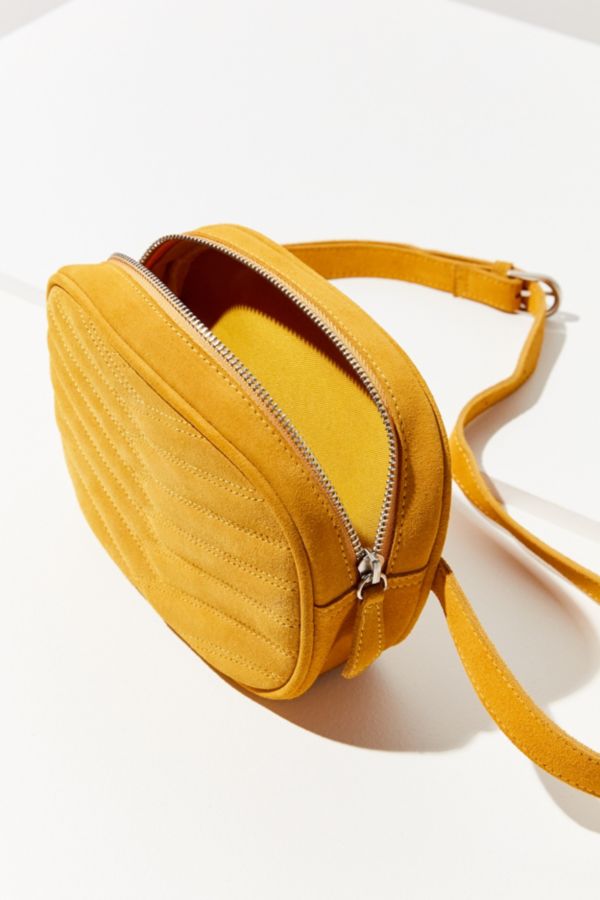 15) Graphic Fanny Packs
If you want to be different, try out a graphic fanny pack with an athleisure style. This is one of the best fanny pack outfits since it's so different!

Copy The Style: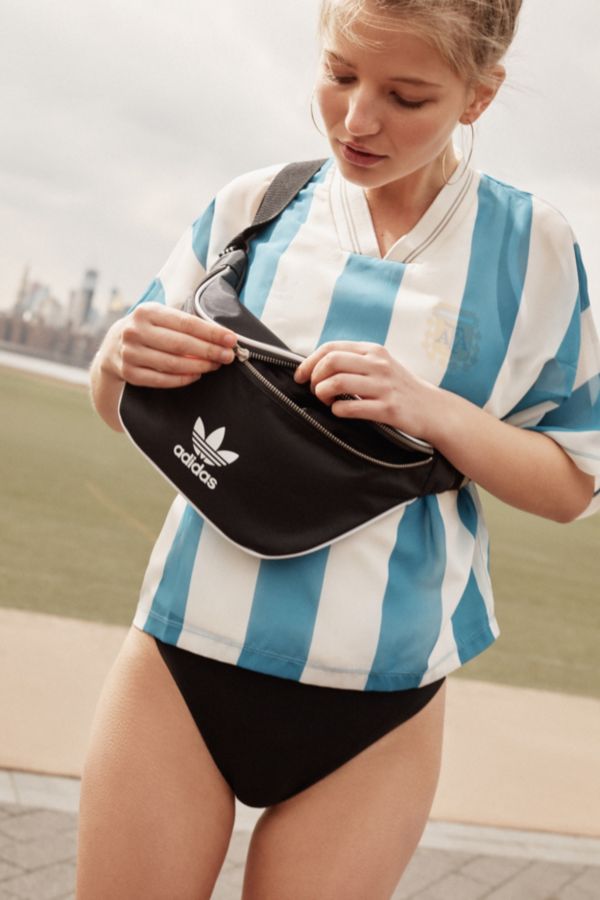 16) Mix And Match
This outfit is the definition of mixing and matching, but hey, it works. An outfit like this just goes to show how a fanny pack can bring everything together!

Copy The Style: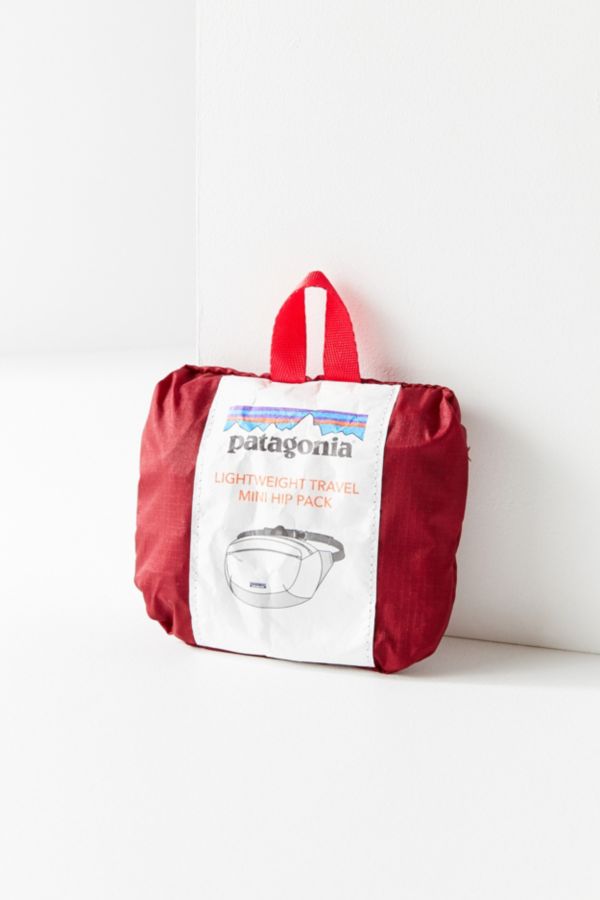 17) Sweatshirts Pair Well With A Fanny Pack
Keep your fanny pack outfit simple by matching it with your favorite sweatshirt!

Copy The Style: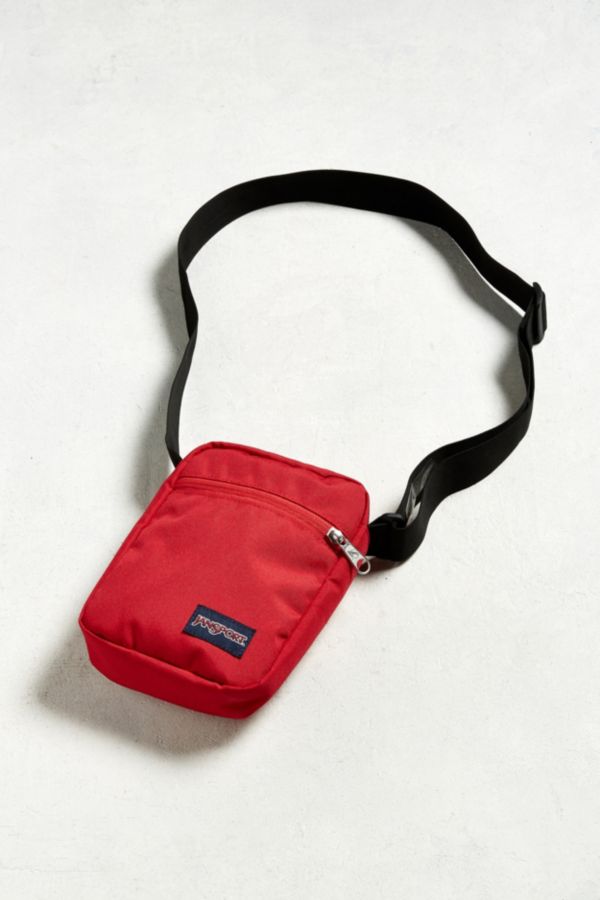 18) Try Out White
White can be a daring choice, but in this situation it works! Try out denim and a white fanny pack the next time you go out!

Copy The Style:
19) Kendall Jenner Knows Best
Kenny always take her style game to the next level, and this is the perfect example of that. Recreate Kendall Jenners look with some cute matrix sunglasses and a graphic tee!

Copy The Style: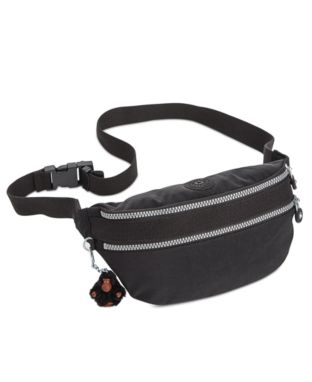 20) Neon Colors
I know, I thought we said goodbye to neon in the 90's too. However as it turns out, even a neon green fanny pack can still be worn today.
Copy The Style:
Did you like these street style fanny pack outfit ideas? Let us know in the comment section below!
Featured Image Source: www. Pinterest.com
Haley Lyndes
Just a twenty-something trying to navigate life. Northern Vermont University graduate. Yes, I own Birkenstocks. No, I do not like maple syrup. Hoppin' around New England since 95', currently in MA.