11 Signs You're Where The Party Is At
We've all been there. You get all dressed up on a Friday or Saturday night and go looking for where the party is at. While locating might be a bit difficult, here are 11 signs that you're where the party is at.
1. It's So Crowded It's Hard To Get A Drink
If you enter a place and it's difficult to get to the bar, let alone grab the bartenders attention, you are definitely where the party is at. This isn't such a bad thing, the trick is that elevation is your friend. If you can kneel on a bar stool, you'll be able to make eye contact with that bartender before you know it.
2. You're Running Into People You Know
Whether it's people from high school or college, if you find your name constantly being called or seeing a lot of familiar faces, it's not a coincidence. Clearly, everyone had the same idea and that means you are where the party is at.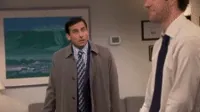 3. Drink Specials Are Too Good
Remember how I said you may have a difficult time getting a drink? Well, that might just be because the drink specials are just so affordable. Three dollar Corona and five dollar margarita? No wonder that's the spot to be. Where the party is at will almost always have the best drink prices.
4. The DJ's Spinning All The Good Songs
We've all felt the excitement of hearing our recent favorite song, that we've had on repeat for the past week, boom out the speakers and summon us to the dance floor. If the tunes are good and make you want to shake what you got then you are where the party is at.
5. The Line For The Bathroom Is Insane
With all those great drink prices, comes self-relief and you shouldn't expect getting to the restroom to be easy. It may take longer than you like, but you're more likely to run into a drunken woman who just loves that skirt you debated on wearing. You'll leave that restroom feeling better and having more confidence in your choice of attire.
6. The Table Top Games Are Always Being Played
Depending on where you go, more often in a bar, there are tabletop games set up such as pong, air hockey or pool. If these tables are always taken you're where the party is at. It's a great way to challenge the cute guy you've been eyeing and buying him a drink after you demolish him in air hockey as a way to soften the blow and strike up a conversation.
7. Dance Circle
The place where the party is at will always have that one person who is taken over by liquid courage, clears a circle in the dance floor and throws down what he thinks is his best moves. Either way, this is extremely fun to watch and really gets the crowd hyped as more people join in.
8. The Crowd Is Singing Along With Songs
We all hit that point where a song that everyone has to know comes on and suddenly the whole room is singing along with it. What's a party without hearing everyone singing together, "To the window, to the wall!" Followed by hand gestures?
9. Party Material Releases From The Ceiling
The peak of every party is when the place releases balloons or confetti from the ceiling to celebrate the crowd. Everyone goes crazy for it and where the party is at will almost always have something to bring a special end to the night.
10. All Your Friends From The Group Chat Agreed To Come Out
A big friend group usually means a group chat and most nights not everyone is willing to come out. If it's a certain night where suddenly everyone is game to meet up, you know it's going to be a good night.
11. Getting An Uber Home Is More Convenient
If you are where the party is at than most likely all the Ubers in town are circling that area waiting for ride requests. This is convenient for you because, after a successful night, your ride home is simpler to obtain. Just make sure you're jumping in the right Uber!
Any more signs we missed about where the party is at? Let us know in the comments below!
Featured Image Source: https://www.pinterest.com/pin/ATzczcT_62WdzsjnFv-hRxtAHP5Mqyn-ViUAZ3zmueYeQLhZPqZqXgg/