Are you a student at Drew University? If so, there might be some of the signs.
1. You've been to at least one of the Drew Forums
Drew University has this really cool series of talks, guest speakers, and events called the Drew Forum. Some of the speakers in the past include famous basketball players (Earl Monroe), scientists like Neil deGrasse Tyson, and former Vice President Joe Biden. Since tickets are free for students, it's pretty much a given that every Drew University student has been to at least one.
2. You've parked in a faculty spot at least once…
Ask any Drew U student (especially a commuter) and they'll tell you the lot behind EC should have spots for student parking. Parking in the Main Lot or Sitterly Lot just to walk to EC for a coffee from Starbucks or to grab some cash from the ATM seems like more hassle than it's worth. Most of us are probably guilty of pulling into a faculty spot "just for five minutes" and praying for no ticket.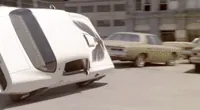 Sponsored Link

3. …And, you've put off getting your parking sticker until the last possible day of the grace period
Drew University is pretty generous with their parking passes at the beginning of each school year; students usually have until a week or two into the semester to pick up their parking stickers before campus police start issuing tickets…and you best believe we take advantage of every single day.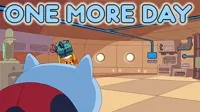 4. You've had to go into the Registrar's Office because something went wrong on Treehouse and no one answered your email
Treehouse is notoriously slow and outdated (don't get me started on how long it takes for transfer credits to actually show up). And, only 1 out of 10 emails sent to the Registrar's office actually get a helpful answer back (tbf, it's probably chaos to keep up with the needs of 3,000 students). So, it's usually just easier to go down to the office and seek out help in person.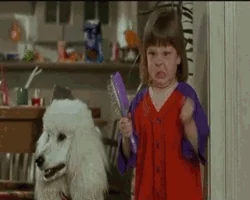 5. You've been to Family Weekend (probably for the food)
Ahh, Family Weekend. Like a giant picnic for new students and their parents or family members. There's games, music, activities, and fireworks! But, more importantly, there's free food, and lots of it.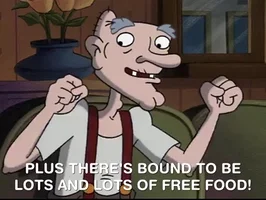 6. You've been to at least one a capella concert
As one of the top colleges for theater, Drew University's students take pride in student performances. It's not uncommon for one of the famous a capella concerts to have a bigger turnout than a sports event.
7. You've waited 10 minutes just to use the girl's bathroom in Brother's College
I'd like to talk to the architect that put only three stalls in the girls' bathroom of one of the highest-traffic buildings on campus. Waiting for the bathroom sucks, but it sucks even more when you have to be at class in 2 minutes (and you keep getting hit by the door as more people try to force their way into the bathroom).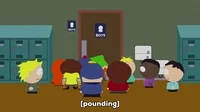 8. You've rushed to Peet's for a coffee to give you strength for your night class…
only to find them closed. As one of the only places to find coffee on campus, Peet's is always busy. The only thing worse than having to wait 10 minutes to get your coffee is not being able to get your coffee at all.
Sponsored Link

9. Speaking of Peet's, you've probably fallen in love with their corn muffins,
just for them to be sold out. Any Drew University student will tell you that the corn muffins at Peet's are like a little piece of heaven. So, it's especially devastating when there's none left after waiting on line for 10 minutes.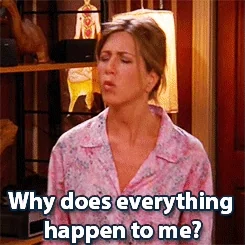 10. You've taken over one of the desks in the stacks to do some paper or homework assignment
One of Drew's hidden gems is the library stacks. Hidden in the stacks are little study nooks: they're dark, have plenty of outlets, and the only people around are the rare person looking for a specific book. They're the perfect place to hammer out a 7-page paper the day before it's due.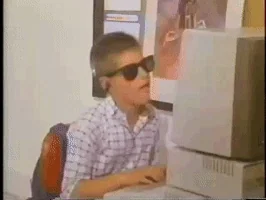 11. You've had your professor schedule office hours during one of your other classes
There's nothing more frustrating than having one professor's office hours scheduled in the middle of another class.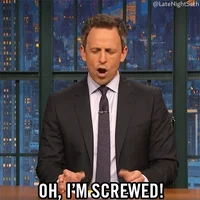 12. You've waited until the very last minute to change your Treehouse password after the 6-months was up
Whose idea was it to force students to change their password every six months? I can barely remember my birthday, let alone 10+ different passwords during my time at Drew University.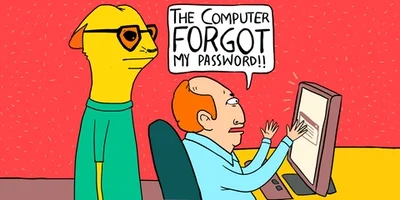 13. You've sweat your ass off in one class just to bring a sweater for another class in the same building
Brother's College is especially guilty of this. But, I guess not knowing what each class is going to feel like does add some excitement to your day.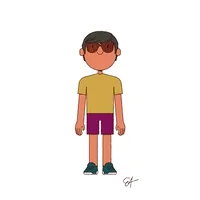 14. You've made the trek to Chipotle because it's close to campus and burritos make the best study food
There's only so much school cafeteria food one student can handle. Plus, who can turn down a burrito from Chipotle?
15. You've been to Short Stories at least once
Madison has some of the best bookstores, and Short Stories is a Drew University favorite. The bookstore has awesome deals on new releases, signed copies, and used books. It's also a favorite for class events and guest speakers (and, it has its own cafe!).
Sponsored Link

16. You've hiked back up the hill from the train station…
and considered just paying the $10 for parking so you don't have to make the hike ever again.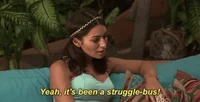 17. You've gotten lost in the DOYO
The Dorothy Young Center is known as the arts building; it hosts campus-wide art exhibits, readings, and guest lectures. But, it's also infamous for being a maze, and easy to get lost in.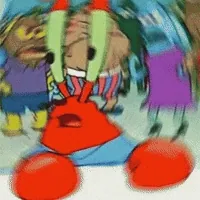 18. You've named at least two squirrels around campus
Drew University is called the "Forest" for a reason. With all those trees, the campus makes the perfect haven for wildlife (like raccoons and squirrels). Shout out to Elsie and Cheeks!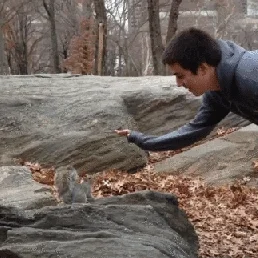 19. You (and your friends) have gone to Gary's just for the free cheese samples
Gary's has an awesome selection of wine, craft beer, and booze. But, they also have a huge variety of cheeses, and, more importantly, free cheese tasting tours. Free cheese? That's a gouda deal (sorry for that cheesy pun).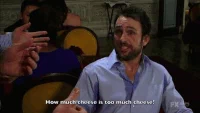 20. You've given the same spiel to anyone outside of New Jersey who has never heard of Drew University
Drew University is considered one of the top colleges in New Jersey (and for such a small state, New Jersey has a lot of different colleges). But, outside of New Jersey (or maybe the tri-state area), no one has heard of the small liberal arts school in Madison.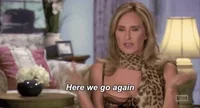 What do you think are some signs you went to Drew University? Tell us in the comments.
Featured Image Source: https://www.intostudy.com/en-gb/universities/drew-university/about-the-university
Comments, Questions & Rants