20 Signs You Go To Boston University
Boston University. Home of the scarlet and white. Whether you love it or hate it, here are 20 signs you just might be a Boston University Terrier.
1. Your family thinks you go to Boston College…
I'm sorry, did someone say Chestnut Hill University?
2. Even though we all know BC sucks.
And, no, we'll never get tired of saying that.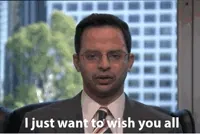 3. You've probably name-dropped at least one alum.
Hello, Martin Luther King, Jr., Uzo Aduba and Alexandria Ocasio-Cortez just to name a few!
4. You've survived the Harry Agganis Way wind tunnel.
Seriously, one day this wind is going to whisk somebody off to Oz.
5. You have frat addresses memorized since BU doesn't have official fraternity houses.
Not to mention you can expertly navigate that rat maze that is Allston while blackout to get to them.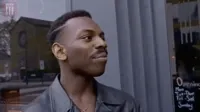 6. You have trust issues because of the BU Bus.
Somehow there's always five busses in the med campus and a single bus, probably broken down, on Comm Ave. Also, does anyone else remember when the BU bus was literally in the middle of the Atlantic Ocean?
7. But your most consistent relationship, Domino's, is always there to pick you back up when you when you need it.
Dining points aren't even real money, right? Not after midnight, at least.
8. You've mastered the art of swiping in
 

blackout 

. . .  

Wait… does the black stripe go on the left or right again?
9. But maybe not before you were transported to BMC.
But, hey, your admissions bracelet is a keepsake of your undergrad years you'll always cherish.
10. You buy all your groceries at CityCo.
Because $5.00 for a single beverage is totally normal. Plus, like I said before, dining points basically aren't even real money.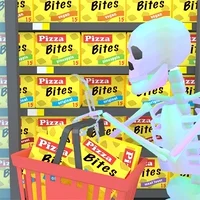 11. You've Ubered to class because Comm Ave is just SO damn long.
Walking? From Stuvi to CAS in subzero temps? At 8 AM? Mmmmm, no thank you.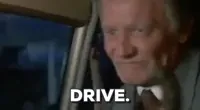 12. The only thing that can rival a post-Allston crawl mozz stick pizza from T. Anthony's…
Still not sure why they won't accept dining points.
13. Is an Otto's mashed potato, bacon and scallion slice.
Truly a one-of-a-kind eating experience.
14. Having to explain to everyone that the high school in the AOC dance video is actually the College of Arts and Sciences.
And then silently wondering why $60K tuition doesn't cover renovations.
15. You know the no-smoking signs outside of Questrom might as well say: smoke as MUCH as you can as CLOSE to this building as possible.
That's just business, folks.
16. Stuvi is the nicest apartment you'll ever live in before those student loans hit.
You'll love looking back on that Charles River time-lapse insta in your post-grad years when you accept that it's all downhill from here.
17. Like a kid on Christmas, you eagerly await the sight of the magical penis that appears on Nickerson every time it slows.
How is it always so consistent? Is this a work-study position I can apply for?
18. If you haven't smoked outside Questrom, you've smoked inside the Stuvi bathroom.
And subsequently set off the fire alarm, which you subsequently blamed on "burning something in the oven" to the RA.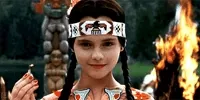 19. You've been personally victimized by the metal strip on the BU bridge.
Race, gender, sex, orientation, age, wealth—the metal strip does not discriminate, and it WILL fuck you up.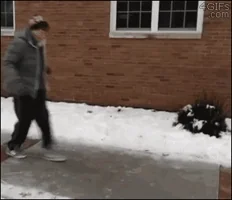 20. When you see the Citgo sign you know you're home.
BU's beautiful north star will always lead you home.
What else makes you a Boston University Terrier? Tell us in the comments!
Featured Image Source: http://www.bu.edu/today/2015/bu-scheduled-power-outage/
Heading
4
Requirement
Here