How To Score A Motel Discount!
Summer is the season of road trips (and bachelor parties…)! Whether you are driving to a national park, exploring a new city or just partying with your friends, now is the perfect time to start planning an adventure. But if you're on a budget and you're not too keen on camping, finding cheap lodging on a road trip can be a huge challenge. Motels are the perfect solution! Here are 5 reasons why you should stay at a motel and how to score an awesome motel discount.
1. Motels are cheap and motel chains usually offer additional discounts.
A room at Motel6 will usually cost you around 40 bucks depending on the location and the time of the year. If you split it between two, or even 4 people, that brings the cost down even more. On top of it, here's how to score a Motel6 discount… If you have AAA or have an AARP membership, you can go through your program but if you don't want to sign up for anything, you can just call this toll free number 800-466-8356 and reference CPN02GNG to score a 10% Motel6 discount. We tested this and it works every time.
If you're a bit shy and you don't want to speak to anyone on the phone, you can also book online and get the discount – Just put in CPN02GNG in the CorporatePlus Code field and tada 10% off for you!
If you end up picking a Super8, you can also unlock a secret Super8 Motel discount – 15 % off "Best Available Rate"! To redeem, just call 1-877-670-7088 and give the agent your special discount ID number 1000009107 to get the discount or just book online and enter the corporate ID 1000009107.
2. Motels are easy to find near popular parks or tourist attractions.
Motel6 alone has over 100 locations across the country. Chances are no matter where you're heading you'll easily find a motel on the way.
3. Motels are usually close to the highway.
Easy access from a major highway is really important on a road trip. You don't want to waste any time when trying to hit the road early in the morning.
https://www.instagram.com/p/BEtiuANJijL/?tagged=highway
4. They give you the privacy of your own room and bathroom.
While hostels and camping can be even cheaper options when going on a road trip, it's nice to have the privacy of your own room and the comfort of a real bathroom. Check in and check out are a breeze, and even better, you usually get free coffee (and sometimes even breakfast!) in the morning.
5. They're not as shabby as in the movies!
When I think of motels, I usually picture a dingy desert stop…think crossover between Bates Motel and Bagdad Cafe. But a lot of motel rooms are actually quite nice! Motel6 recently renovated dozens of properties with a fresh, modern look. New rooms all have a sleek and colorful contemporary look, and many even have a microwave, flat screen TV and high speed internet.
So what're you waiting for!! Start planning your summer road trip and don't forget to save some cash by taking advantage of an awesome motel discount.
Featured image source: and trbimg.com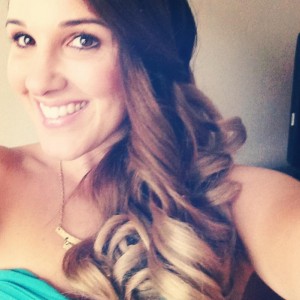 Julie Houta
Julie is a Parisian living in Boston. Graduated from Bentley University with a Masters in Marketing.