15 Reasons You Should Go Greek 
Beginning college is an exciting, but intimidating experience – getting thrown into an unfamiliar place with thousands of new people, it's difficult to figure out where to start. Everyone's always saying how important it is to get involved on campus, and although there are hundreds of ways to be a part of your campus community, joining Greek life gives you several opportunities to become involved. You will probably hear mixed things about sororities on campus and what Greek life entails; it's okay to be skeptical! I was extremely nervous and hesitant going into recruitment, but am happy to say that it was the best decision I've made at JMU. It's easy to listen to the stereotypes, but I encourage you to venture out of your comfort zone, and see for yourself what Greek life is all about. Whether you're a freshman, upperclassman, or transfer student on the fence about it, consider these reasons to find out what going Greek will mean for you. Go Greek!
1. Home Away from Home
It's crazy how fast bonds will form within a Greek organization, and you'll carry these friendships with you for far longer than your college years. It's so comforting to have a ton of supportive people in addition to your family at home. The people you meet become just like a second family; they are there when you get home sick, need some advice, or just someone to turn to.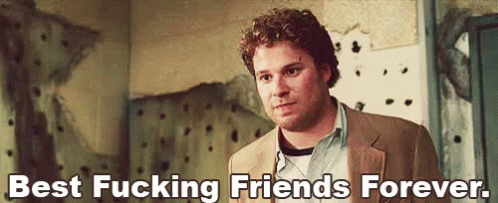 2. Bid-Cel Will Be the Greatest Day Ever
The anxiety on bid day gets so real when you're about to open up your bid envelope, but running home to your sorority on The Quad has got to be one of the best memories you will make through going Greek. Everyone does theirs a little different, but it's always a blast, and there's usually a ton of glitter involved. Plus, going out afterwards with all your new sistas is so much fun!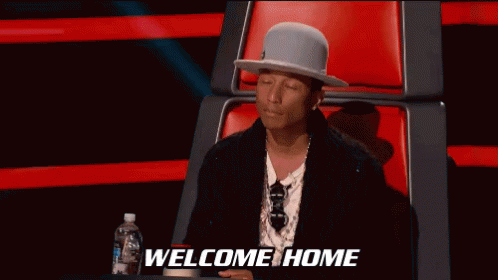 3. Networking
With fraternities and sororities being nationally recognized, you'll have endless opportunities to make connections across the country that could lead to your first real-world job! Being affiliated with a Greek organization is an easy conversation starter, and an asset for resumes. Getting advice from your chapter office during your post-grad job hunt is another advantage you'll get through going Greek. Plus, recruitment will seriously train you in enhancing your communication skills when you're constantly meeting and talking to new people.
4. A Sense of Community
It's the best feeling in the world to see a sister wherever you go. Wandering around campus, in your classes, hanging out at E-Hall, sisters are everywhere! Joining a sorority/fraternity is a great way to make a large university feel smaller when familiar faces are around every corner. Overall, joining a Greek organization will give you a sense of belonging, and is an environment that encourages you to grow within that community.
5. Lifelong Friendships
DUH. This is one of the biggest reasons people decide to go Greek. You will get unbelievably close with your pledge class; you won't get a bond like that anywhere else. There are so many opportunities to make friends with people in your chapter, as well as students in other sororities and fraternities during all the Greek life events throughout the year.
6. Communal Closets
You will never have to worry about repeating an outfit again when you have 300 sisters to borrow going out clothes from.
7. Leadership Opportunities
There are so many ways to become a leader within your sorority or fraternity. Each organization has a self-governing Executive Board, offering a wide range of leadership opportunities, in addition to appointed positions and committee chairs. It's also likely that most of the members are involved elsewhere on campus and can give you some insight to other community involvement. Joining a sorority or fraternity is a great place to start if you're looking for some leadership experience (a huge resume booster)!
8. Amazing Rho-Gamma Groups
Going through recruitment can be stressful as a potential new member (PNM). Getting to know your Rho Gamma and the other PNMs in your group can really benefit you when recruitment starts to get tough. Even if you decide at the end of it that sorority life isn't for you, the friendships you make in your group will last beyond recruitment. I met many girls in my Rho Gamma group that I'm still close with even though they joined different sororities than me. I also met one of my best friends through my recruitment group, and am so lucky that we became sisters by the end of the process!
9. So Much Girl Power
Joining a sorority is signing up to be a part of a strong group of women that will encourage you to be the best version of yourself, and keep you accountable in doing so. You'll learn so much about the importance of women empowerment and the meaning of sisterhood. Don't let all that estrogen intimidate you! Your sisters are your number one fans and will always have your back.
10. You'll Be Exposed To So Much Diversity
Although the stereotypes might tell you that every organization has one look or one characteristic, sororities are built up of several different types of individuals from all walks of life who share the same set of values, and this is most definitely celebrated. I guarantee you will see this when you make those deeper connections, and discover that the people you meet come from unique backgrounds, have interesting stories, and are comprised of all different personality types.
11. Endless Support
Remember when I said these people will become your second family? It shows the most when a member needs a little extra TLC. Through fundraisers and scholarships, many chapters are able to give back to members and their families during times of need.
12. Participating in Philanthropies
A huge part of the Greek experience is giving back through philanthropies. Throughout your chapter's philanthropy events, fundraisers, and awareness projects, you begin to grow a special place in your heart for the cause. Choosing to go Greek means signing on to be a part of something much bigger. Seeing the difference that one chapter can make for an organization or charity is truly amazing, and encourages its members to continue giving back.
13. Social Life
This is an obvious one, but it's a definite plus! Meeting new people every weekend is a great way to break out of your comfort zone a little bit, and it's pretty cool to go out with just about your entire organization on a Friday night. One of my favorite parts of being in a sorority is always having a group of girls to get a little crazy with on the weekends, while still having a ton of girls who will stay in with me to binge watch Netflix when I just want to chill.
14. Adding to Your Fam
Big/Little Week is like having your birthday five days in a row. Getting all your favorite snacks, a bunch of srat gear, and a ton of homemade crafts (seriously endless canvases) from your Big all week gets you so hyped. And for Bigs, adding a Little one (or two!) is such an awesome experience to add on to your fam. Building onto your family is just another great way to make strong connections with girls in your chapter, and if you're lucky like me, your Big can become your best friend.
15. Overall a better university experience
Literally see numbers 1-14. These are supposed to be the best four years of your life, and it's all about maximizing your experience. The memories you make with the people in your organization will last a lifetime. I understand that Greek life may not be for everyone, but there's no harm in trying it out. You may come to find that breaking out of your comfort zone has paid off when you're approaching graduation with your sisters at your side, and memories to last a lifetime.
Featured photo source: unlgammaphibeta.com