15 Queer Artists Who Belong On Your Pride Playlist This Year
Queer music didn't end with Elton John. In fact, queer artists–especially queer artists of color–are making some of the most groundbreaking, innovative music in the industry. So before you fill up your 2020 pride playlist with Taylor Swift and Macklemore, try listening to any of these amazing artists living out and proud today!
1. Janelle Monáe
It seems there is nothing pansexual singer/songwriter/actress/producer Janelle Monáe can't do. Her funky, danceable, and wicked sharp hip-hop has been met with widespread critical acclaim, including the  Billboard Women in Music Rising Star Award in 2015, the Trailblazer of the Year Award in 2018, and a total of eight Grammy nominations. Her music, especially her award-winning 2018 album Dirty Computer, is dazzling and intersectional, looking at issues of race, class, and sexual identity in modern America through the lens of Afrofuturism. 
2. Ezra Furman
I'll admit, I'm a little obsessed with Ezra Furman, and once you're introduced to this bisexual, gender-nonconforming devoutly Jewish artist, you'll be obsessed, too. Furman's music is defiant, compassionate, and witty, hitting the head as much as the heart. Furman is a master of multiple genres as well; from the doo-wop beats of Perpetual Motion People (2015), to the narrative alt-rock/alt-pop masterpiece that is Transangelic Exodus (2018), to the fiery call for social justice on his 2019 punk-rock album Twelve Nudes. Whether she's crooning about social justice, queer love, gender dysphoria, or her Jewish faith, her music is ruled by an authenticity that is in turns captivating, devastating, and empowering. 
3. Frank Ocean
Few artists of our generation are more influential or critically acclaimed than Frank Ocean. He has been credited with bringing new life to old genres, such as jazz, funk, and R&B, as well as pushing music forward into uncharted territory with his experimental music. When Frank Ocean came out in 2012, it shook the world of hip-hop on a scale that has compared to David Bowie's coming out in 1972. He was named one of Time's 100 Most Influential People in the world in 2013. Frank Ocean paved the way for queer voices in hip-hop and continues to be a leader in the genre today with his idiosyncratic, nuanced, and brilliant music.
4. Against Me!
For over 20 years now, Against Me! has been pumping punk rock jams into the world of rock music. The band achieved its greatest success with their album Transgender Dysphoria Blues, released after their lead singer and guitarist Laura Jane Grace came out as a transgender woman. Against Me!'s subsequent music which deals with gender dysphoria and transitioning with raw honesty and soul has received both critical and commercial success, cementing Against Me! as classics in the world of trans tunes. 
5. King Princess
This genderqueer, gay pop musician is a rising star who represents a new generation of queer youth who, thanks to the work of generations past, can be out and proud from the beginning. Although she was offered a record deal at the tender age of eleven, multi-instrumentalist Mikaela Straus decided to hold off until she had a better sense of who she was, and what she wanted her music to be. The answer to that question, it turns out, is an unapologetically queer voice reclaiming pop for the LGBT+ community. 
6. Wafia
Enjoy the chill synth-pop vibes of the up-and-coming artist Wafia. Wafia is breaking b0undaries everywhere, both by being an openly queer Muslim pop artist and with her fun, fresh sound. This Australian-based, Netherlands-born artist of Iraqi-Syrian heritage started her music career as a hobby to cope with the monotony of biomedical school. And if her music alone isn't enough to make you love her instantly, she's personally and professionally committed to empowering women and marginalized communities at home and around the world. Truly a gift!
7. Mykki Blanco
Mykki Blanco is the female stage persona of Michael J. Quattlebaum, who identifies as a gay, Black, and half-Jewish man. Her riot grrrl-influenced rap is compelling, with a beat that worms its way into your system and lyrics about everything from gay sex to Albert Einstein. Make no mistake: Mykki Blanco's character is not a drag act. She is a stage persona with a feminist fire that really burns. In the words of Azaelia Banks, Mykki Blanco "looks like the future."
8. Brandi Carlile
The twenty-first-century answer to K. D. Lang is Brandi Carlile, the three-time Grammy award-winning artist whose work spans Americana, alt-country, folk, rock, and pop. Her work has achieved great critical and commercial success, and she was even the most-nominated woman of the 61st Annual Grammy Award season. Carlile is also an activist for causes as varied as health issues, women's empowerment, and LGBT+ rights. Carlile identifies as a Christian and lives with her wife and two children in Washington. 
9. Hayley Kiyoko
Hayley Kiyoko got her start in film as a child actress, but now she's better known for her pop music act. Kiyoko endeared herself to women-loving-women everywhere with songs such as "Girls Like Girls," and "What I Need," expressing her lesbian identity and experiences through music. She's the one who started the popular hashtag #20gayteen back in 2018, which became a rallying cry of LGBT+ joy across the internet. Her debut album Expectations reached the Top 20 charts in the United States, Canada, and Australia.
10. Dua Selah
Emerging artist Dua Saleh is a name to look out for. With influences as varied as traditional Sudanese music, 1940s jazz, and '90s hip hop, Dua Saleh has a unique sound all their own. This nonbinary Muslim artist began as a poet, and turned to music as a way to express everything that poetry alone could not. Saleh's family fled to the United States amidst the Second Sudanese Civil War, and some of their tracks on their second EP feature Saleh singing in their native Arabic in the hopes of appealing to Sudani listeners as well as Amerian audiences. 
11. girl in red
girl in red (all lowercase) is the breakout, bedroom pop act of 20-year-old singer-songwriter Marie Ringheim. The New York Times has called her "one of the most astute and exciting singer-songwriters working in the world of guitar music" and listed her breakout single "I Wanna Be Your Girlfriend" as the ninth-best song of 2018. Her music, which explores themes of lesbian love and mental health, has earned her a tremendous online following, especially from young listeners.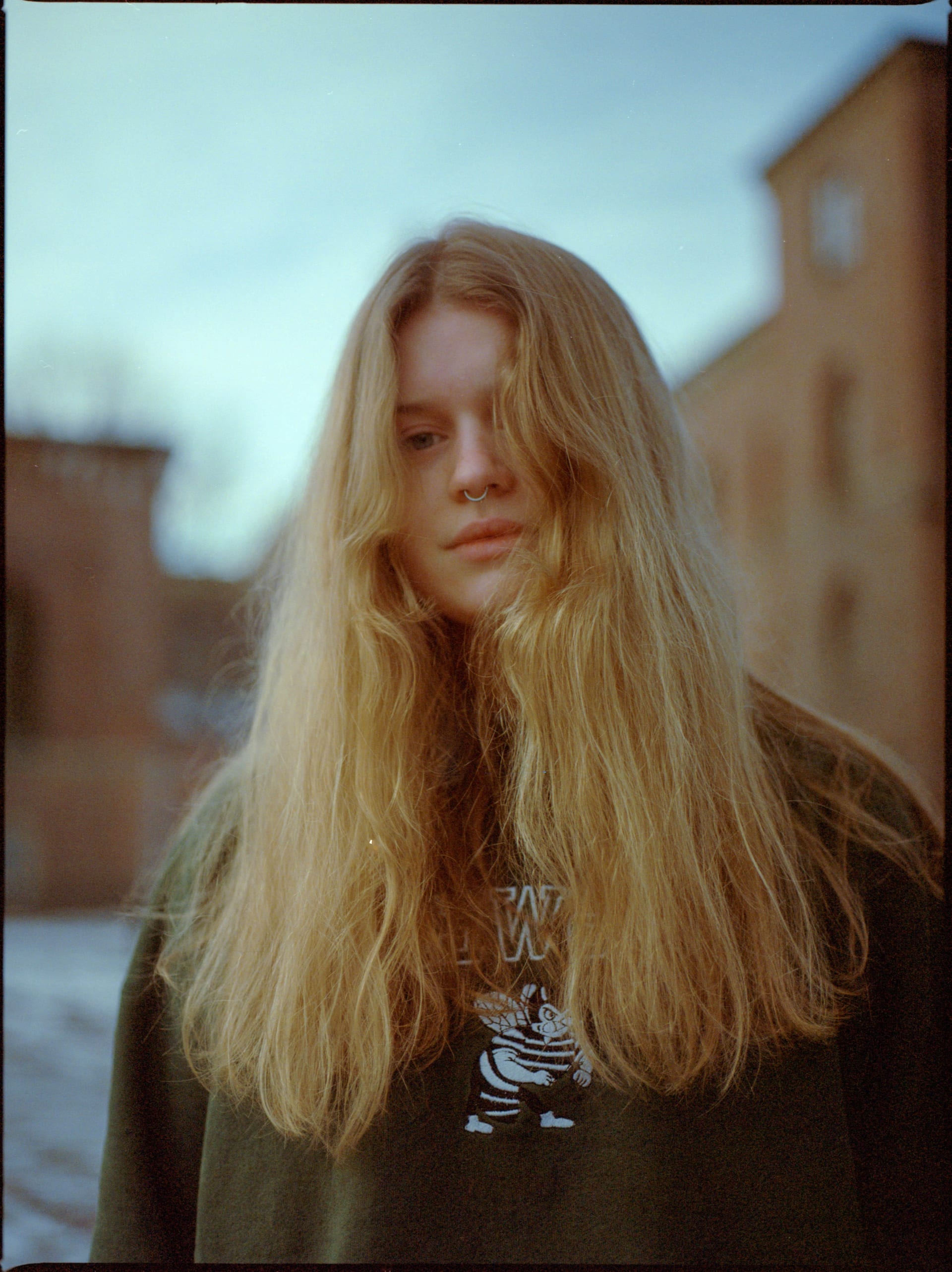 12. Shea Diamond
Once you hear Shea Diamond's powerful and soulful voice, you can't go back. With raw, emotional R&B anthems, she asserts her dignity and identity as a trans Black woman in a hostile America. After robbing a store at gunpoint to pay for gender-affirmation surgery, Diamond faced discrimination in male correctional facilities for being transgender. It was at this point in her life that she wrote her powerful breakout song, "I Am Her." Diamond now lives and works as an activist in New York City. Her music is dynamic, emotional, and moving; you'll find yourself singing along in no time. 
13. Lil Nas X
Lil Nas X was easily the most fascinating breakout artist of 2019. His hit single "Old Town Road" holds the record for the longest-running number one in U.S. chart history. Lil Nas X boldly combines trap and country, two genres rife with homophobia, so it came as a delightful shock to both systems when he came out as gay via Twitter on the last day of 2019 Pride. Lil Nas X is an innovator in a bright pink Versace 10-gallon hat, and if that's not a man who belongs on your Pride playlist, I don't know who does.
14. Lady Gaga
No Pride playlist is complete without a little Lady Gaga. She's been an LGBT icon since she came out as bisexual in 2009, and her status as a Pride music staple was cemented with her 2011 hit, "Born This Way." The extravagantly campy Lady Gaga of her early career has given way to a more restrained, professional public image in recent years, but that doesn't make her any less iconic. Nor does it make her music, from new hits to the old classics, any less danceable, so don't be shy about slipping some "Poker Face" into your Pride playlist this June!
15. CHIKA
Rising artist CHIKA uses rap as a platform for social media activism. She made headlines in 2018 for a viral video in which she adressed a freestyle rap to Kanye West, criticizing his support of Donald Trump. But CHIKA describes herself as an artist and an activist far more than an online influencer. Her 2020 album, Industry Games is fresh, original, and exciting. From her socially concious rap to her tender gay love songs, you're going to enjoy hearing CHIKA on your playlist this Pride.
This list only scratches the surface of artists whose music belongs on your pride playlist this year! Share your own favorite LGBTQ+ artists in the comments below!
Featured Image Source via theedgesusu.co.uk
Alexandra Ford
A. A. Ford is a writer from St. Louis, Missouri. She is currently a student majoring in English and Theology at the University of Notre Dame. In addition to her articles for Society 19, Ford is known for her poetry and fiction, which can be found at https://aafordstories.wordpress.com/. In her free time, she loves directing stage theater, spending time with her friends and family, and trying her best to glorify God by her life.