10 Prom Shoes To Wear To Make Your Date Swoon
Prom season is almost here, so you need to make sure that your whole outfit is stunning! To complete your prom look, here are 10 prom shoes to wear to make your date swoon!
1. Embellished Silver Heels
These prom shoes are so pretty and versatile. The silver matches with essentially any prom dress, and the embellishment adds an extra touch to this classic heel. Because these shoes go well with so many other colors, you can wear them for a night out even graduation!
Copy The Look: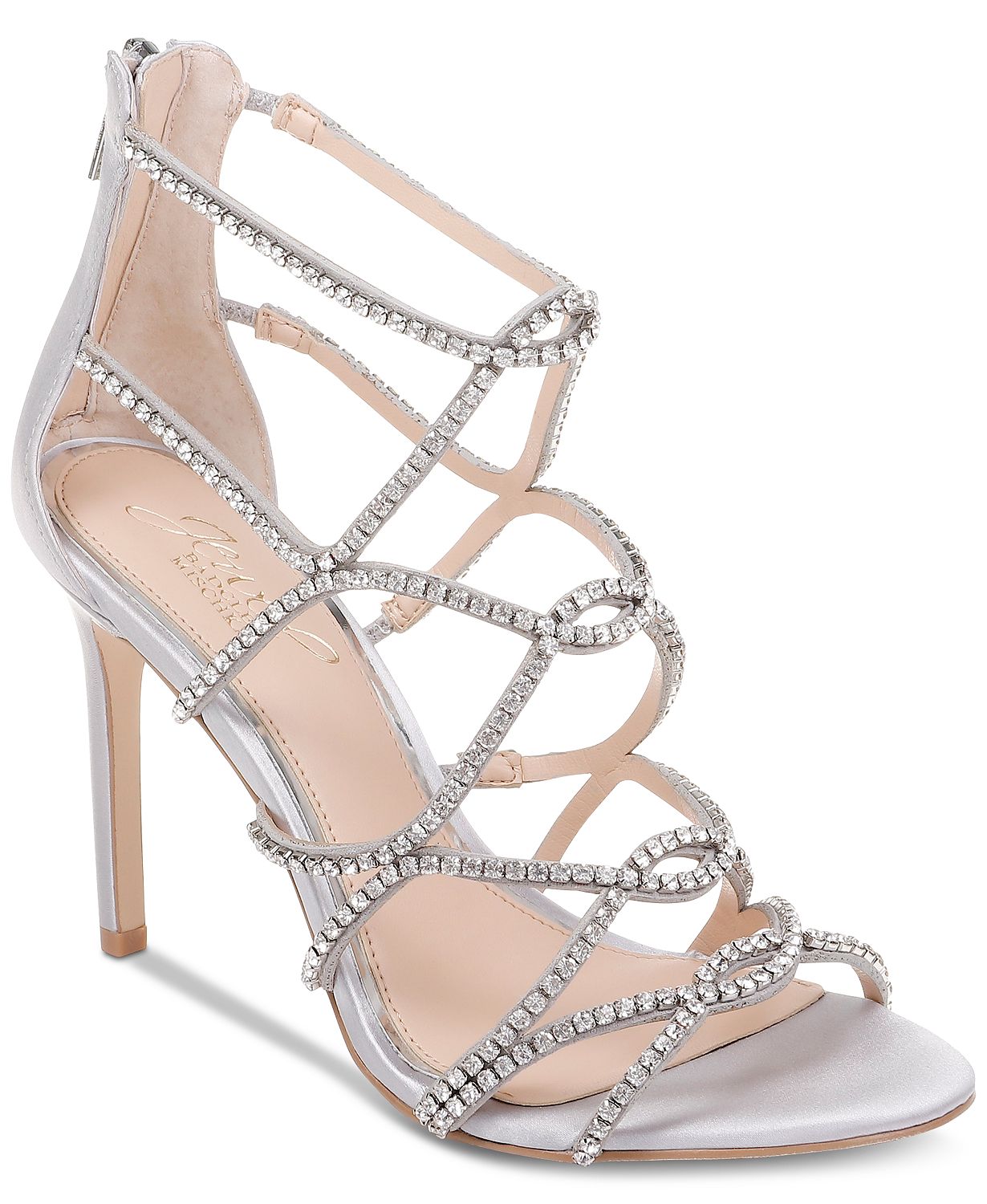 2. Rose Gold Glitter Heels
Rose gold glitter heels are girly but attention grabbing, which will make you shine at your prom. The rose gold goes well with many warm toned dresses, so they're a great pair of shoes to get! This style of heel is incredibly trendy right now, and wearing them will bring an attitude of fun and femininity to your whole prom look!

Copy The Look:
3. Red Satin Tie Heels
These prom shoes are so elegant and interesting, so you'll have a unique look if you wear these! The red is a bold look that will match well with red, black, gold, and white dresses. Satin shoes are already cool, but the lace up aspect makes them extra original and sultry, so this is a look you need to try!
Copy The Look:
4. Transparent Embellished Heels
Transparent heels have been super on trend lately and has been worn many celebrities and fashion influencers. This is a bold trend to wear to prom, but it's one that won't go unnoticed. The tasteful embellishment is a twist on the normal transparent heel look and it will add a sense of elegance to your whole look!
Copy The Look:
5. Simple White Lace Up Heels
If you have a lot going on with your prom dress, these simple heels won't draw any attention away from the main part of your look. White heels are super elegant and will match almost any prom dress. The lace up aspect makes these a little more interesting than classic white heels without being too busy and distracting. These prom shoes are so great that you can wear them in the future too!
Copy The Look:
6. Embellished Ballet Flats
Heels aren't for everyone, and you don't need to wear them to achieve the perfect prom look! These embellished ballet flats are so fun and prom worthy, so you'll be able to dance your heart out without your feet hurting at all! The embellishment will complement any dress so you can show up to prom in comfort and style.
Copy The Look:
7. Lavender Heels
Lavender is one of the hottest trends for spring and summer, so wearing these prom shoes will show everyone that you're a fashion expert. Lavender will go well with other pastels, like pink, purple, blue and yellow in addition to white. This is an interesting look, so you'll definitely make a statement with these heels!
Copy The Look:
8. Studded Heels
These prom shoes are great for someone who has an edgy style, or likes to break the norm. Studs on heels is the perfect combination of hard and soft, which will bring some drama to your prom outfit.  There is a large variety of studded heels out there, so you'll definitely be able to find the shoe that matches your prom dress!
Copy The Look:
9. Sparkly Wedges
These wedges are the ultimate example of comfort and shine. The sparkles make a big statement and will have all eyes on you, while the wedge aspect makes them more comfortable than heels. The sparkles will go with any color prom dress you pick out, so they're one of the best prom shoes to get!
Copy The Look: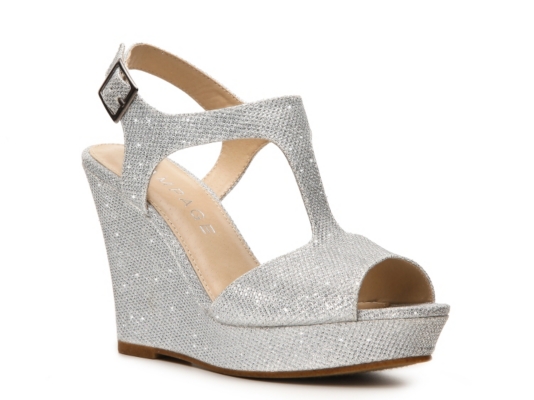 10. Metallic Heels
Metallic heels are another bold trend that you need to try out. These shoes will elevate your outfit and make you stand out. The metallic is fairly easy to match with many prom dresses and can be an accent to a more monochromatic look. These shoes are multi purpose too, so you'll get so much use out of them even after prom!
Copy The Look:
Which one of these prom shoes would you get? Let us know in the comments below!
Featured Image Source:https://www.instagram.com
Brianna Lesnick
I've got a case of wanderlust, I'll never stop traveling because my goal is to go to every single continent. I've made it to four out of seven so far. I graduated from Emory University in May of 2018 with a degree in English and Political Science. I will be attending law school this fall but in the meantime I write, travel, and love to be outside in nature.