5 Perfect Summer Outfits You'll Be Cute And Cool In
Summer time usually means trying to physically peel off your jean shorts from your body after a day out in the sticky heat  but fear no more, we have 5 summer outfits that will keep you easy, breezy and boozin'. From flowy dresses that will give you the perfect coverage to airing out ration plus a throwback to your Oshkosh B'Gosh days- your wardrobe just like the summer is going to be hot, hot, hot.
1. Day Drinking Delight
Okay first key to surviving day drinking is one cocktail followed by 2 glasses of water. Second key is having summer outfits with proper ventilation. Choosing one that will let you consume your weight in mimosas while helping you avoid having a heat stroke, or worst looking like a raccoon as your mascara melts away. Try a midi dress in a breathable fabric- cotton is your friend!
This red flowy dress with a nice pop of a print is also perfect for when your friends are trying to find you as you roam into a crowd on the hunt for the perfect slice of 5p.m. pizza. A woman on a mission. I respect it.
Copy This Look: 
2. Festival Fit
The best part of summer festivals is usually the smorgasbord of delicious food, although the summer outfits are a close second. I mean tent after tent of fatty goodness you're going to want to rock something loose but that still gives you that definition for the endless IG pics, duh. A linen jumpsuit is perfect because you don't have to worry about an uncomfortable button at your waist just dying to be undone and you get a whole outfit for the price of one!
Vertical stripes are very elongating while the linen helps absorb all that sweaty goodness. the perfect combo so you can focus on exploring that turkey leg situation at tent three.
Copy This Look: 
3. Bear Grylls But Make It Fashion
So you're braving the natural world, ey? Kudos. When getting your Bear Grylls on, remember the summer outfits have to have the three F's: functional, flexible and fashionable because if mother nature wins-not that it will- this will be your ghost outfit from here on out. So we're kicking it back to your Oshkosh B'Gosh days with the timeless, at times contested, denim overall.
This simple one piece will cover your legs which acts as a critter repellent, it is loose enough to give you room to breath and if it gets dirty people will think that's just part of "the look." A real 3 out of 3 on the three-F scale. A real winner in the summer outfits department.
Copy This Look: 
glamping
4. Hot (quite literally) Date Night
It's not highlighter , its sweat but hey, he won't know the difference so let's make this date even steamier with a poppin' print! What's amazing about this leopard print slip dress is that its sleek, silky and soft to the touch. You'll feel all types of cool in the light weight fabric. Pair it with a red lip and a motorcycle jacket…honestly I don't even think the world could handle that level of cool. Do it.
See Also
Copy This Look: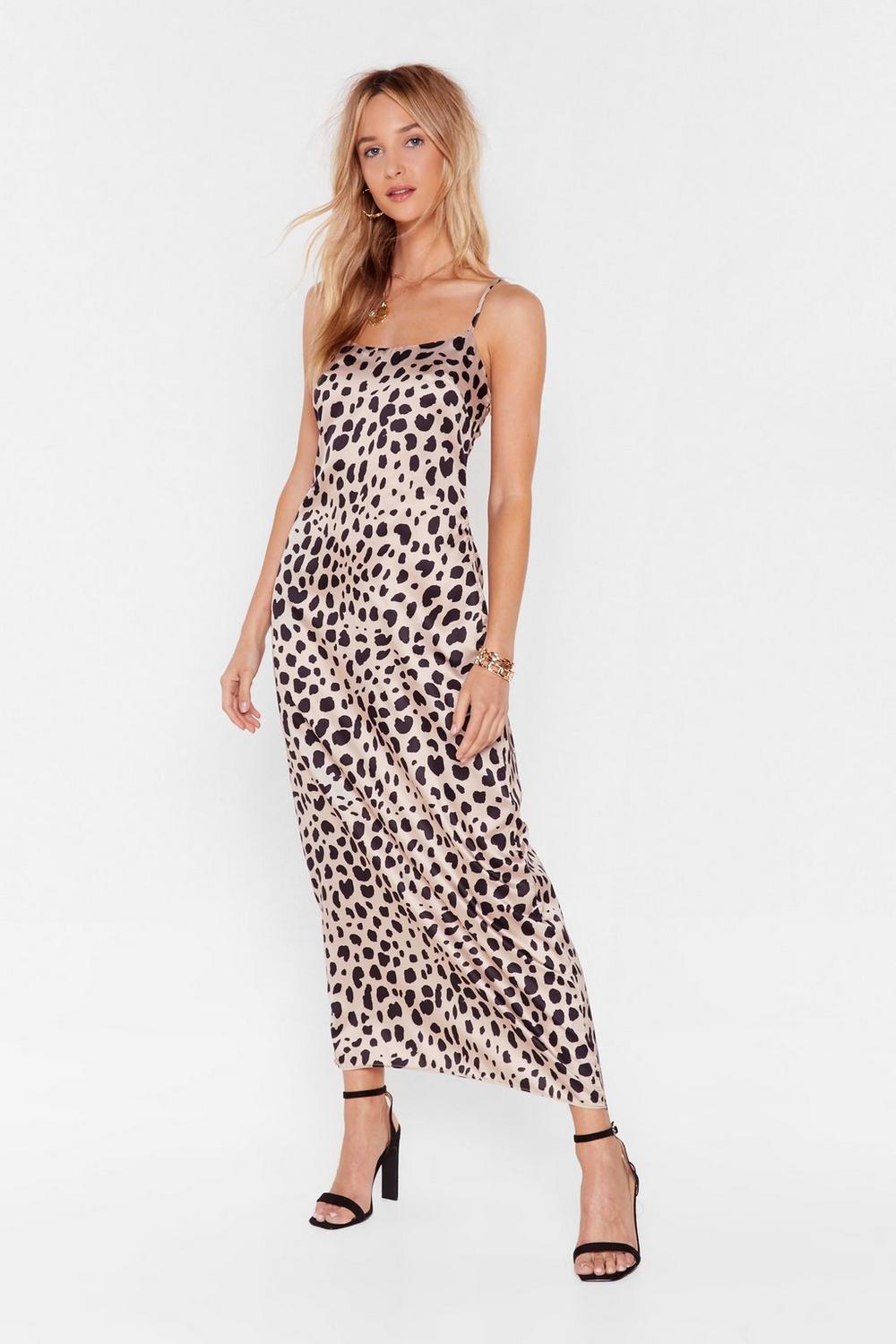 5. Beach Babe
It's time to get your tan on. Slather some of the 110 SPF Neutrogena sunscreen on over those precious pores, bust out that sun hat you could fit three children under and throw this white breezy number on.The white will have your melanin popping even before the sun hits you and the loose fit is essential to not feeling like a wrapped-up sausage rolling around the sand. Fit is essential to successful summer outfits.
You'll feel all the breezy goodness while looking like a beach goddess. Fabio, where you at?
Copy This Look: 
How you decide to express yourself this summer is up to you! But remember, sunscreen is your best friend, don't forget the three F's and if ever in doubt check this article out for some cool inspo and summer outfits galore. Now go out there and get them tiger, my sweaty, sweaty tiger! How will you dress it up this summer? Let us know down below!
feature image source: https://www.pinterest.com/pin/408560997444325302/