15 Perfect Netflix Films For Fall
With fall (or as we like to call it in the UK, Autumn) well on its way now, you might be ditching those summer films and be looking for some good fall films. So, here we bring you a list of fifteen magical/fantasy films, action films, romance films – there is something for everyone! Read on to find your new favorite fall film…
1. The Twilight films
At present, all five Twilight films are available on Netflix and will all make for the ideal fantasy film watch this fall. The Twilight films are ideal for a candlelit night in to get you into the Halloween spirit (pun totally intended). If you've been living under a rock for the last ten years, the Twilight films follow the relationship of Bella, a totally regular human school girl, and her vampire boyfriend, Edward as the two navigate their unique relationship and all of the drama it entails. If you are someone that enjoys spooky films that aren't actually scary at all, these films will be right up your street as they are the perfect amount of spooky mystery without actually keeping you up at night.
2. To All The Boys I've Loved Before
If you are looking for a cute film to cozy up and watch with the boyfriend or girlfriend this fall, To All The Boys I've Loved Before will make for a great choice. The film is set over the fall and winter period and is a great combination of romance and comedy. Ideal for all ages, but especially for teens and young adults, the film is a great watch, following the life of Lara Jean and her secret crush on a guy at her high school. 
3. Secret Obsession
If you are looking for a creepy thriller that will set you on edge this fall, Secret Obsession is perfect. Starring The Suite Life of Zack and Cody's Brenda Song, this film follows the life of Jennifer, who wakes up from an accident with amnesia. As she is cared for by her husband, she begins to realize that not all is as it seems and she might actually be in serious danger. So, switch off the lights, light some candles and get together with your gal pals for a scream.
4. A Simple Favour
Similar to Secret Obsession, A Simple Favour is a fantastic thriller that will have you gasping and screaming at your TV or laptop. Starring Blake Lively and Anna Kendrick, this is a thrilling fall film that is not to be missed. A Simple Favour follows single mom Stephanie as she befriends the glamorous and mysterious Emily. When Emily one day asks Stephanie for a simple favor, things quickly take a turn for the worst. 
5. The Purge
If you haven't yet seen any of The Purge films, they should definitely be at the top of your list of films to watch this fall. The Purge films aren't scary, but they definitely will have you screaming with all of the gore and jump scares. They make for a great fall and halloween-time movie night and will definitely be keeping you up at night.
6. The Babysitter
Starring Bella Thorne, The Babysitter is the ideal fall film. As suggested by the title, the film focuses on a babysitter and her wild night with friends. This definitely isn't your regular babysitter film though, so be ready for the serious gorey scenes and crazy jump scares – maybe don't watch this one alone or with the lights off either as it will have you second guessing everything.
7. Love Actually
If you are looking for a film that isn't overly christmassy, but will certainly get you thinking about and excited for christmas over the fall season, Love Actually is just perfect. Following the lives of multiple couples and people looking to find love, maintain relationships, and get over the loss of love, it is a fantastic romantic comedy that will make for a great night in with the girls this fall.
8. October Kiss 
October Kiss is the ideal fall-time film, centered around free spirited Poppy who takes a temporary job as a nanny to a workaholic widower. The film is set in the build up to Halloween and sees Poppy show widower, Ryan, through a series of adventures, that life can be great. It is a heartwarming film and just perfect for the fall season and get you into the mood for halloween.
9. Insidious
If you are looking for a real scare this Halloween season, Insidious will be sure to do exactly that. The film follows a suburban family that tries to leave behind their haunted house and moves to a new home. They think that they are finally safe, however, they then discover that it wasn't actually the home that was haunted, but rather their eldest son. The film is a classic Halloween night film, promising to have you and your friends running for the light switch.
10. Casper
Another great ghostly Halloween film that is much lighter and less petrifying is Casper. Based on a father and daughter that move to a new house that appears to be haunted. The film follows the daughter and her unlikely friendship between Casper the ghost. It is an extremely heartwarming and light, comedic film that makes for a cute evening watch during fall.
11. Monster House
If you are a cartoon lover, Monster House will be right up your street. The film sees three friends uncover the truth about a scary abandoned house in their neighborhood which appears to have a personality of its own and even is eating people! Although it certainly isn't a horror, it does make for a great easy Halloween-time watch.
12. Jigsaw
If you're not a cartoon person and are looking for a good scare, try Jigsaw – just don't watch it alone! A string of murders around town shock investigators when all the evidence points to a serial killer that died many years ago. If you enjoy spooky films, this one will be right up your street!
13. Beauty and the Beast
If you're looking for a fantasy film that will woo you rather than have you afraid of the dark, the 2017 version of Beauty and the Beast starring Emma Watson will make for a great night in with your girlfriends or even a cute movie night with your mom! 
14. White House Down
If tense thrillers are more of your cup of tea rather than chilling horrors and heart-warming rom-coms, try White House Down. When a paramilitary group engineers a violent takeover of the White House, the president must try and hide from the attackers until he can be rescued by the magnificent hero that is Channing Tatum.
15. Scooby-Doo
And finally, if you are looking for a good old classic movie that is both ideal for fall and will get you feeling super nostalgic, try the Scooby-Do movies – both are currently available on the UK Netflix and promise to please!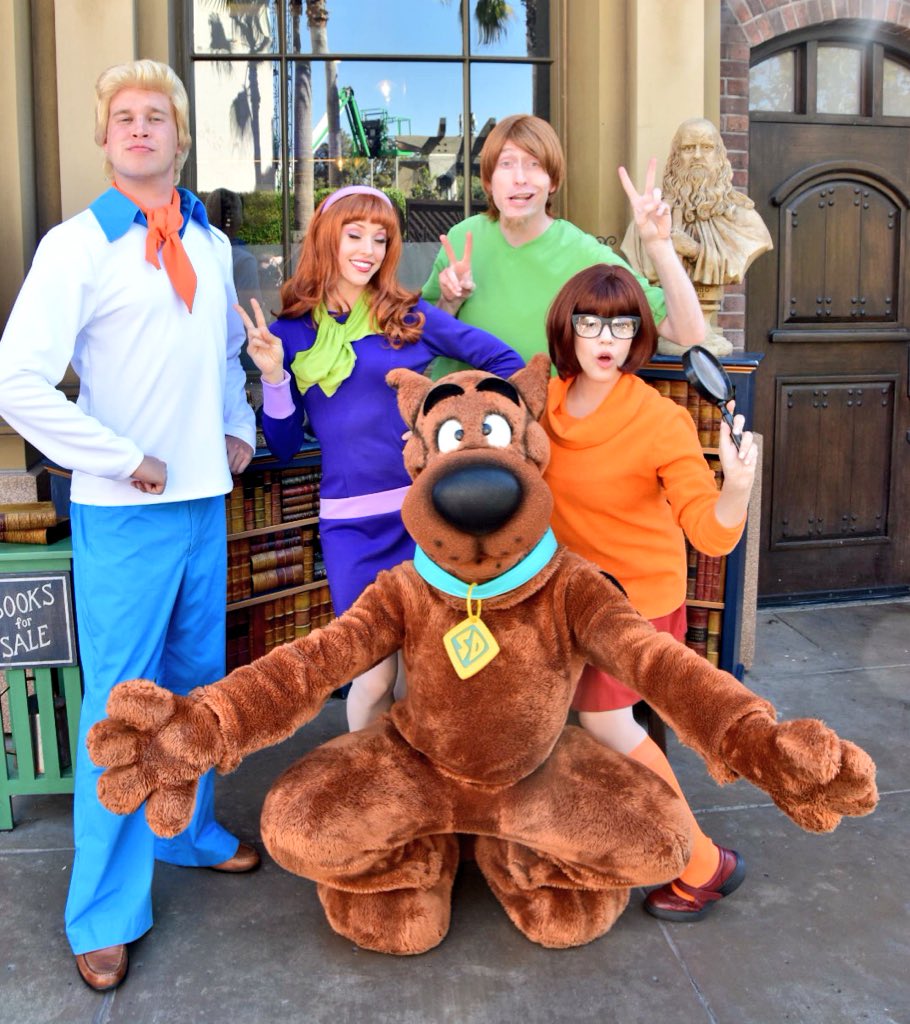 So, no matter what your preference for films is, these great Netflix films will all be ideal for a cozy night in this fall with friends, your boyfriend or girlfriend, or your family. Why not let us know in the comments below which one of these films is your favorite? Or let us know if you have any recommendations of your own – we'd love to know!
Featured source image: https://www.pexels.com/photo/close-up-photo-of-halloween-decors-1449058/