10 People You'll Always Run Into At Elgin Community College
College students come from all walks of life, from all across the world. It's interesting to step foot into a lecture and discover the varieties of people that share this one common class among this huge campus. Although we differ greatly from one another, college and an education and high degrees are our common ground. Community college, especially, makes us no different from one another, despite having teenagers, parents, army veterans, and elders all in the same class. Whether you go to a small, private university, or a rather large community college, there are certain groups of people each one of us knows all to well. Here are 10 people you'll always run into at Elgin Community College.
1. Student Life Enthusiast
The Student Life at ECC has a wide variety of clubs and organizations. If you're a part of Student Life, you almost always are found within the sacred double doors that lead to club cubicles that only Student Life members can hang in. If you're not involved, it's not uncommon to walk down the hallways while someone from Student Life encourages you to take a free sample of whatever they're offering up to consider joining their club or group.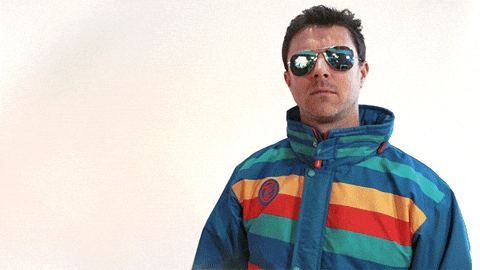 2. The Pajama Pants People
You know what I'm talking about. People roam the halls of ECC wearing their flannel pajama bottoms. Some even sport character-ridden pants, pajamas nonetheless. You never really see these people interact with others, they just go to class and and remain unnoticed, besides for their pajama pants, of course.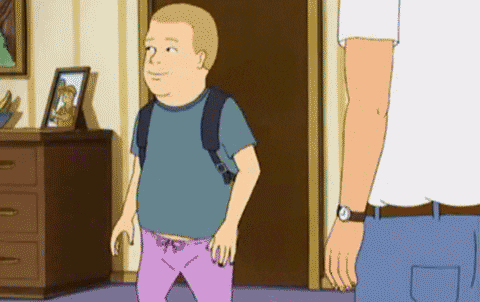 3. The Army Vets
ECC offers great programs and clubs for people in the service and for veterans. Whether you're on campus for 10 minutes or a few hours, you'll always spot at least one army vet sporting their camo backpacks with appropriate name patch. We salute you and your efforts, and we certainly appreciate your services for us and the country!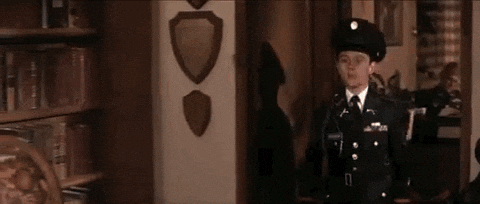 4. The Sort-Of-Not-Reallys
The people who you sort-of-not-really know are vast in ECC hallways. You'll walk past at least five people you sort-of-not-really know on a daily basis. Do you smile at them? Do you give them a slight head nod? Are you even on those type of terms? No one will ever know.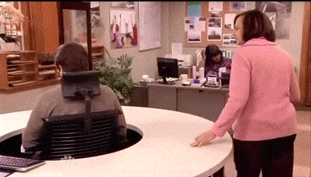 5. The Closed-Lip-Smilers
Apart from the people you sort-of-not-really know, there's the people who you know better than the previously mentioned. You're not really friends, but more so acquaintances. You give these people the typical closed-lip-smile that says "hi" without inviting any more conversation to ensue. You know what I mean.
6. The Couples
ECC has it's handfuls of couples who enjoy holding hands to each and every destination in the building. More often than not, you'll spot a significant other waiting outside the door of a lecture for his/her counterpart. The PDA fanatics are the most notable; a school setting is no match for their undying love.
7. The Scrubs
ECC has amazing dental, nursing, and massage therapy programs. It's not unusual to spot 5-10 students sporting scrubs during your day at ECC, each of different colors. Some scrubs are purple, some are a baby blue, others are green…all with squeaky clean, white sneakers. Almost every student notices them, whether they admit it or not.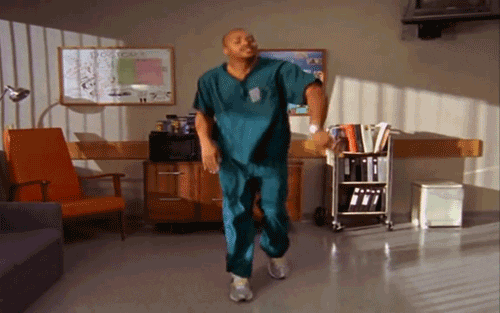 See Also
8. The Costume Dressers
In no way am I trying to be offensive, but my observations are quite strong. Freedom of expression in clothing form is a wonderful thing, and I'm all for it! The people of ECC are, too, I suppose. Once a week you'll spot someone in some sort of costume, cat ears, or something like-minded. Halloween is only one day year, but ECC welcomes it year-round. If you know, you know.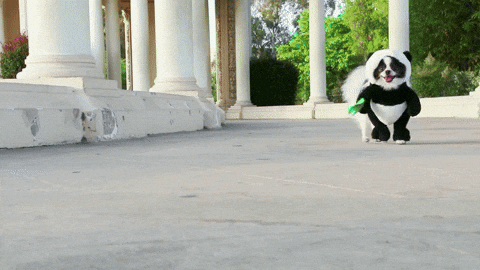 9. The Lounge Cliques
The word "clique" is extremely cliche, however, ECC has a ton. Whether you notice or not, in every lounge on campus, there's the same groups of people who occupy the same spaces almost every day. They really don't interact much with outsiders, which is fine, because outsiders don't really want to be interacted with, a.k.a me.
10. The Roller Backpacks
Again, I mean no offense, but i'm a natural born observer! In my time at my precious community college, I have observed the handfuls and handfuls of roller-backpack squeak their wall down the halls. ECC is home to those who love roller backpacks, it is what it is! They cruise their way down the hallways without any strain on their body, which is quite smart of them! Sporting a roller backpack is certainly not unusual, and you learn to maneuver their wheels while you're speed walking to your class or out to the parking lot.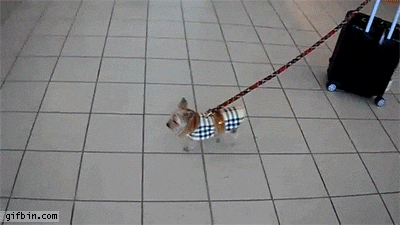 Whether you're an observer, or a proud part of one of these groups of people, you're applauded for the commonalities between us: being hard working students!
If you attend ECC, or any university with similar sightings, I'd love to know in the comments down below!
Featured Image Soruce: http://www.wisconsinarchitect.org/elginsciences/
Comments, Questions & Rants