20 New Years Eve Sequin Dresses Under $50
As hard as it may be to believe, the end of the year is fast approaching. Some of you may already have new years plans, and for others, your plans may be in the works. Either way, NYE is an easy excuse to have one too many drinks with your friends. If you're planning on attending a party, going out, or throwing a party yourself you might be asking yourself WTF are you going to wear? I'm here to tell you that you can never go wrong with a sequin dress. These cute and cheap new years eve sequin dresses are perfect to ring in 2018 with!
  
These baggy quarter sleeve new years eve sequin dresses are so cute for not only new years eve, but for a holiday party in general!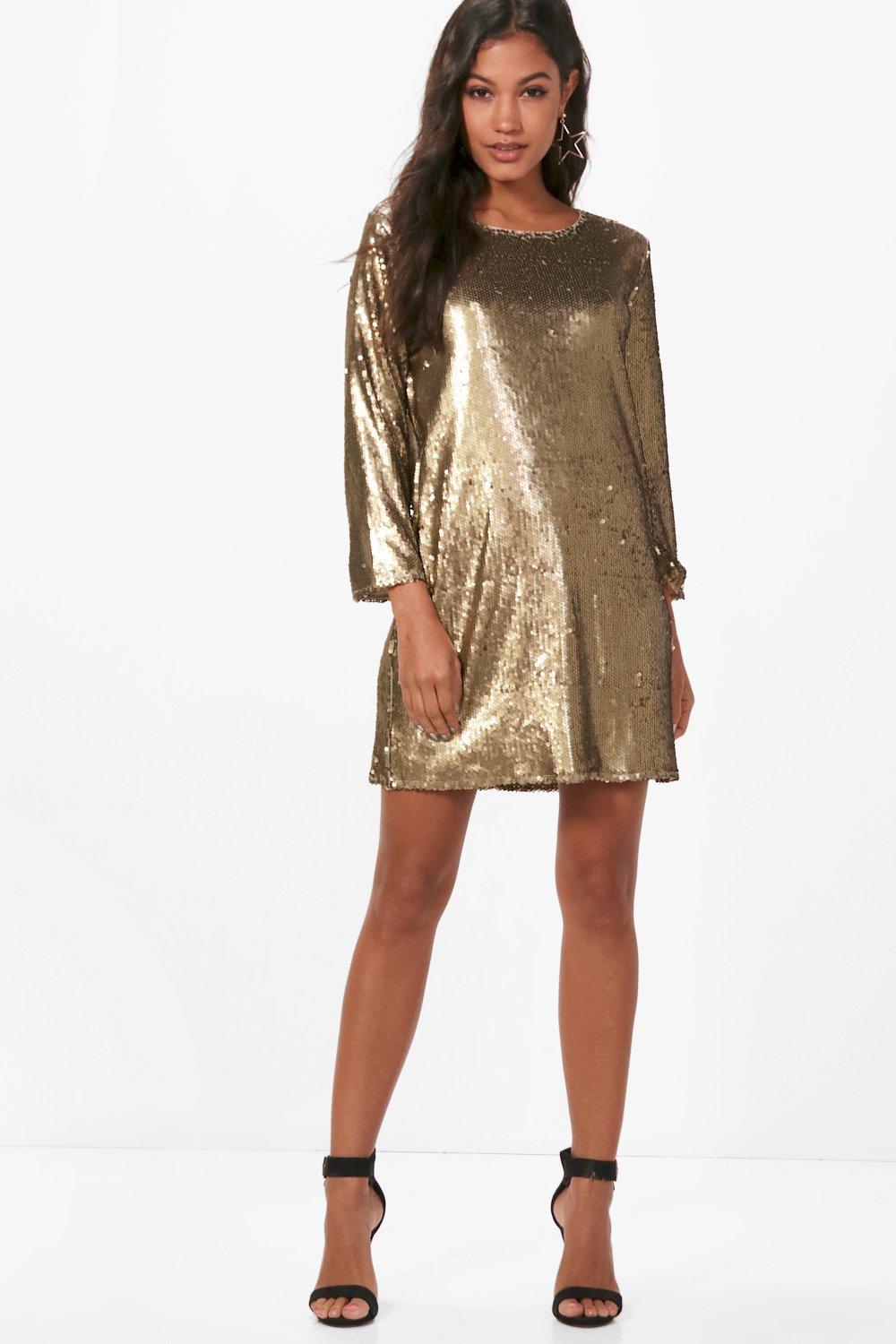 Long sleeve dresses on NYE… I mean, come on it's needed. Especially if you're celebrating up north.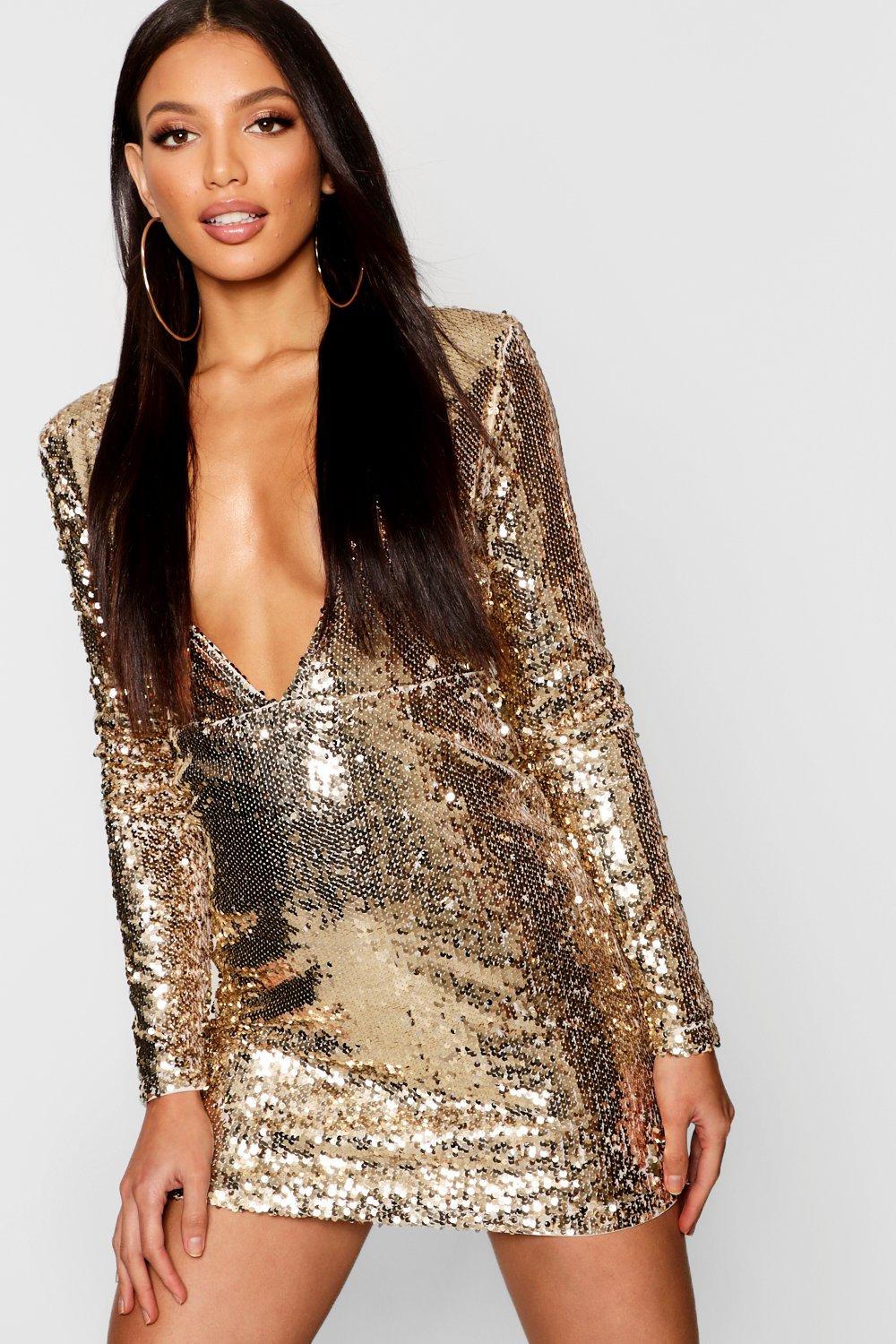 Green seems to be the sequin style of the season! The blueish-green color gives off some mermaid vibes for sure, which actually is super cute for NYE.
This bandage style cocktail dress is such a simple and cute outfit to wear to your new years eve party!
As you may know, off the shoulder was the style of the season this past summer. However, we don't have to say goodbye to it just yet with this cute new years eve dress!
It may be cold, but if you still want to show off some skin, mesh may be your best option! It's like tights for your arms, and will help to keep you from freezing.
If you're thinking sequins may draw a little too much attention, then try them out in black. The darker color will help to tone it down, while still looking super cute!
No one said that sequin dresses had to be one color! This patterned dress is super cute, and can definitely be worn this NYE.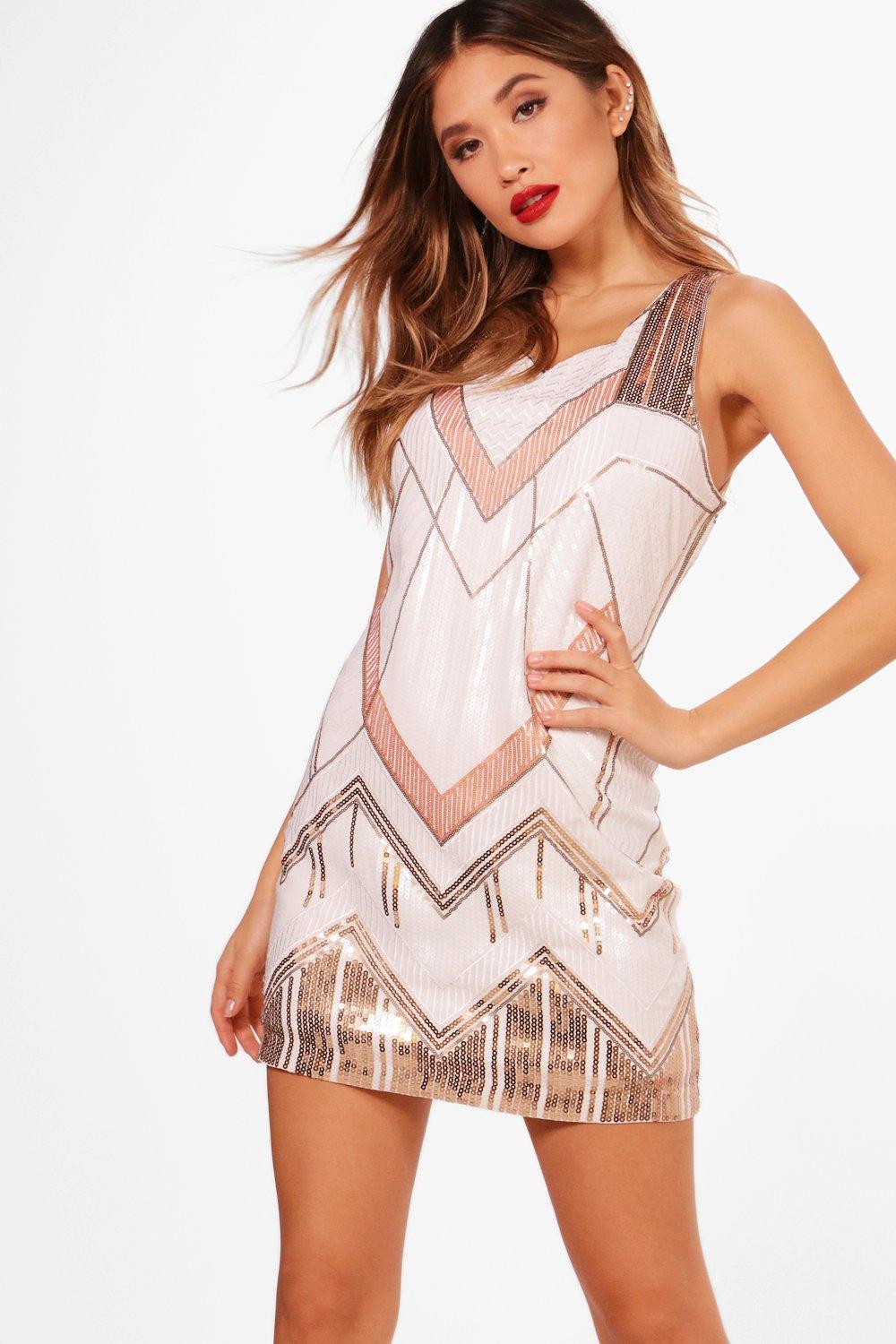 I don't know about you, but I absolutely love the neckline on this! It's super flattering, and looks great on all body types!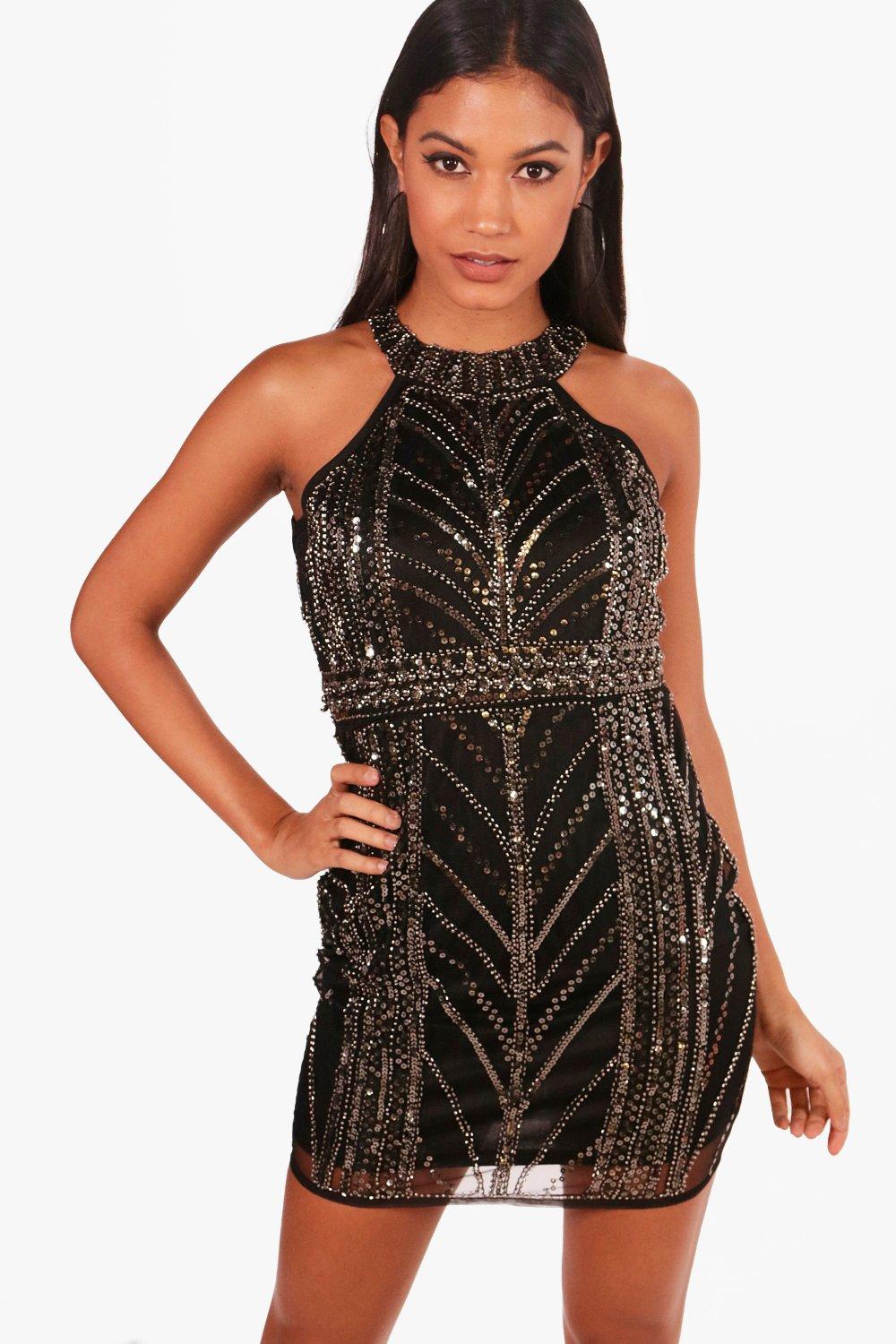 If you're looking for a sequin dress, this may not have been your first choice. However, this dress is super sexy without being slutty (if ya feel me), not to mention it's sequin designs are the perfect accessory!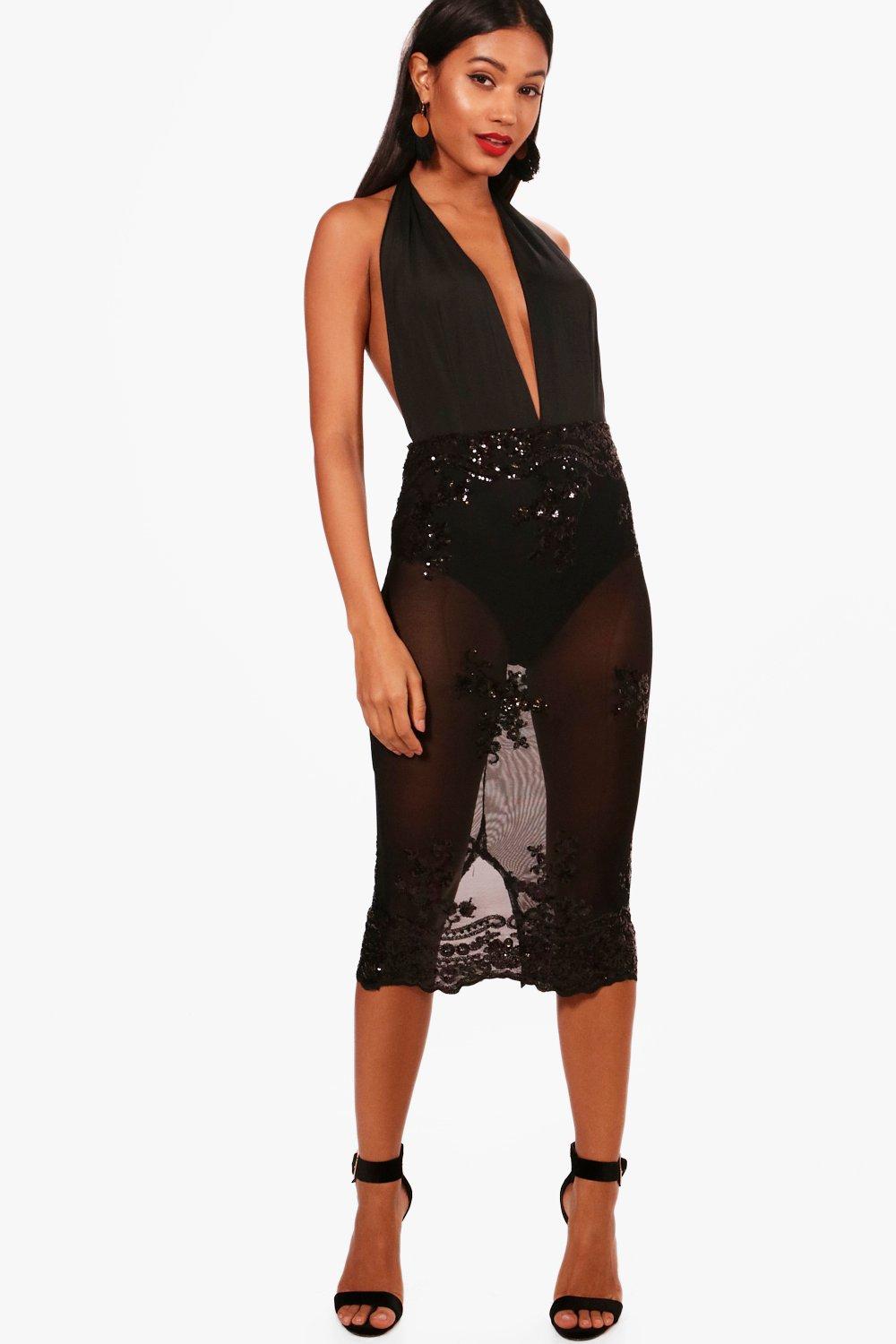 This dress is absolutely adorable, and would look great worn to any holiday event! The chevron sequin pattern is the perfect touch!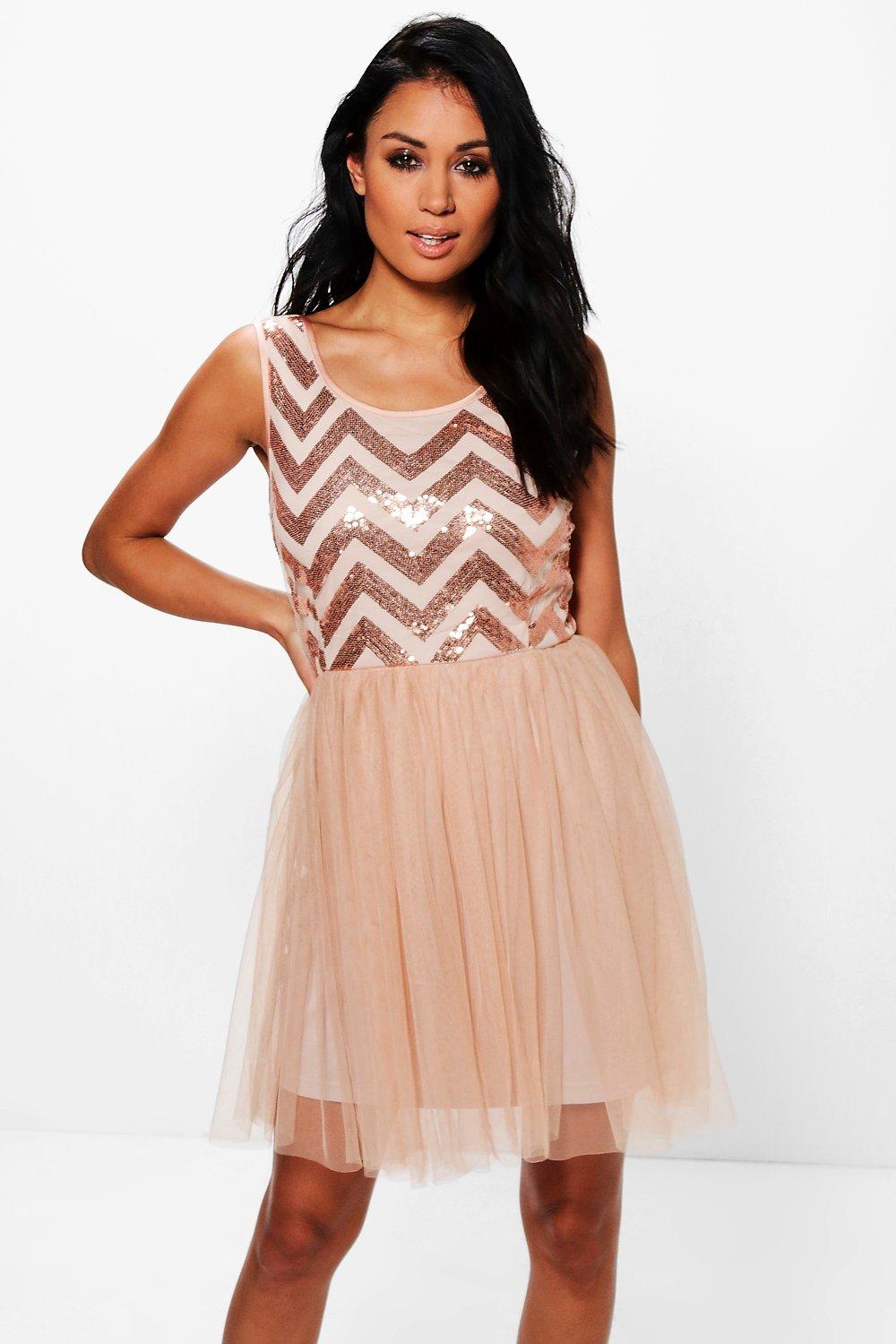 This sexy and simple silver dress is one of the staple dresses when it comes to NYE. However, it's for a good reason I mean look at it!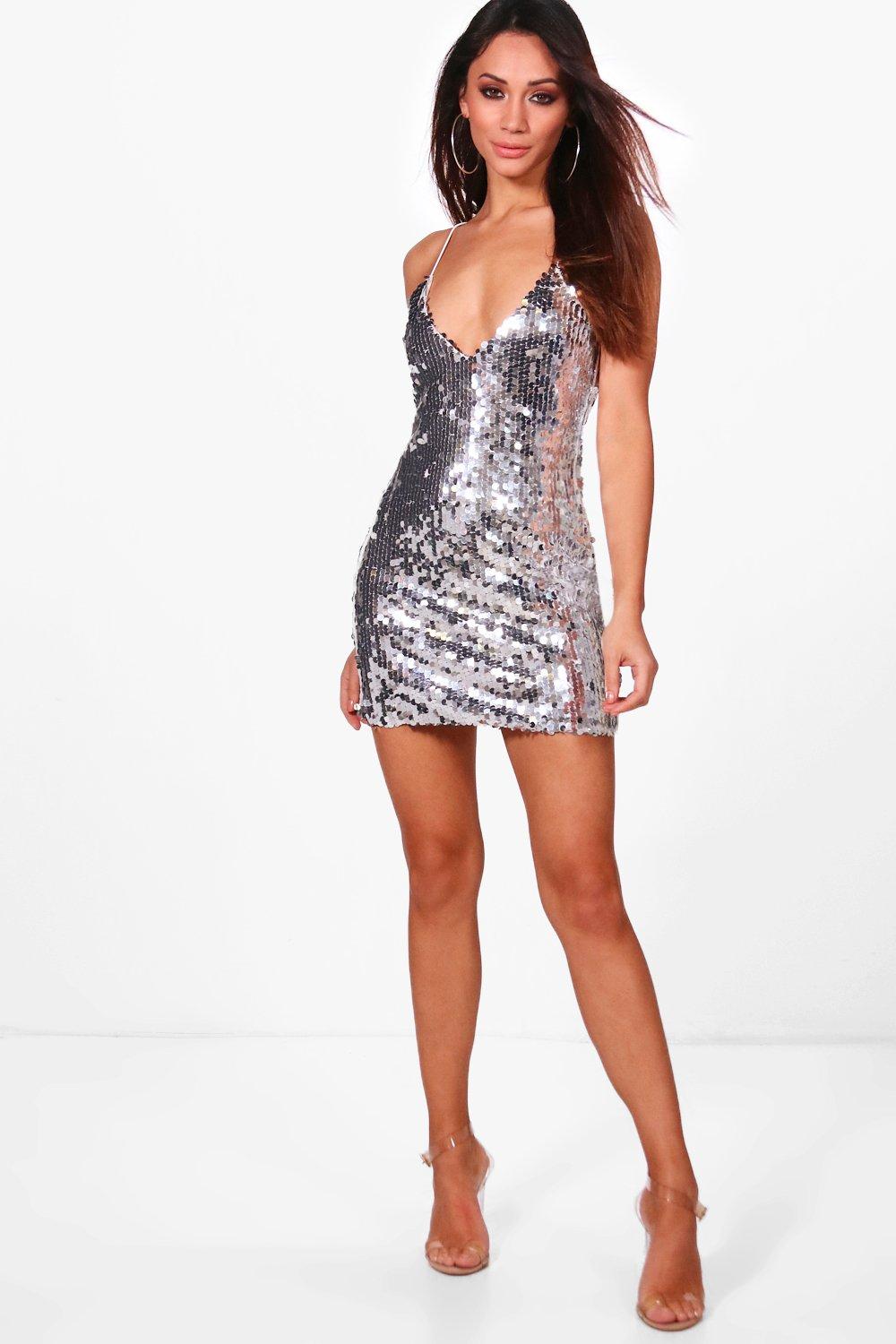 High neck dresses are totally in right now! This sequin NYE outfit's neck will keep you warm, along with its long sleeves!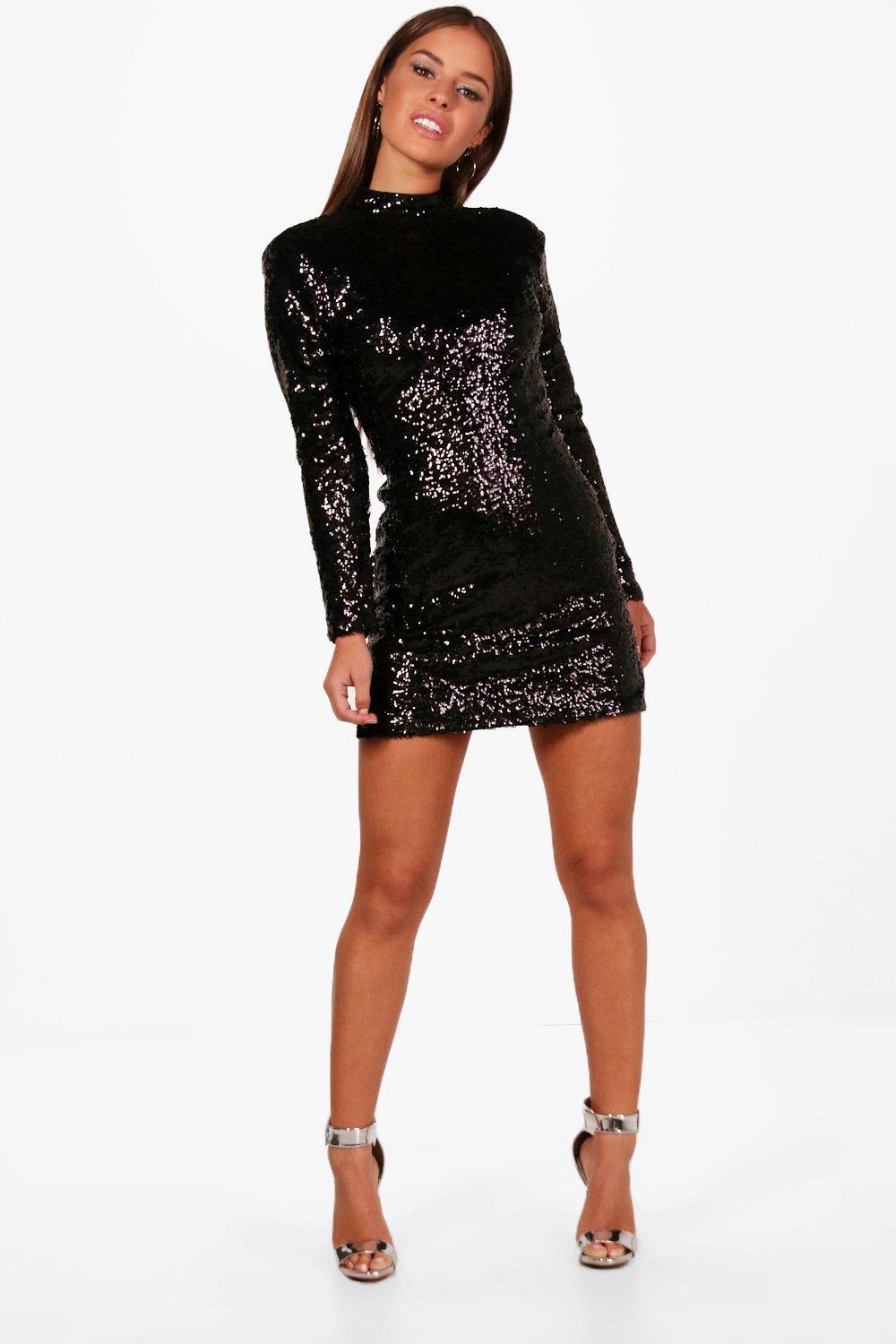 If you're feeling bold, go with a deep V-neck and show off some cleavage! It's New Years Eve after all!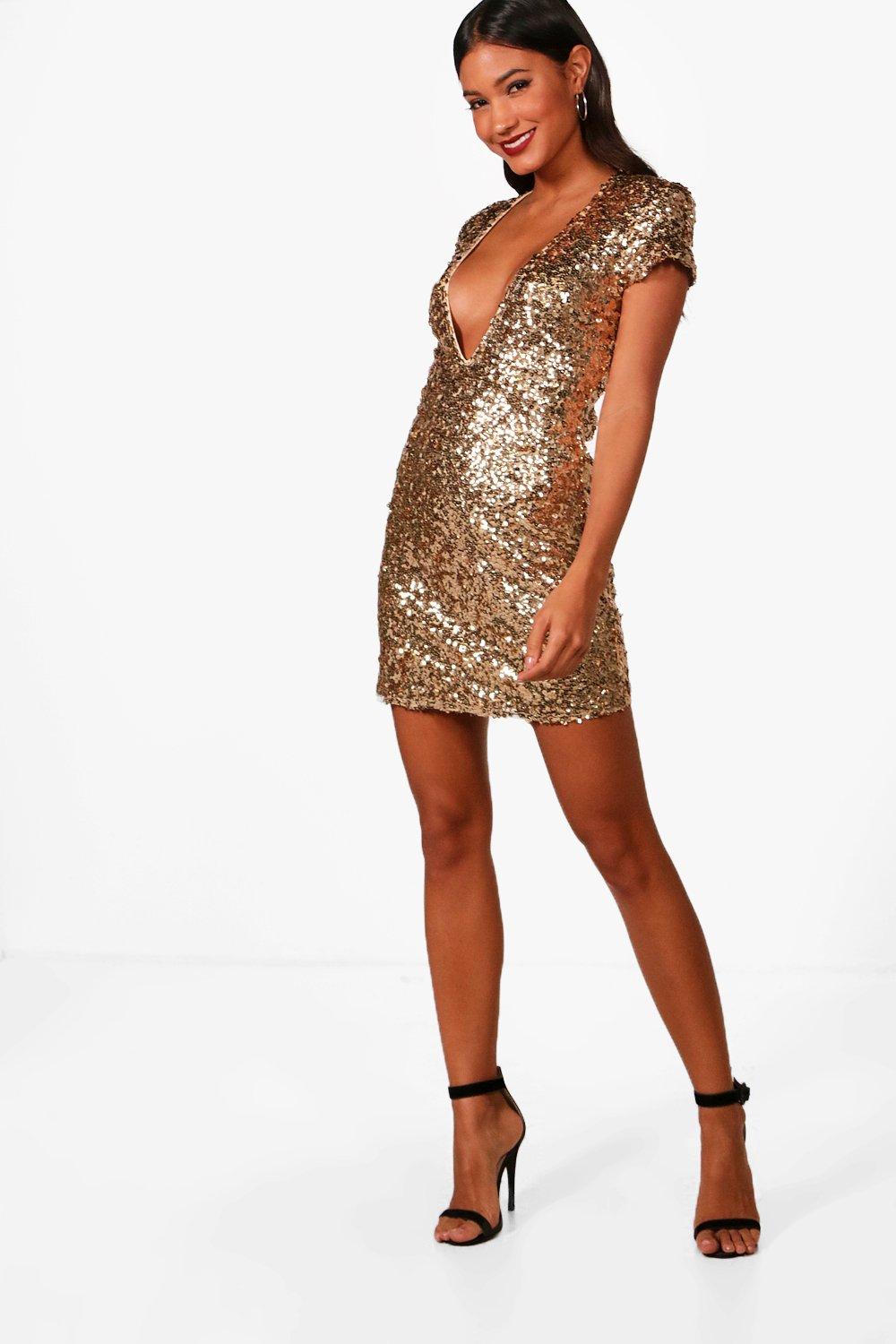 15) Get Festive With Some Fringe
Fringe is always a fun element to incorporate, especially for an event like new years. If you love dancing, then this dress is for you!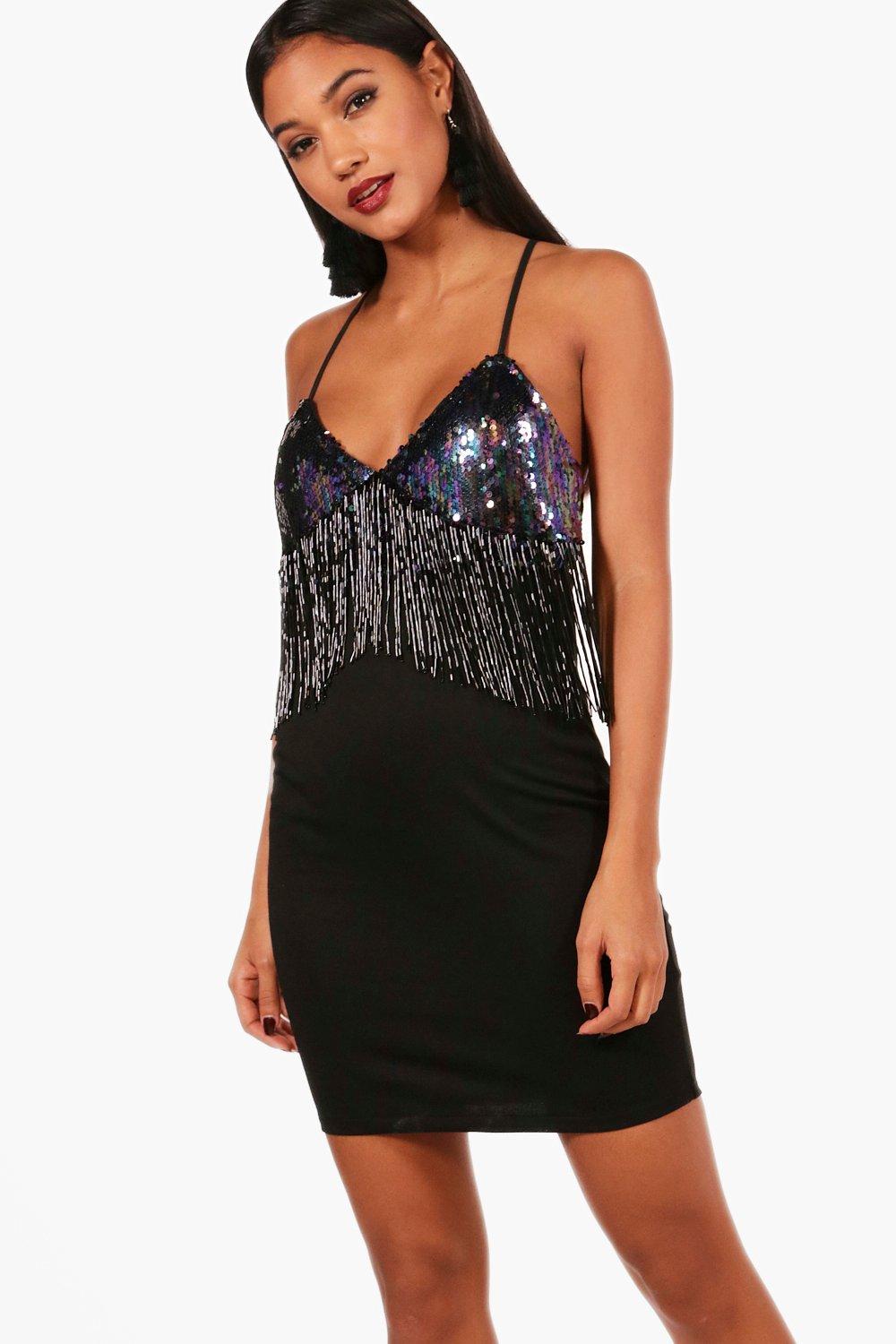 16) This Unique Emerald Green Is Everything
Okay, so if you have green eyes buy this dress right now because it will look amazing on you.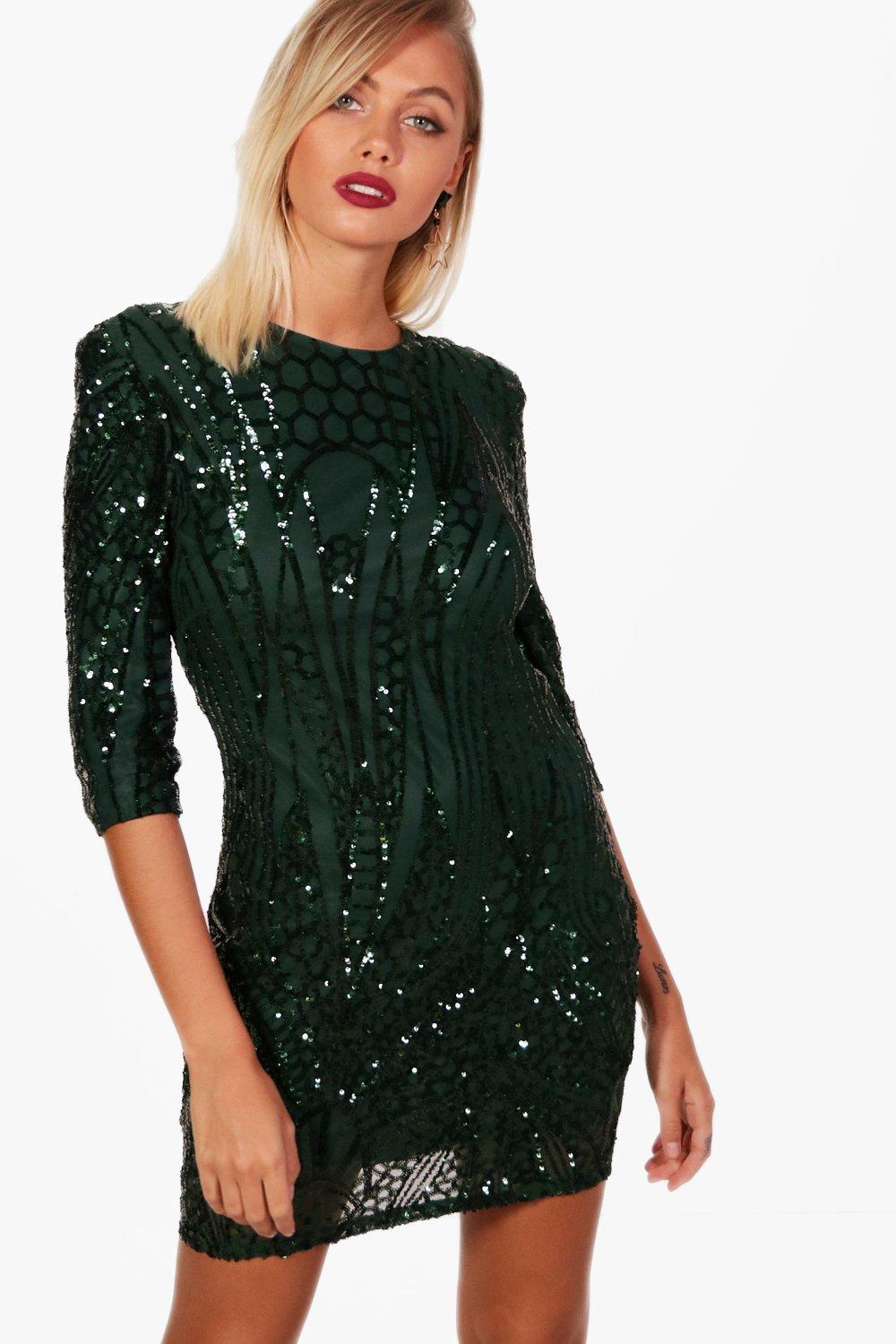 A cami dress is a sexy option, and is great if you know you'll be busting out your best dance moves all night.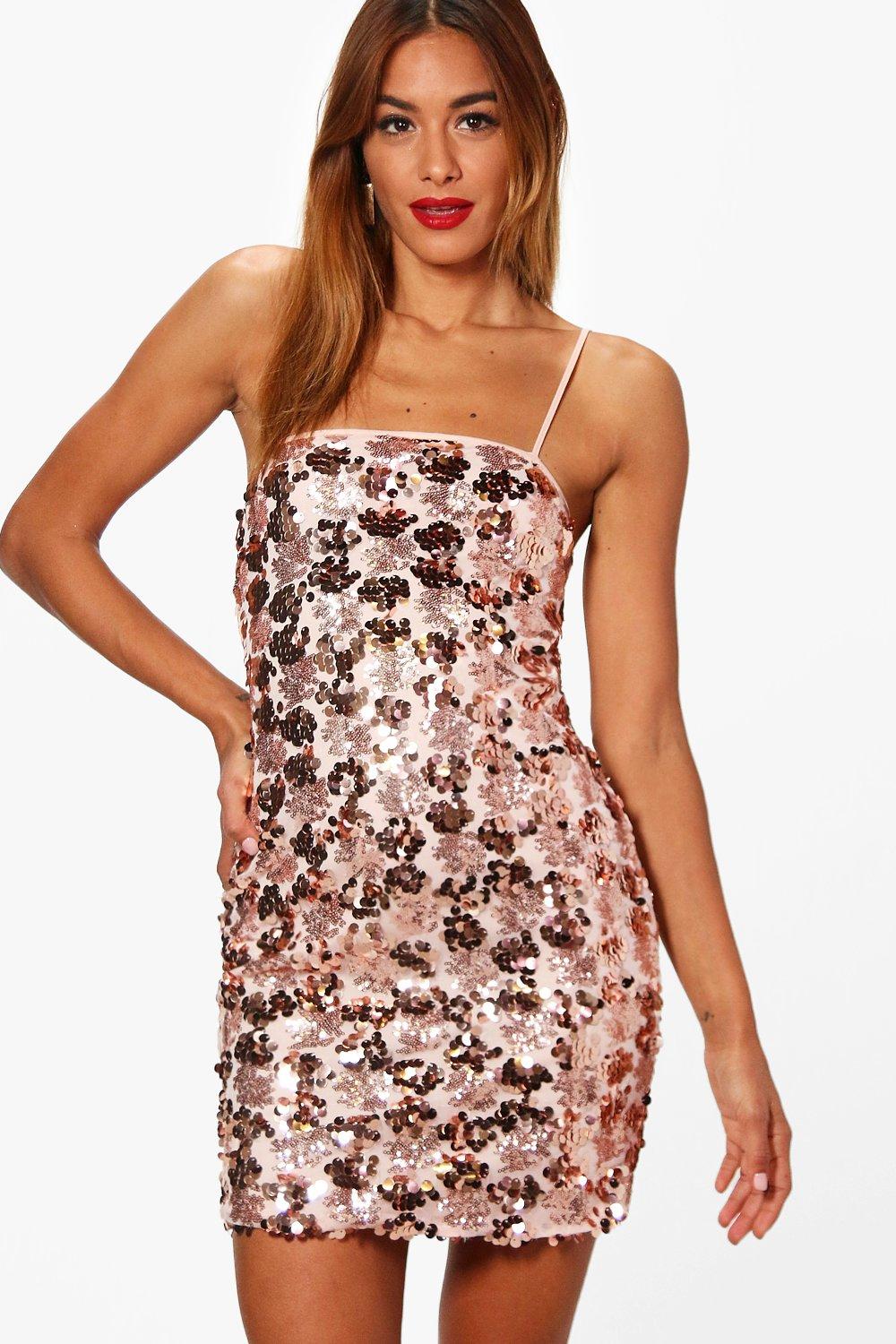 This off the shoulder dress incorporates some frills, while showing off that body! Definitely one of the cutest New Years Eve sequin dresses!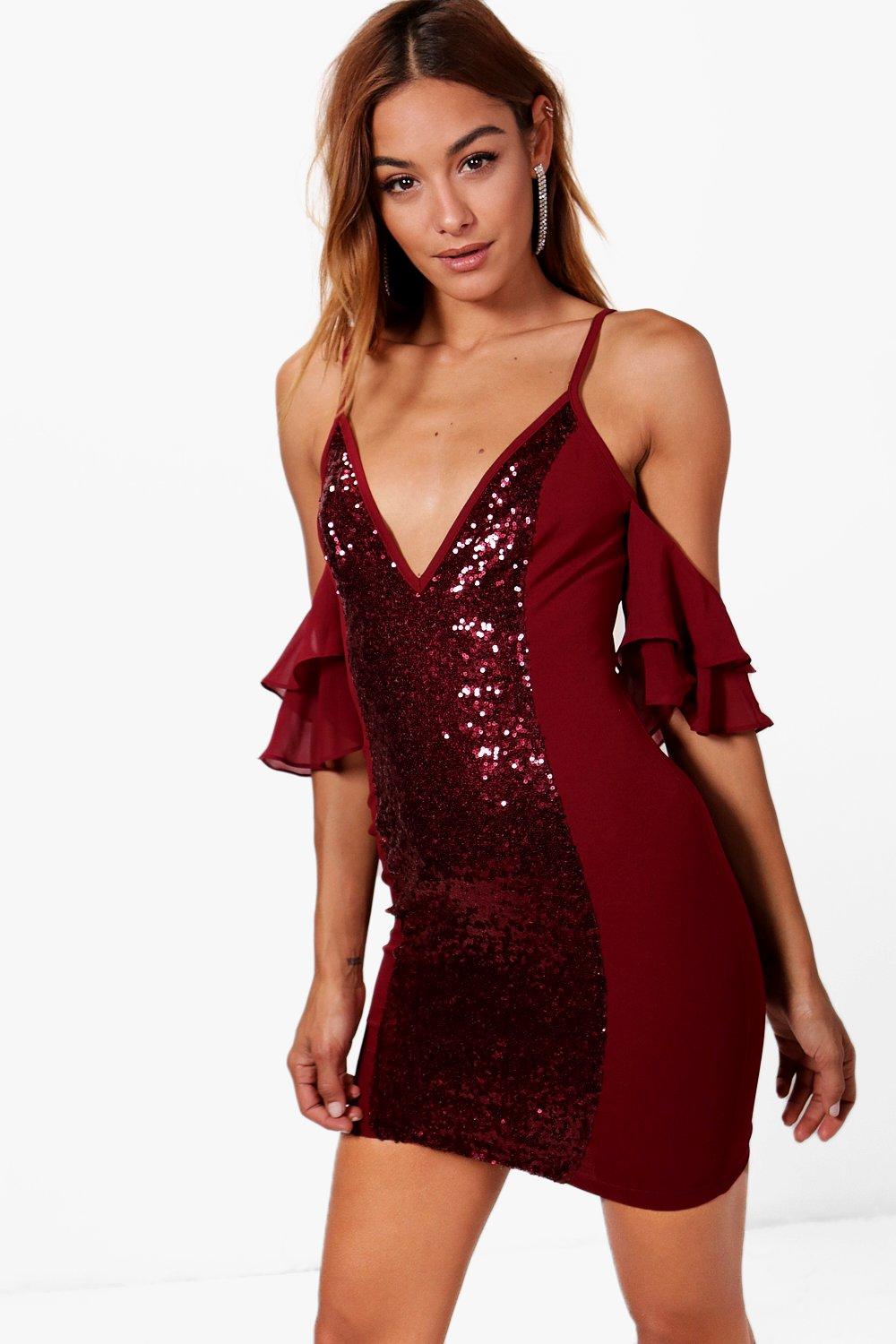 As you may know, velvet is a super popular fabric and combined with sequins you get this masterpiece! Definitely a great dress to go out in!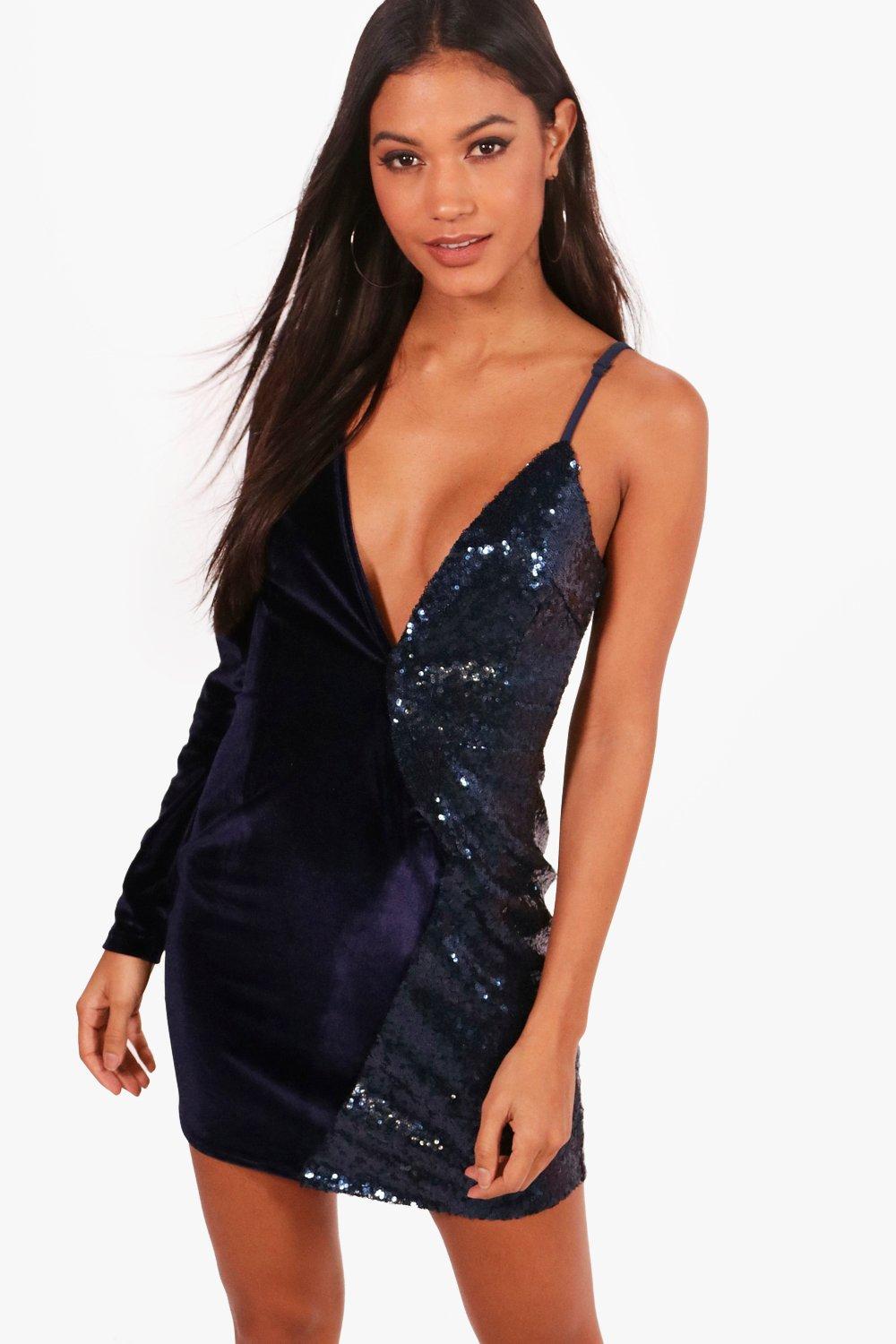 20) Last But Not Least, Red
This is the classic red that we have all been waiting for. Red is such a traditional New Years Eve color, and looks great even in sequin form!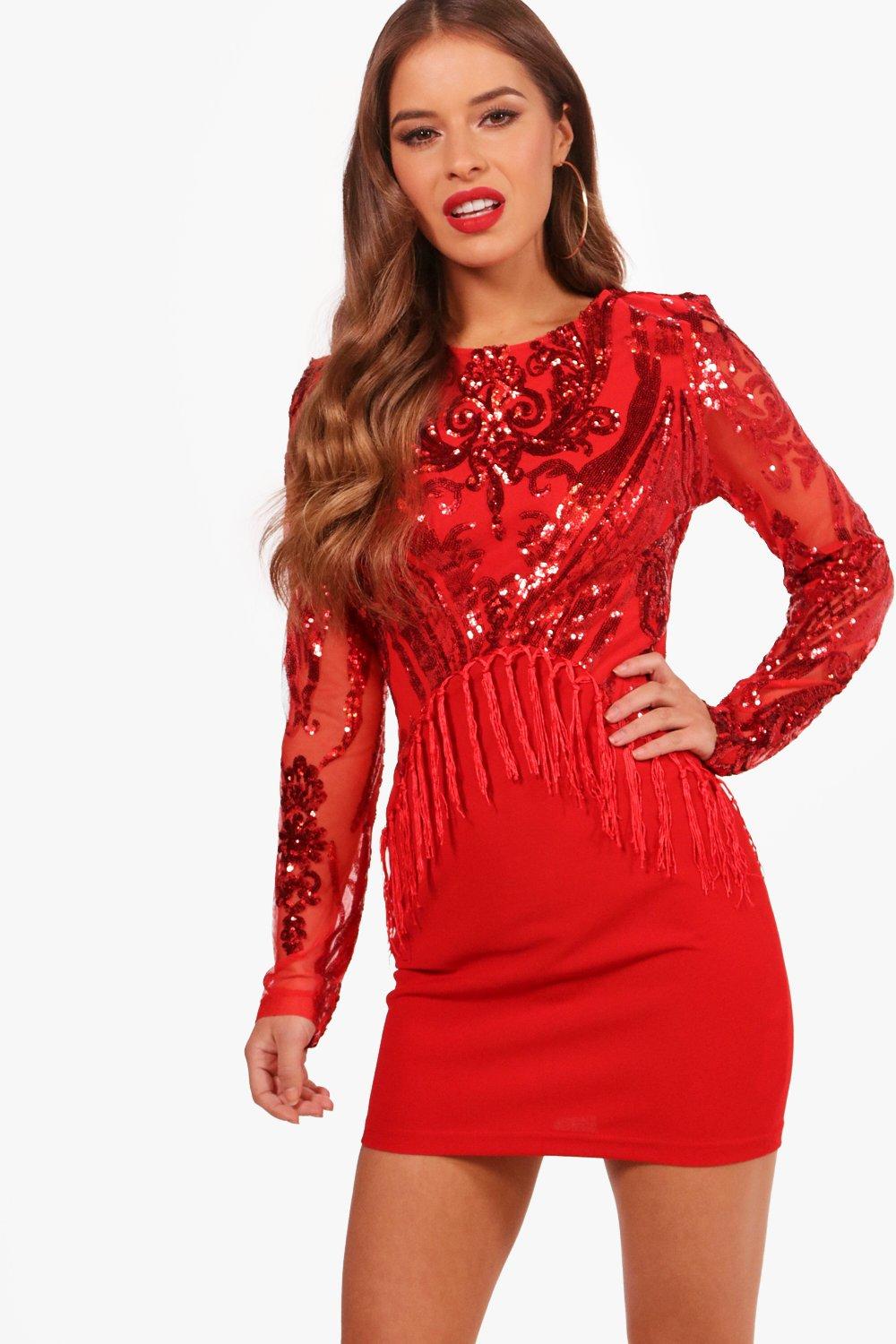 Do you like these new years eve sequin dresses? Let us know in the comment section below!
*This is a sponsored post. All opinions are my own.
Featured Image Source: www. Pinterest.com
Haley Lyndes
Just a twenty-something trying to navigate life. Northern Vermont University graduate. Yes, I own Birkenstocks. No, I do not like maple syrup. Hoppin' around New England since 95', currently in MA.