10 Minimalist Apartment Ideas For Girls On A Budget
Okay, we all know it's hard to be a millennial in the current climate. It's hard enough to find an affordable apartment, let alone decorate it. Don't worry, I have a few tips for making your apartment feel more like your own. Here are some minimalist apartment ideas you'll love.
1. Reorganize your space. Find a layout that you love
if you've had the same set up for months, you're probably sick of it and could use a change. Try putting your couch on the other side of the room, move your dresser closer to your closet and away from your bed. Whatever works!
2. If you have old furniture that has paint chips or missing knobs…
Get a can of paint or a new set of knobs from your local Home Depot. It doesn't cost much, and it gives new life to your apartment!
3. Pick a wall in your apartment that needs some love.
Color, photos, whatever. Ask your landlord what modifications you're allowed to make. If you can paint a wall, do it! Make a bright spot in your apartment. If not, consider doing a photo collage on the wall. You don't need a bunch of photo frames; just use sticky tack to stick them to the walls!
4. If you have any old artwork, misplaced book pages, or even movie posters (it pays to have a friend at the theater), frame it and put it on the walls!
Every little bit makes it feel more like your own.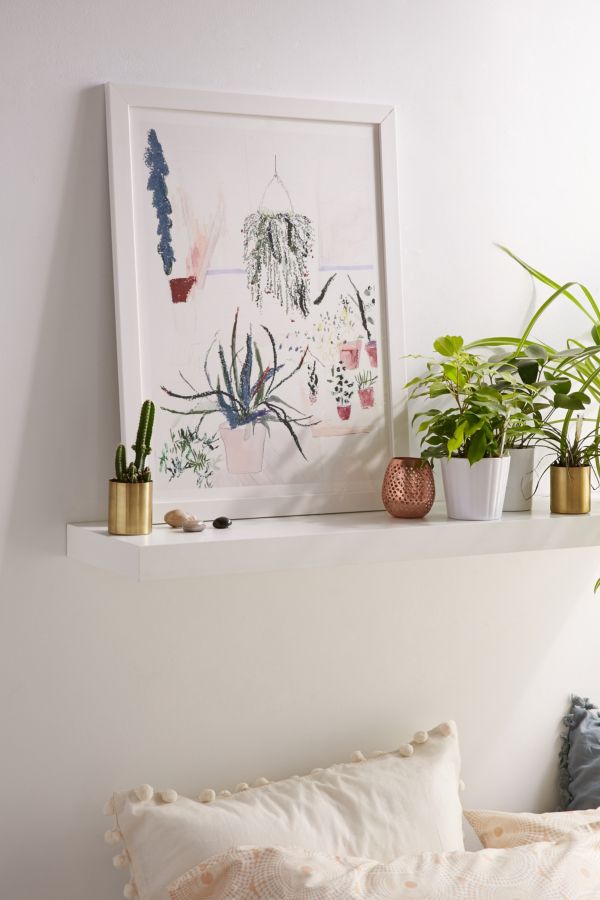 5. Want a piece of décor that will look like you totally put a lot of energy into it, but really it took you five minutes?
Find the park nearest you and find a few pine cones. Put them in a glass bowl, and bam – instant outdoorsy chic!
6. If you have a lot of clutter, stuff that you've collected over the years but aren't sure what to do with: GET RID OF IT!
Chances are, if you haven't used it in the past year, you're not going to again. Do yourself and your apartment a favor by getting rid of the clutter and instantly feel like you have more room to breathe.
7. Get a small pot of soil and a packet of seeds.
Grow a small flower in that lonely window sill. It takes less than a minute to water, and the pop of color will be totally worth the effort!
8. Take your books out of their boxes and arrange them on a shelf, bookshelf, tabletop, whichever!
Books are meant to breathe, plus they'll decorate your room without any extra effort!
9. Upgrade your shower curtain from that dull, plain white that has probably been there since the first resident.
Get a cute one with cats, and a world map to inspire your wanderlust! This is one of the cutest minimalist apartment ideas!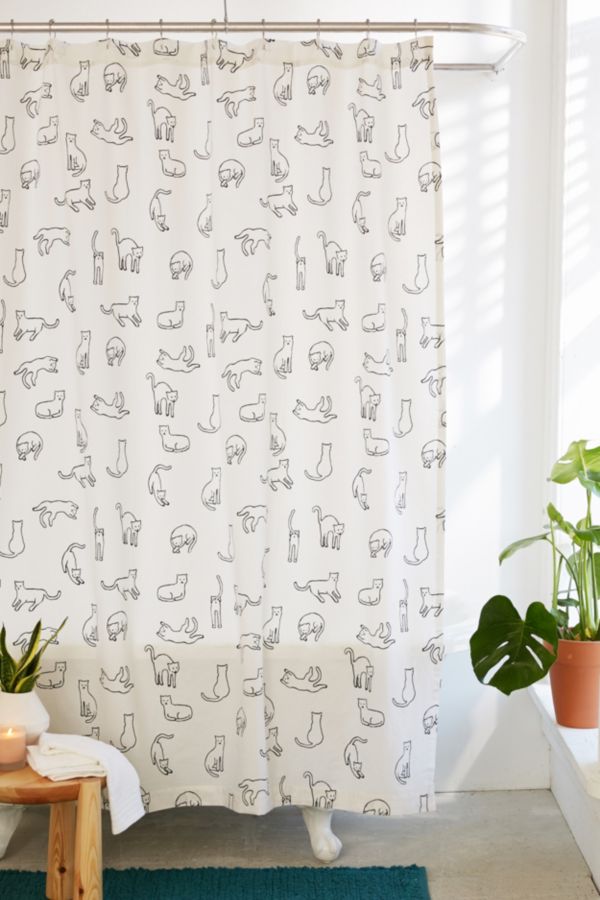 10. Invest in an overhead lamp that suits your style.
It doesn't have to be the boring, one bulb contraption that's already there. Find a chandelier or a lantern to brighten up the room!
What do you think of these minimalist apartment ideas? Let us know in the comment section below!
*This is a sponsored post. All opinions are my own.
Featured Image Source: www. Pinterest.com