Little Black Dresses from Affordable Brands We Love
From classic to chic, a little black dress is a must in every college girls' closet. It's a timeless go-to piece that results in an effortless, yet classy look. It's appropriate for every upcoming event; a wedding, job interview, night out with friends, or a date with your significant other.
instagram.com/cocogenn
Below are 8 little black dresses from some of our favorite affordable brands. From casual to dressy, there's a look for every college girl!
Forever 21 is the ultimate college girl store. They have sales and discounts nearly every week on their already cheap collection. (Hint: ask about a student discount in store.) The newest trend these days is *off the shoulder* EVERYTHING. For only $18, this dress is perfect to show some skin and still be classy. Dress it down with a pair of sandals, or dress it up with pumps and a cute bag. Perfect for ANY occasion.
This European brand is quickly becoming one of the leading fashion brands across the globe. With trendy street style inspired pieces, swim, accessories, shoes and all the basics, you'll be totally up to date with what's hot and what's not.
For those a bit more daring, this ensemble goes for about $50. Business in the front, party in the back (HA). The simple fit, with an open back design makes for a subtly sexy number, perfect for anyone hoping to steal a few glances.
Like forever 21, Charlotte Russe is an affordable brand that offers constant sales and discounts, IDEAL for broke college students. This pretty little black dress runs for $20! The dipped neckline and side cutouts add a bit of drama to the otherwise classic pencil fit LBD.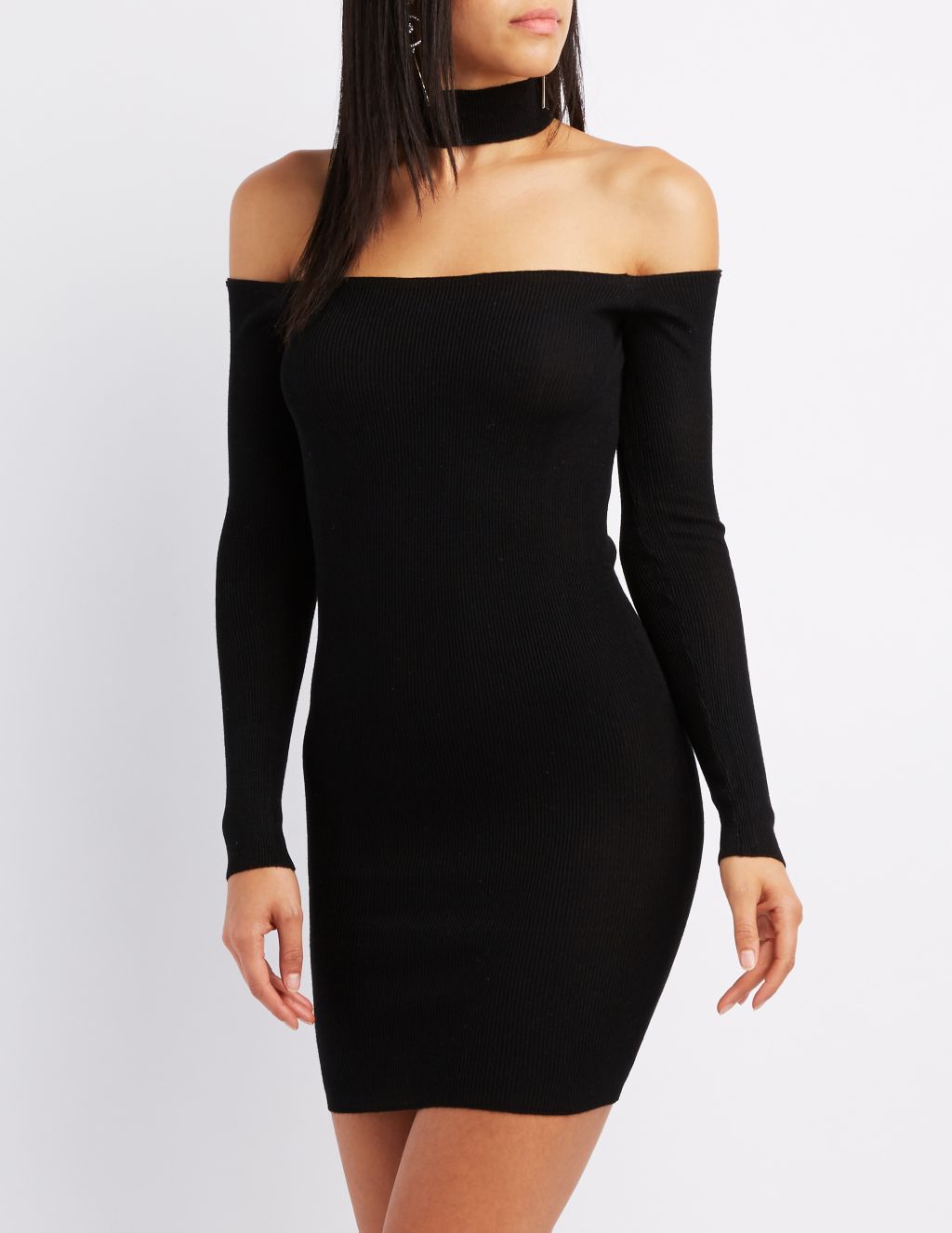 Express brand is a tad more expensive, but offers tons of discounts and sales. Plus, if you sign up on their mailing list, you receive an automatic 20% off your first order online! This dress is only $30 and can be worn for multiple occasions as it can easily be transformed depending on how you style it!
Asos has a great variety of little black dresses, but we couldn't help but be drawn to some of their more basic styles. Take this shift dress for example. At just $63, you can rock this LBD without breaking the bank! Wear it to dinner, an interview, or even to class! With the right accessories, this dress could be used for anything!
For only $30, this comfortable wrap dress would be perfect for any season AND any occasion. Wear a cute sandal in the summer or leggings and booties in the winter. The loose fit and flowing material is flattering for all body types as well.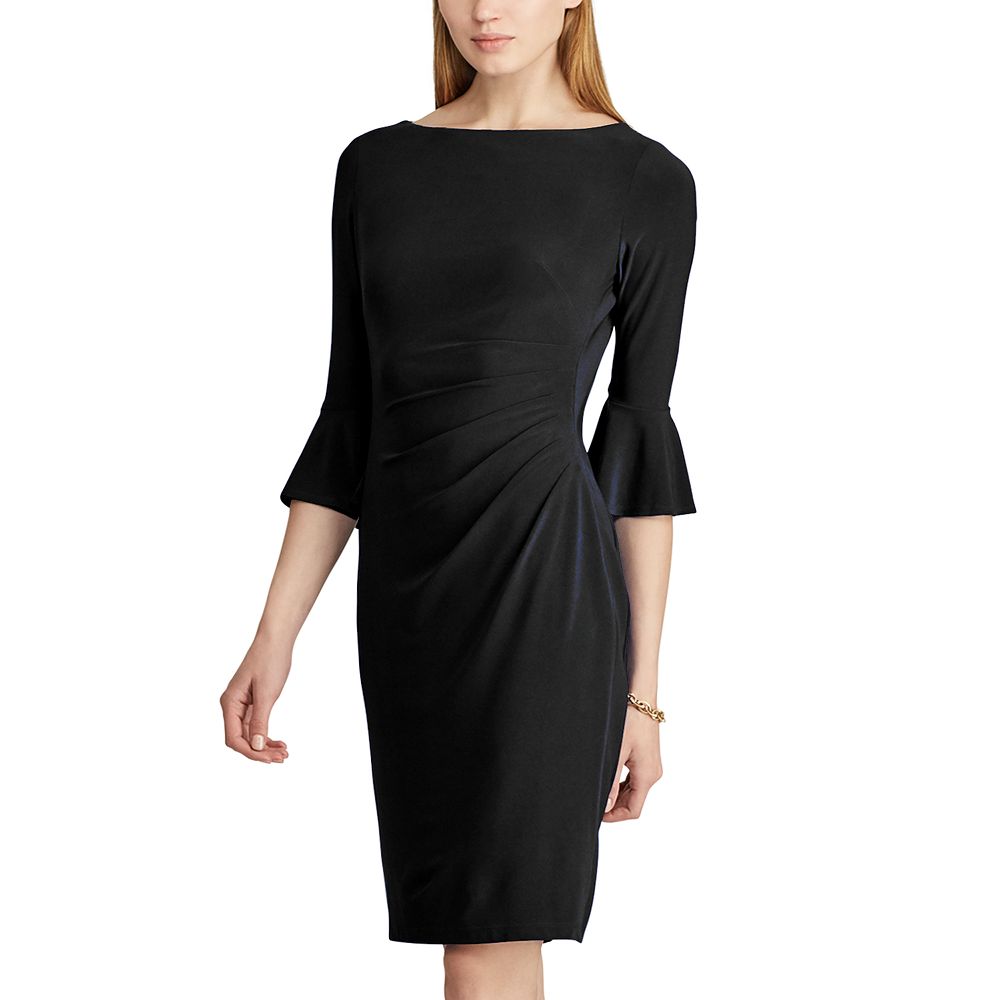 A trend that is quickly making it's way onto the scene is faux leather, and we happily welcome it into our LBD collection! This piece from Top Shop is on the pricier end of the spectrum, but definitely worth the investment! At $85 it is great for a formal party or even a more casual occasion. There are many kinds of leather black dresses, so experiment with this style. Emphasize the rocker look with a studded boot, earrings and really make it pop with a bright red lip.
Which little black dress is your favorite? Leave us a comment in the section below!
Emily Elliott
Emily is a Junior at Austin Peay State University where she is majoring in Business Management. She loves animals, cooking & baking, The Walking Dead, and tea in the evenings. Emily hopes to one day own a successful restaurant/bakery.