Looking for the best liquid lipstick that doesn't feather nor smudge? Try these liquid lipsticks that will stay on all day long – with no touch ups required!
1. Maybelline SuperStay Matte Ink
This beauty blogger approved liquid lipstick stays on all day and leaves a beautiful matte finish. And it is available in a wide range of colors, from brick red to lilac!
Sponsored Link

2. Dior Addict Lip Tattoo
Yes, like a tattoo, this liquid lipstick is also difficult to remove. When wearing this, you do not have to worry about your lip color transferring to your food or fussing in the mirror to touch it up. Most importantly, this liquid lipstick is lightweight and comfortable to wear; never drying or sticky!
3. NYX Lip Lingerie Liquid Lipstick
Looking for the perfect nude lipstick that will stay on all day long? Try NYX's creamy and weightless Lip Lingerie. With its non-drying, creamy formula, your lips can finally slip into something a little more comfortable.
4.Lime Crime Matte Velvetines
This vegan and cruelty free liquid lipstick is both food and kiss proof. As a tip when wearing this liquid lipstick, their website advices you to apply lip balm 15 minutes before using it. And if you happen to be  fan of Riverdale, it is Cheryl Blossom approved.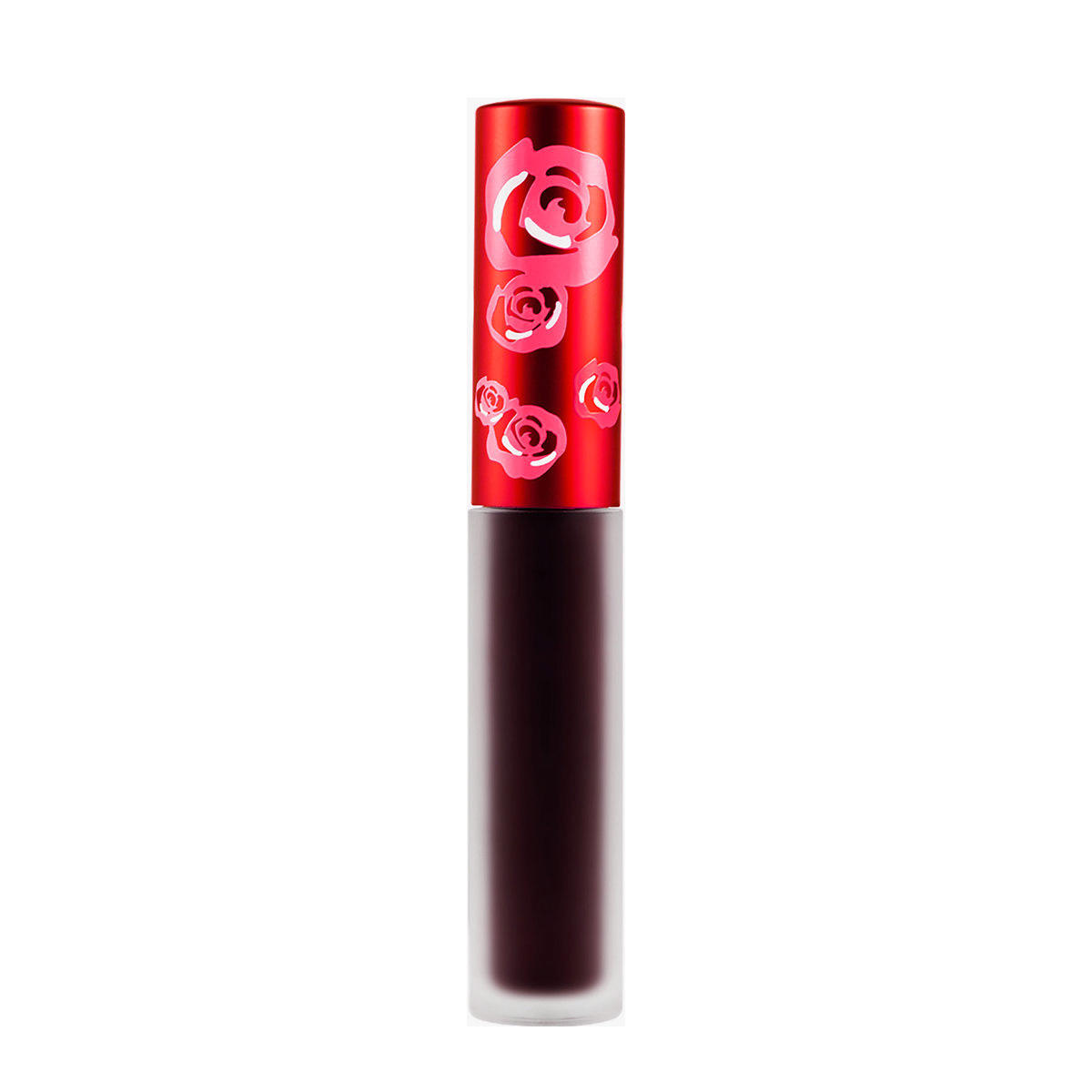 5. Sephora Collection Cream Lip Stain Liquid Lipstick
Most of us sleep on Sephora's Makeup Collection since there is a wide range of brands, from Fenty to Tarte, to choose from. This highly-pigmented liquid lipstick is infused with avocado oil, giving you the most silky and smoothest lips. Given its price and quality, this is one of the best liquid lipsticks on the market. And it comes in a wide range of colors, including colors in a matte or metallic finish.
Sponsored Link

6. Wet n Wild Megalast Liquid Catsuit Lipstick
In recent years, Wet n Wild has seriously stepped up their game and their liquid lipsticks can beat their high end competitors. This liquid lipstick not only stays on all day but it feels like a second skin that you will forget that you are evening wearing it. And while most drugstore liquid lipsticks can be more on the drying side, this one instead gives you pillow soft lips!
7. Rimmel Stay Matte Liquid Lip Colour
This military grade liquid lipstick will have you stunned with its staying power. For 24 hours, you will have kiss-proof and food-proof lips. If you prefer more bold and eccentric colors, this liquid lipstick comes in "Blue Iris," and "Shadow", which is a matte, light grey.
8. Too Faced Melted Matte Liquified lipstick
Formulated with non-stinging, plumping ingredients, this innovative liquid lipstick will never feather or crack on you. It comes in a wide range of colors, from bright tangerine to a dark black cherry. And it has over 260,000 'loves' on Sephora.com! If that many people love, you will certainly love it as well!
9. Anastasia Beverly Hills Liquid Lipstick
One of the best liquid lipsticks of all time. In one swipe, this classic liquid lipstick will give you a gorgeous matte color that lasts all day long. If you want to break away from the traditional rose and mauve color liquid lipsticks, try "Nocturnal" an indigo blue, or "Requiem", a metallic blackened teal for extra fun!
Sponsored Link

10. Giorgio Armani Beauty Lip Magnet Liquid Lipstick
If you have the means to invest in this liquid lipstick, I highly recommend you pick up this liquid lipstick during your next trip to Sephora. It is one the best liquid lipsticks out there and given its name, the formula will attract and stay on your lips just like a magnet.
What are some of the best liquid lipsticks you have tried? Share with a comment below.
All images are from the courtesy of Pinterest.
Comments, Questions & Rants