15 Inexpensive High school Graduation Gift Ideas Under $25
High school graduation is one of the biggest milestones in a young person's life! Whether it's your son, daughter, niece, nephew, sibling or friend that's graduating, it's important to congratulate them on their hard work and dedication! And what better what to say 'congratulations' than with a gift they'll adore and be able to use when they head off to college. Now if you don't have exorbitant amounts of cash to hand out, don't panic. We've compiled a list of 15 inexpensive high school graduation gift ideas all under $25 that any graduate will love!
Ask any highschooler about the struggle when it comes to their iPhone dying and they'll write you an essay on it. It's one of the most annoying things to deal with and not all of us want to cart around our long charging cord everywhere we go. That's why a charging iPhone case is a great graduation gift idea. It'll protect their phone and charge a dying battery on the go!
After graduating from high school, it's all too easy to feel lost and confused. Just thinking about freshman year at a whole new school with older people is super intimidating. Ease their nerves with survival guide that will help them on their new journey in life!
A quality wallet is a must for any college student. This one is especially great because it not only can hold their cards and cash but if they're planning on traveling or studying abroad, it has extra compartments for passports and other belongings!
This is a great graduation gift to give for sentimental purposes. They can decorate their new dorm with it and make their space feel more like home with cozy lighting and pictures of their favorite people!
Start them off on the right foot with a planner for college. This planner can be personalized and you can order it to start at any month. Getting organized for the new school year may not be the first thing on your graduate's mind so this planner will be a surefire way to kick-start them into school mode!
Every college student needs a good resuable water bottle unless you want to keep buying them 24 packs of water and wasting all that plastic! This one is especially great because it has another compartment for holding their phone.
These mini blender make great high school graduation gifts because they're compact and perfect for dorm rooms. When you're rushing around in the morning or throughout the day, a smoothie is the perfect quick fix!
While we're on the topic of eating….that grilled cheese is literally mouthwatering, and this invention is ingenious. A grilled cheese is one of the most common and underrated meals college students make. Get them this toaster specifically made for grilled cheeses and they'll be the happiest graduate on the planet.
When in doubt, Amazon. If you're not sure what to get your high school grad and you don't want to just give them cash, an Amazon gift card is a great idea (because you can literally find anything on Amazon and it's a great place for dorm essentials). And come on…this grad cap box is probably the cutest thing you've ever seen.
This adorable keepsake box is perfect for storing their most treasured items or to fill with memories of things yet to come! You can replace the top with a photo and when you open it, it plays What A Wonderful world. How cute!

This is the perfect little accessory for your new graduate! Dainty and simple, it's just enough to remind them of all the hard work they've put in over the years! Definitely one of the cutest inexpensive high school graduation gift ideas!
12. A Personalized Grad Mug
A simple and personalized graduation gift! Doesn't get any cuter than this. They can bring it with them to college and fill it with that coffee you know they'll be chugging every morning!
Speaking of coffee…some of us just prefer to buy our coffee already made which is totally fine..it just costs an arm and a leg. Therefore getting a gift card for coffee drinkers is literally like a golden ticket for them.
Do you know any high school grad that doesn't love blasting music?! Well now you can get them their own speaker and you won't have to worry about their loud music because they'll be gone! Bluetooth; wireless; outdoor and waterproof? Sounds pretty indestructible – exactly what a new college student needs.
15. Last But Not Least…
Take them out to dinner! Or Lunch. Or to get ice cream. Basically you can't go wrong when it comes to food, so just treat them to something delicious and it'll be one of their favorite presents!
Can you think of any more inexpensive high school graduation gift ideas? Toss us some more ideas down below!
featured image source: weheartit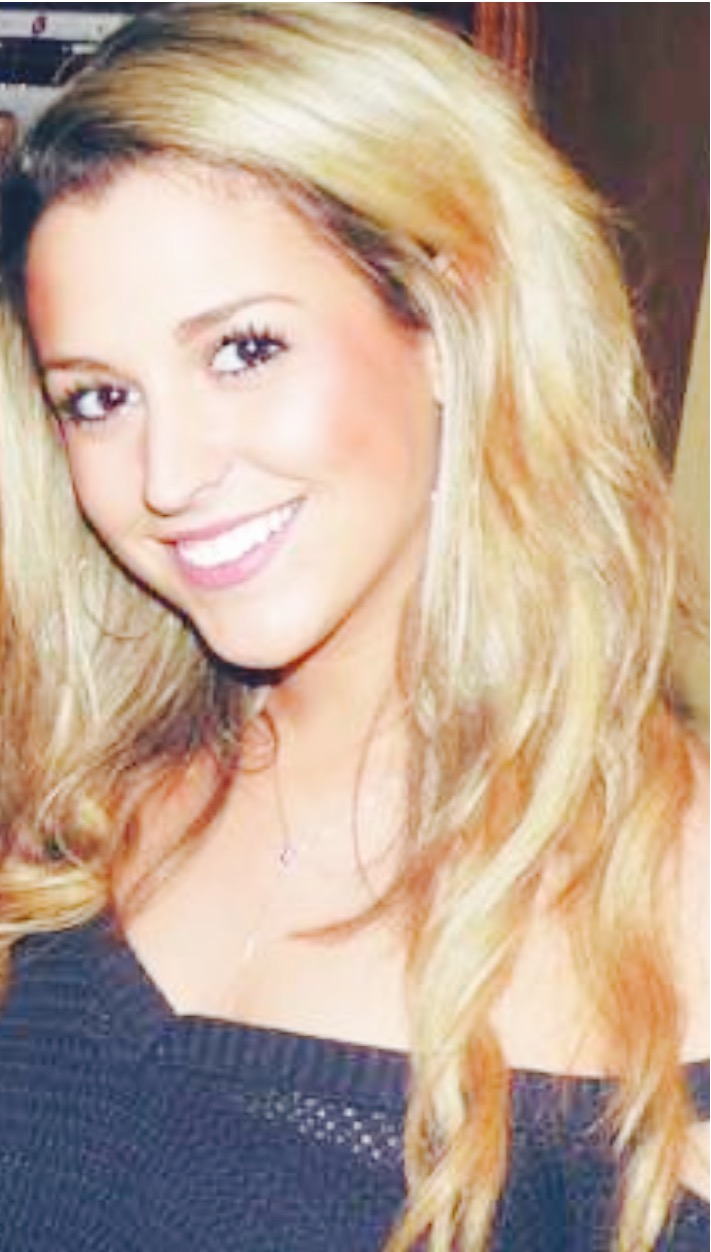 Erin Mahoney
Graduate of Emerson College '15 with B.S. in Multimedia Journalism. Originally from Haverhill, MA. Lover of dogs (and some cats), shoes, hot sauce and depleting my bank account.