How To Create The Natural Makeup Look In 10 Minutes
Chances are, you've seen the natural makeup look trending on plenty of celebs' faces this year so far. It's the simple, gorgeous, glowing skin look that you absolutely need to nail for this summer. If you're stuck thinking, "there's no way I could ever look like that" or "I have no idea how to do that," don't panic! This look is easier to accomplish than you think, and by using the products below, you could have this routine down pat in under 10 minutes! Forget the heavy concealer, contouring, and 1 hour-rituals, and instead check out this step-by-step guide below on how to recreate the natural makeup look for this summer using the best-rated products!
1. Get Some Color with St. Tropez
Everyone knows one of the best parts about summer is getting that tan on. But if you burn easily or don't like to lie out in the sun for too long, there are alternatives for getting that bronzed skin a.k.a using a self tanner! If you don't already know about it, St. Tropez tanner is an amazing gradual self tanner that will work wonders on any skin tone, leaves no streaks and hydrates the skin!
Now that you have that natural healthy glow, keeping your skin moisturized is the next essential step. Hydrated skin = glowing skin. It's important to moisturize daily, especially in the summer when the harsh sun can easily dry your skin out! Always moisturize after cleansing your skin and before applying your makeup. One of the best mositurizers currently on the market is Fresh Skincare's Lotus Youth Preserve Face Cream. It's lightweight, prevents signs of aging, and boosts the skin's natural radiance.
This is your perfect summer foundation; lightweight, hydrating, contains sunscreen and is is 20% water based which means its ultra-hydrating, isn't cakey or greasy and lasts for up to 12 hours! Who doesn't want summer skin that instantly appears smoother, brighter and more radiant?! Also, feel free to skip out on the foundation step if you're loving the skin you're in and don't feel the need for it. After all, nothing is more effortlessly beautiful than bare skin!
Nothing brings a face together better than those brows, girl! Even if you skip out on the other steps, a full brow will always make you look ready to go in under a minute! Not to mention, bushy full brows are totally trending this summer. Try using Benefit Cosmetics' Goof Proof Brow Pencil which was rated as a top beauty product by Allure! It has a custom tip on one side to get the exact shape you're going for and a spoolie-brush on the other to perfect your finished brow!
If you're wondering how exactly to shape your eyebrows, here is a guide to help you:
The Hoola Matte Bronzer is the top pick on the market right now. To instantly define those cheekbones and look like a sun-kissed goddess, just swipe a little bit of bronzer around the arches of your face and your across your cheeks and you're good to go!
6. Highlight Those Cheekbones with Milk Makeup
For that dewy, glossy, glowing skin made popular by Kendall and Gigi, all you need is a good highlighter that will work wonders. Milk Makeup has the perfect stick that will leave your face radiating for miles.
In case you're wondering where to apply your highlighter, here are the 3 main spots to target:
7. Forget The Harsh Eyeliner and Go For A Subtle Glow with Stila Liquid Eyeshadow
If you're looking to make those eye's pop, the less makeup, the better! Stick to just a tad of Stila Liquid Eyeshadow around the eye. All you need is tiny bit and quickly just blend it outward with your fingers or a smudger around the perimeter of your eyes!
If you've been looking for the next best mascara, this is your product. For instant volume, length and definition, Better Than Sex Mascara is one of the highest rated and most popular mascara's on the market! With this mascara, everyone will be asking if those lashes are real or not!
Skip all the liner, lipstick and gloss and instead opt for a tinted lip balm. It will hydrate your lips, provides just enough color, and gives your lips that sheer glow will remaining effortlessly natural looking.
This step is totally optional, but if you're trying to keep your natural makeup flawless around the clock, pump a few mists of this fan-favorite, weightless spray on your face for a look that will last all night long!
Are there any products you love using to create a natural makeup look? Let us know in the comments!
*This is a sponsored post. All opinions are my own.


Featured Image Source: pinterest.com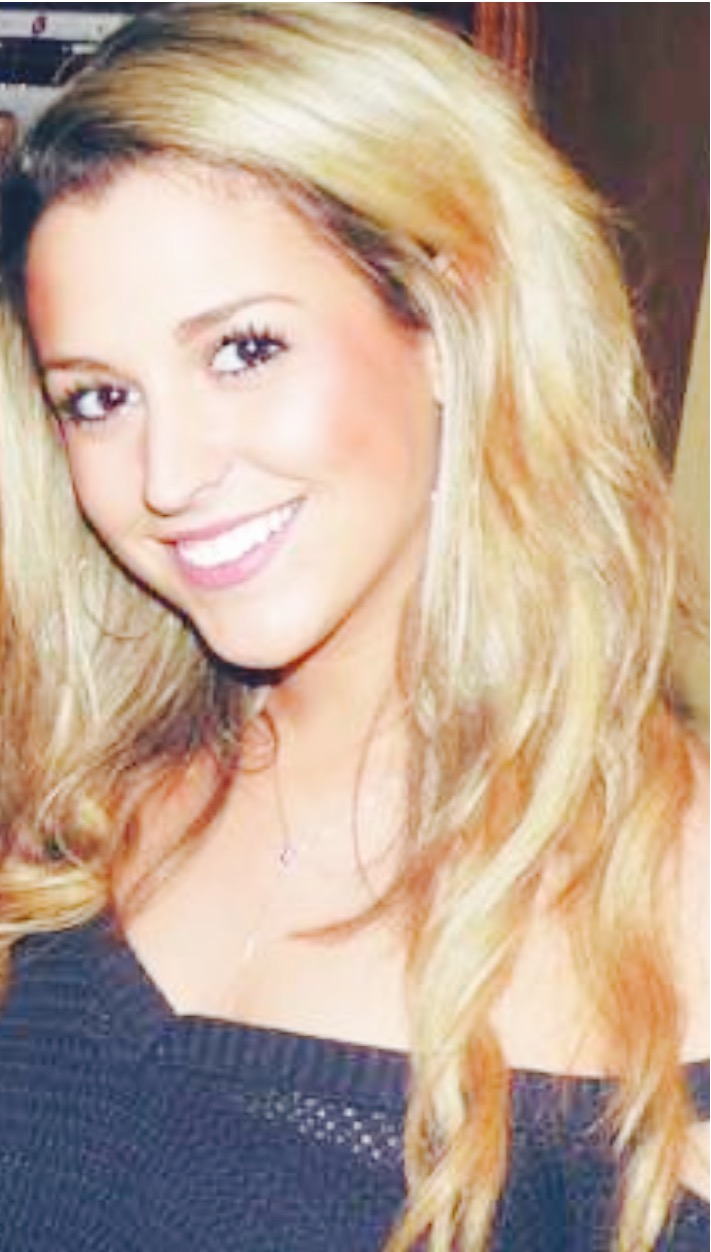 Erin Mahoney
Graduate of Emerson College '15 with B.S. in Multimedia Journalism. Originally from Haverhill, MA. Lover of dogs (and some cats), shoes, hot sauce and depleting my bank account.